Deciding where to live can be extremely difficult, especially in an unfamiliar city. The last thing you want to do is move somewhere cold and unfriendly unless you like that sort of thing! There are many important factors that you would need to consider to help you make the final choice. Certain factors may help you to weigh up the pros and cons and help you decide which neighborhood would be best for you. Spending this time to think will make it worth the extra consideration to prevent any issues later on. This article considers the most important factors in helping you decide where to live.
Personal reasons
Starting with the most important factor in our opinion is the personal reasons. You should consider the reason for the move in the first place. If you are moving away to study or for a new job then your priorities may be different compared to someone looking to retire or to move closer to family. Certain neighborhoods are catered towards single people just due to the demographics of people living there and what amenities are available. Once you're fully aware of where your priorities lie, you'll want to consider some more of the factors listed below to help you decide where to live when you move.
Cost of living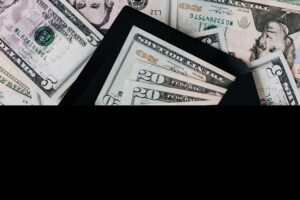 Another important factor that you definitely should consider when relocating is the cost of living. Certain areas will be more costly than others with prices reflected in food prices, rent and the cost of the commute. Depending on which area of a city you live in, the price can vary considerably so if saving money is of importance to you then you should consider a neighborhood with better rent prices that is with an easy commute to wherever you need to be. Often grocery prices can also vary depending on if you're living in the suburbs compared to a central location. Additionally, if you're more likely to impulse buy anytime you walk past a restaurant or café you may want to live somewhere that you can't be tempted so easily. It may even help with making better lifestyle choices!
Family and friends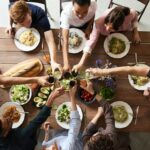 Another factor to consider when moving to a new city is friends and family. Now, this factor is multi-faceted and covers a few aspects. First off, family and friends can provide you with useful information and advice on where to move if they have experience with the city you're considering moving to, however just make sure that the information you get is verifiable and applicable to yourself. As someone like your grandmother may have vastly different opinions compared to yourself!
Secondly, if you are moving with family then you will want to find a neighborhood in the city which is family-friendly and has amenities available that will be important to your family. Finally, if you're looking to network and make new friends you would need to find an area in the city that is better for networking. So being close to bars, restaurants and other social venues may be better for you if networking is an important priority.
Schools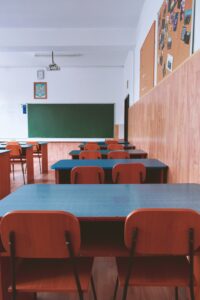 Leading on from family and friends, schools are an important factor for families who are moving to a new city. Being close to good education facilities is important as it can cut down on daily commute times and general well-being. Budget-dependent of course but some families may be looking for a private school to cater to their family or at the very least a well-performing public school. So being in a location close enough to this would be ideal for families and therefore is a factor that must be considered when relocating.
Work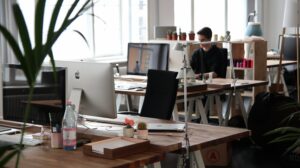 If you are moving to a new city for a job then you will want to consider moving somewhere close to the office or at least within commutable distance. Or perhaps, you haven't yet got a job but will be looking for one soon. You will need to consider where you can stand the highest chance of securing a job then you need to pick an area that will allow you the best access to those types of job roles. Some people do prefer having a commute to work to unwind in which case they should look for a location that allows them to travel to work and provides them with the best experience.
Amenities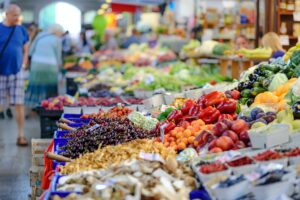 Another important factor you need to consider before relocating is amenities. Perhaps you have a morning routine of hitting the gym then you will want to make sure to pick an area that has a gym available. Whatever your hobbies may be, just because you're moving doesn't necessarily mean you have to give them up. It would be good to search before the move for areas where the best amenities for you are located and make sure you can either live near them or be close enough to travel. Adding to this it may not just be hobbies that you need to think about as you may want to have cafes, restaurants and even supermarkets nearby to make sure you have all the important amenities for any emergencies.
Transport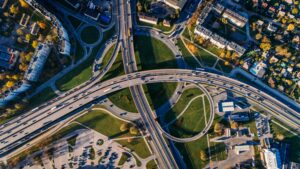 Another factor that you will need to consider when relocating is how you'll be getting around. If you are moving to a very busy city you may decide that it's not worth sitting in rush hour traffic every day of the week. In this case, public transport may be better but you will want to live somewhere that has public transport available without any issues. There are many cities across the US that have great public transport systems available, so you may be surprised what options you may be able to find.
You should also consider issues like parking, if your new apartment or house doesn't have a fixed parking spot or driveway then you may find this to be an inconvenience throughout the year. It would be best for you to make sure you're well aware of any issues that may affect you before you relocate to make sure you can plan accordingly.
Nature and Weather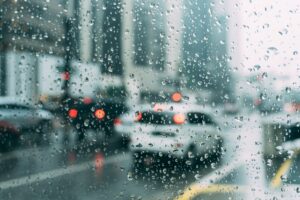 If you're not entirely certain about where you want to relocate to then you should consider the weather. If you prefer hot weather all year round or for the most of the year then you should draw up a list of these and choose a place which meets your needs. For reference, you should check out our guide on the sunniest cities in America. If however, you prefer wintery cities then we have also compiled a list of the cities with the most snowfall.
It's not just about the weather though, if you are outdoorsy and like to go for walks or jogs then before you move to a new place you should consider moving to a neighborhood that has nature trails, lakes, beaches or even mountains. It all depends again on your personal preference. With the cities that the USA has on offer, there is something for everyone.
Property Type
If you are looking to move to a new city then you can also factor in property types. For example, if you want an apartment or penthouse then you'll be looking at inner city areas whereas if you want waterfront or ocean view properties then you'd be looking for a different type of neighborhood. It all again comes down to personal preference. If you were undecided and struggling to pick an area to move then a good way to choose where to move is by picturing your dream property and taking it from there.
Community and Culture
Another important factor to consider before relocating is the community of the area. If perhaps, you like an area where you're free to take a dog for a walk and that is family-friendly then you'll be able to find areas which match this description. If however, you're looking for a more student-friendly neighborhood complete with nightlife you'll be able to find this and more with some research into the areas available.
Potential
Another factor you should consider before moving is the potential. By this, we mean that the area you'll be moving to can provide a home for you for the long term. Somewhere that you'll be able to settle in and feel comfortable raising a family. The best way to gauge this would be to visit a few different areas and perhaps speak to some local residents to get additional views.
Crime Rate
Before you move to any area, chances are you'll be looking for security and safety. The best way to ascertain this is by checking crime rates. This should help you make the final decision as a lower crime rate will mean less chance of exposure to crime meaning you can be assured of safety. This is likely to matter more depending on your own personal circumstances. If you are moving with a family then family-friendly neighborhoods are more likely to have lower crime rates. Whereas areas with more nightlife generally tend to have higher crime rates due to more foot traffic in the area.
There you have it. That's our guide on the factors to consider before relocating. As you can see there are many different factors that you need to consider as they can all have an impact on your final decision. However, doing the research and making sure you're happy should make the relocation a breeze!
We hope this article has provided you with some useful information to help you decide where to move. Feel free to browse the rest of our site for even more useful information.