Moving to a new city alone can be extremely daunting. It may be your first time moving to a new city alone or maybe you're in your 20s and it's unfamiliar territory. Whatever the case, there's a lot to think about and it can get overwhelming. From the get-go, the best way to handle the situation is to remain cool, calm and collected. The best way to do this is by staying organized. Moving to a new city alone doesn't need to feel difficult and can be easily managed.
If you've managed to find your way to this article then you're already well on your way to succeeding in moving to a new city alone. We'll cover everything you need to know and hopefully even more!
Anxiety about moving to a new city alone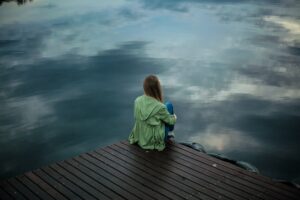 Step 1 of moving to a new city alone is to accept the position you're in. It's totally normal and millions of people do it, so why can't you? Take the time to get your thoughts organized and try to feel optimistic about the situation. One way you can do this is by taking some mental notes about the benefits of the move. If there is anything that still stands out as being a barrier then it may help to talk to someone about it as they may help settle your fears.
However, it's always great to stay rational and try to believe in yourself as it can help reduce the stress of the move. If you find yourself getting overwhelmed, practice meditating on the positives and benefits to help handle the anxiety of moving to a new city alone.
What to do before you move?
Next up, what to do before you move. Believe it or not but you'd be surprised at the number of tasks you may need to complete before you actually even begin moving to a new city alone.
Find a place to live
One of the most important things to do before you move to a new city alone is to find a place to live. Now you might find yourself asking how you're supposed to figure that out, you should consider some important factors in deciding where to live to help you out. You may consider finding somewhere temporary, to begin with, and then opting for a long-term place once you're more accustomed to the city.
Another option you may wish to consider is looking for a roommate. This can be through advertisements offering shared accommodation or just someone looking for a roommate. Either way, it may make the stress of moving to a new city alone that much easier as you may be able to strike up a new friendship. However, just make sure that you're happy and comfortable wherever you choose to live.
Set up your utilities
Another thing to do before you move to a new city alone is to set up your utilities. This is because as soon as you move you don't want to have any issues and if you're alone you may not have any options besides renting a hotel. Definitely, an important priority to consider.
Get packing supplies
Next, you'll need to get packing supplies to help you pack. There are various types of packing supplies on offer but luckily we have also covered this with our guide on the best moving boxes and moving kits. Once you have the packing supplies ready you'll be well on your way to getting your items packed and ready to go.
How to pack for a move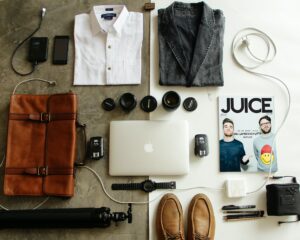 Whilst we're on the subject of packing, you'll also need to be well-versed in how to pack for a move. Here are some steps that you should make a note of that you can follow::
Identify what items you'll be packing when you move.
If you're going to be purchasing new things, it may not make sense to take unnecessary clutter. This gives you a great chance to clear out any junk or unwanted items that you may still have. It will help with the preparations for clearing out your old accommodation before you make the move. As you'll be moving to a new city alone make sure that you have essentials packed that you may otherwise rely on someone else for.
Get packing supplies ready
As mentioned above, this step is extremely important. You don't want to start packing and then realize that you haven't got anything left to pack with! Make sure to read up on what size of boxes you'll need as they range from small moving boxes to extra large moving boxes and even specific ones like TV boxes that are all available in different sizes.
Organize a removal service or figure out how you'll be transporting items to your new city
You may decide that hiring a U-Haul may be the best option. However, depending on how far the new city that you're moving to is, it may be cheaper to hire a company to do it all for you. As you'll be moving alone, having the ease of professionals unpacking everything for you may make it easier and far more convenient. Make sure that you have your removal solution booked for a certain date so that you can prepare in advance and can start packing.
Begin Packing
Ensure that you have put in place ways to protect items when moving, this will help alleviate any concerns later on. Try and stay organized during the packing process as you'll be moving to a new city alone, it will be up to you to unpack everything. Don't forget to make sure that you leave daily use items like toothbrushes and chargers for the very last day!
What to do when you get to your new city
Once you get to your new city it won't be unusual for it to feel anticlimactic. One of the first things you can do is to relax and settle into your new home. This can be before or after you begin unpacking. However, make sure that you spend the time getting things organized into your new space so it can begin to feel like home.
When you're ready it'll be time to explore the city and find out what's on offer. A quick google search should highlight all the main places of interest that you can go and see.
You may also decide to check out the local amenities and get some groceries ready for the upcoming week depending on what you have planned. It will give you a chance to meet other residents when you visit the local businesses, feel free to put yourself out there and introduce yourself and ask for suggestions on what to go and see and do. It may help to lead with the fact that you're attempting moving to a new city alone and may be a good ice breaker!
How to make friends in a new city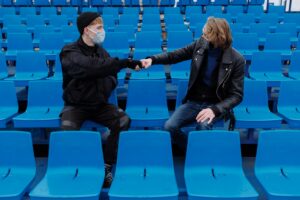 One of the best ways to make friends in a new city is to identify what your hobbies are and then go and visit places where you can get involved. This might mean visiting the gym, going to the library or perhaps even getting tickets to a local sports event. Once you're there, you should find yourself around like-minded individuals where you'll be able to introduce yourself and make friends. You can find tickets to local events through the following options:
This online marketplace connects buyers and sellers of live event tickets. It's a great way to find deals on last-minute local events which means not only do you save money but you get to experience things you may not have thought of otherwise. Definitely, a fantastic way to meet new people after moving to a new city alone.
You can also find events in your area with Eventseeker.com. They provide a comprehensive list of events and locations with dates and times that you can then browse through at your pleasure. You will almost definitely find a great activity suitable for you through this option!
If events and busy places aren't for you, you can always opt for meeting new people online. It may take some time but eventually, you may find a new group of friends. Alternatively, once you begin work or studying you'll be introduced to a new group of people who will perhaps have similar interests.
Tips for finding a job in a new city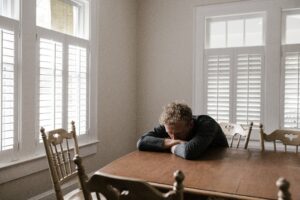 If the reason for moving to a new city alone is in the hope of finding a new or better job, it may seem difficult at first but don't worry there are many ways you can achieve this.
First off, start by checking out online job boards like Indeed or LinkedIn. There may already be some jobs that you can apply to and if there aren't, simply set up alerts so that once a posting goes live, you'll be one of the first to know.
Secondly, you can use your network, maybe you've met someone new or have friends with connections in the city that you can use to enquire about jobs. They may have useful information for you or can even recommend you for jobs. Building and developing a network is extremely important when moving to a new city alone anyway, when it comes to employment it can help you in many more ways too.
Thirdly, opt for an in-person presence. By this, we mean visiting places where you'd like to work and actively handing out your resume. While it's not the most common method for many industries, there are plenty of success stories with this method.
How to adjust to living in a new city
An important way to adjust to living in a new city is to start by getting a routine in place. Having a routine means you're mentally prepared and ready for all events of the day as over time you can learn what to expect. If you find new surroundings overwhelming, being able to continue your usual routine can make the change easier. So if that means signing up to the gym or even just having lunch and dinner on time, it's well worth getting priorities in order.
Another way to get adjusted to living in a new city alone would be to become accustomed to the city. This can mean finding out which shops are cheaper, working out commute times or even locating the best cup of coffee.
Finally, it's important to stay grounded and not let anxiety take over. Through maintaining a positive mindset, you'll feel much better about coping with stressful situations and in turn coping with moving to a new city alone.
Moving away from your friends and family
It may feel extremely difficult and emotional moving away from your friends and family but it's important to remember why you're moving. If the move is for professional or personal development or just to experience new things, it's good to keep those things in mind so you can focus on them.
These days, it isn't too difficult to stay in touch with friends and family as you can always ring or video call to catch up. Sometimes, distance can actually bring you closer as you'll appreciate the phone calls and will actually set out time for those who matter most.
Best tips for moving to a new city alone
Finally to end this article, here are the best tips for moving to a new city alone.
Best tip #1 – Moving to a new city alone is daunting and stressful but stay calm and collected to allow you to get through it.
Best tip #2 – Moving to a new city alone requires packing and planning! Make sure you're organized and have everything planned!
Best tip #3 – Find a good place to live whether you do that beforehand or later but moving to a new city alone is difficult enough so you need to feel comfortable wherever it is you choose to call home!
We hope you enjoyed this article and found it useful when you move to a new city alone. Feel free to browse the rest of our site for even more useful articles that will help answer any questions you have about moving!