If you're in the process of selling your house you may have come across the term 'home appraisal'. Maybe you're not sure what the process entails. This guide will take you through the entire process of a home appraisal and how you can get a higher appraisal by understanding what adds value to a home appraisal.
The purpose of a home appraisal and how it can benefit you as a homeowner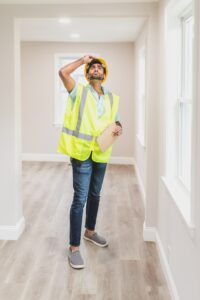 So to get started, what is a home appraisal? A home appraisal is carried out by an unbiased professional who gives an opinion on a home's value. A home appraisal is required whenever a mortgage is involved in buying, refinancing or selling property This means that both buyers and sellers can carry out a home appraisal. They are beneficial to homeowners as they can provide a realistic asking price for the property, having this at hand will increase the likelihood of a quick sale and ensure that the homeowner is aware of the value in comparison to the current market. Think of it as a way of managing expectations for the seller whilst still being fully informed of the current value whilst for the buyer, they can ensure they're not paying too much in relation to current market activity.
What factors influence the value of your home
A home appraisal professional will consider multiple factors to provide an overall value for your property. Here are some of the things they will likely consider:
Comparison of property to similar homes in the area
Size of land including square footage of the property
Location of Property
Number of bedrooms and bathrooms
Year built/age of property
Curb Appeal
Condition of property, appliances and systems
Comparison of property to similar homes in the area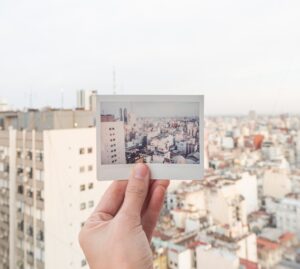 The property features including size, age and condition are compared with similar properties in the area that have been sold in the past six months. Also known as comparables or comps. This is used to help value the property as recent sales in the area are a good indicator of how much other people have been willing to invest in similar properties. This relies on the existence of previous sales in the recent six months in a similar area for it to provide the most accurate representation. Although it is unlikely, the parameters may be expanded and similar areas can be used to also compare with similar properties to help provide an initial value.
Size of land and square footage of the property
The overall size of the land is also considered as well as the square footage of the property itself. This can be confusing but to understand it in a simple context, having a large garden at both ends of the property will have greater value than just a property with a smaller garden.
Location of Property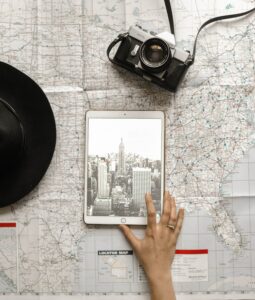 Depending on where the property is located can have a greater impact on home appraisals. If there are more sought-after amenities located close by, this can drastically improve your chance of having a higher home appraisal. If there are features like public transport, schools or even access to major thoroughfares close by, there will be more chances of potential buyers looking for these things.
Number of bedrooms and bathrooms
Quite simply, having more bedrooms and bathrooms will result in a higher home appraisal. Families are always looking for larger properties due to struggling with small spaces with not enough bathrooms or even bedrooms. If you have invested in an extension which has added either bedrooms or bathrooms to the property then this is likely to reflect within the home appraisal.
Year Built / Age of property
The age of your property or the year it was built can be used to compare against other similar properties in the area. It can be used to determine how much properties have appreciated or have depreciated since they were built to then find a suitable price that the home appraisal can include. It is often thought that newer properties will sell for more than older properties. However, if a property has had renovations carried out, be it major or minor this will impact the 'effective age' of the property. The effective age considers how renovations add to a property's useful life.
Curb Appeal
First impressions count and that is no different when it comes to properties. If a property stands out and looks special, chances are home appraisals will also factor this in as there are likely to be more potentially interested buyers so competitive pricing would be required. There are multiple ways in which you can increase the curb appeal of your property.
Condition of home, appliances and systems
The condition of the property will be taken into account, this will include factors such as general condition including paint, loose floorboards, exposed wiring and even outdated systems. The key is that the property must look and feel well-maintained to provide a higher appraisal. If the property looks dated, and things are falling apart then you can't expect a higher appraisal.
How to add value to your home before you put it on the market
There are various things that you can do to add value to your home before placing it on the market. From simply ensuring that on the day it is appraised, you have spent some time cleaning up and even mowing the lawn so that the property can be displayed in the best manner possible. First impressions count and you want the appraisal to be carried out in an environment which definitely feels safe and homely. So if there is any clutter consider getting rid well before booking an appraisal.
As mentioned above, if you have the budget consider some renovations to increase the value of your property. This can include extensions, bathroom installation and other renovations to prevent the property from looking dated.
It may also be worth identifying features of the most successful comparables or comps (similar properties sold in the past six months), to help identify whether there is anything you can do to improve your property so it can also sell at a similar value.
To add value to your home it is worth identifying what is likely to reduce the value of your appraisal and then take steps to ensure none of those issues affects your property.
What hurts a home appraisal?
There are certain factors which can negatively impact a home appraisal. Taking these into account and being aware of them can help you to determine whether you will be affected during the appraisal.
Outdated Appliances, Interiors and Systems
When things get old, they can be hard to replace and will definitely be expensive. So if systems in your property have become outdated they are more prone to issues which can be expensive to fix for the new buyer. Examples of these issues can range from plumbing, electrical connections and even HVAC systems. Also when interiors age, it can make a property look less well-maintained and dated symbolizing lower appeal for potential buyers as it may not be eye-catching. If you have the budget it would be advisable to remedy these issues before selling.
Structural and Other Construction Materials.
Following on from outdated interiors, if the property itself is old, the structural material that may have been used to build the property may also be outdated and no longer used. As things get old, they can age and may need repairs. If there are any faults you are aware of it would definitely be worth fixing them before putting the property on market. Additionally, you must ensure that outdated and now hazardous materials like asbestos and lead paint that were previously used are non-existent within your property.
Unique Properties
If your property is one of a kind, it may be difficult to find a similar property that it can be compared to. This can result in a lower property valuation as opposed to it having similar properties that can be compared with. This is also the case with rural property, as mentioned previously location is important and often you may struggle to find a buyer if the property is in the middle of nowhere. There is of course not much you can do about this particular issue however if you are aware of this before booking a home appraisal it may help you set expectations.
Does cleanliness affect a home appraisal?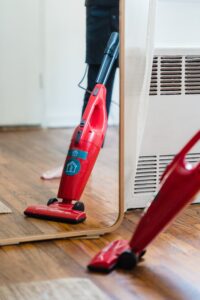 Cleanliness definitely can affect a home appraisal to a certain degree. If a property doesn't look well maintained it can lead to the impression that the entire property hasn't been well looked after. This can often be perceived as a warning sign and can result in an appraiser inspecting with greater scrutiny for other underlying issues. However, if the property is presented well then it can only affect the result of the appraisal positively.
Overall, the home appraiser will be looking out for major issues that affect value. General cleanliness that can be remedied with a vacuum or mop isn't something that will affect value to a great degree however if there are signs of mold and other similar issues this is likely to be picked up during the appraisal.
Tips for preparing your home for an appraisal inspection
If you have some time and also a budget available before putting your property on the market then hopefully you may be able to introduce renovations to the property well ahead of the appraisal. Consider factors that can improve the curb appeal of the property. You can do this by mowing the lawn, jet washing and even cleaning the windows. Just anything that requires touch-ups on the outside that you can think of, ensure you have spent some time on them.
To begin preparing the inside of the property for an appraisal inspection start with cleaning and decluttering the property. Through the process of getting rid of junk and unnecessary clutter, it can allow the home to look larger allowing the appraiser to truly appreciate the space available within the property.
Next, ensure you have the paperwork ready. Create a file of all the home improvements that you have carried out including prices. This will allow the appraiser to ensure any renovation installations can be included within the valuation if they aren't immediately visible. This can cover aspects such as privacy windows or central heating which to most properties come as standard.
How long is a home appraisal good for?
According to the Federal National Mortgage Association, home appraisals are generally good for 90 days. However, if the real estate market is particularly volatile or due to comparables or comps this can potentially affect the overall valuation. Different loans and mortgages will also require home appraisals and they are usually valid between 120 days and 12 twelve months, it is worth checking with your loan or mortgage provider to ensure you have enough time available if you are planning on purchasing a property.
In the event your home appraisal is no longer valid and has expired there are a few options available to borrowers. This can range from an appraisal extension and update or recertification of value (ROV). An appraisal extension usually requires the borrower to meet specific conditions whereas an update will involve the appraiser checking updated market conditions as opposed to reviewing the entire property again. An ROV will require a full reassessment and confirmation of any repairs that may have been required.
How long does a home appraisal take?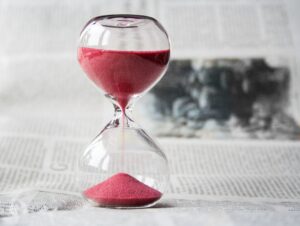 Generally, a home appraisal will take seven to ten days. However, it can also reach 2 weeks to a month depending on how busy the real estate market is at the time of appraisal. It is thought the main reason that it can take so long is due to appraiser availability. Therefore it does make sense to ensure that you have planned and managed to get your property appraised when you need it.
There you have it, that's our guide on home appraisals and how you can add value and protect yourself from depreciation. We hope you enjoyed this article, feel free to browse the rest of our site for even more useful information on everything you need to know about real estate.