This article will cover everything you need to know about moving into a new house. Think of this as a complete to-do list that will make your life much easier! We'll cover everything from before you move to once you get there.
So let's get started on the moving-in to-do list…
Things to buy for a new house checklist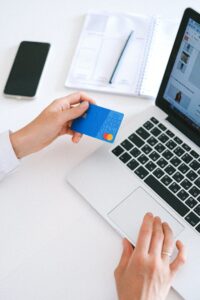 This section will cover the moving-in shopping list. We have organized the list by room type. You may already have some of the items, so you can remove them if they're not necessary.
General
Here are some essential items you will need to have that don't belong in a specific room.
Flashlight
Batteries
First-aid kit, including essential medication
Light bulbs
Extension cord
Paper towels
Security system
Smoke detectors
Laundry Hamper
Washing machine
Dryer
Curtains and rugs
Duct tape and adhesive tape
Bedroom
Bed frame and mattress
Duvet
Pillows
Pillowcase
Quilt or Blankets
Duvet Cover
Bed Sheets
Nightstands
Dresser
Wardrobes with hangers
Vanity or mirror
Lamps
Clothes and accessories
Perfumes
While these items aren't essential, you will eventually need them all. Therefore, it is best to prepare in advance and have them ready so that when you move in, it will feel like home.
Kitchen / Dining Room
Here is a list of items you will need to buy for the kitchen. Make sure to have them on your moving-in to-do list.
Knife
Cutting Board
Can Opener
Measuring Cups/spoons
Measuring bowls
Colander
Vegetable peelers and mashers
Whisk
Grater
Shears/scissors
Skillet
Saucepan
Baking pan
Casserole dish
Spatulas spoons and tongs
Oven mitts
Blender
Scale
Air Fryer
Parchment paper
Aluminum foil
Saran wrap
Towels
Sponges
Dish Rack
Trash Bag
Trash Bin
Gloves
Washing up detergent
Dish Washer
Dish Washer Detergent
Microwave
Hob
Dinner plates
Cups and Mugs
Cutlery
Dining table
Non-perishable and perishable food items
This list is not exhaustive but covers the most essential items you will need in the kitchen. It's best to plan ahead and have them ready so that you'll have everything ready to go when you move in.
Bathrooms and Toiletries
Next up, we have bathrooms and toiletries. Here are the main items you need to include on your moving-in shopping list.
Mirror
Soap
Shower essentials
Bath towels
Bath mat
Wastebasket
Toilet paper
Toilet paper storage
Plunger
Cleaning Supplies
Toothbrush
Mouthwash
Shaving/waxing supplies
Living Room
This list only features a few essential items that you may need. However, the living room is one of the most important rooms in the house where you spend a lot of time. Therefore, if anything is missing from the list that you may need, be sure to add them accordingly.
TV
Cabinet / furniture
Sofa
Coffee table
Cleaning Supplies
Cleaning supplies are essential on any moving-in to-do list. You want to be able to move in and be able to deal with any accidental spillages or accidents as they occur
Vacuum
Mop
Floor wipes
Wipes
Broom and dustpan
Trashcans
Sponges
Duster
Children
If you have children, the following items will need to be added to your moving-in shopping list.
Diapers
Medication
Strollers and carriers
Toys
Baby food/powder
Wipes
Pacifiers and bottles
Pets
If you have pets, then the following will also need to be added to your list
Bed/blanket
Medications
Toys
Food
Food and water bowls
Kitty litter
Grooming tools
Tools
Depending on how much you value DIY, the following are essential items you need on your moving-in to-do list. Even if you rarely find yourself using tools, they may come in use.
Hammer
Screwdrivers
Screws
Saw
Drill
What to pack first when moving?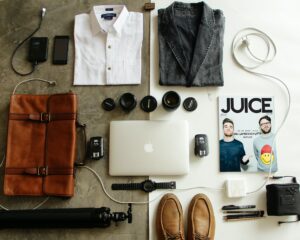 As you can see, there are many different items that you will be packing when moving. Therefore, it is essential to stay organized to help you throughout the move. You may be wondering what to pack first when moving. Ultimately, everything you plan to take will be packed anyway, so there is no right or wrong way.
Ideally, you want to begin packing well before the move. Start by putting away non-essential items. These are items which you won't need before you move. Then closer to moving day, start working through the belongings left to pack.
Additionally, pack room by room to help keep you organized. When you unpack, everything should already be sorted by room type to help make it easier.
Things to do before you move into a new home
Before moving into a new home, some important tasks must be catered for. So make sure to add the following to your moving-in to-do list.
Save money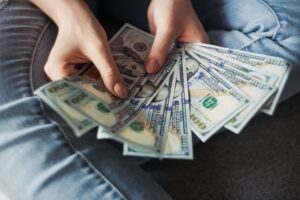 It probably goes without saying, but the moving process can be costly. Therefore, you must plan ahead with a budget in mind. Start saving as soon as you can to prevent any issues later. You may have noticed that the shopping list is extensive; if you can purchase a few items while they're on offer, you can save money in the long run. Visit a few furniture stores ahead of time to get an idea of the general price ranges.
Set up or transfer utilities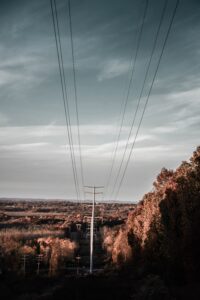 You don't want to arrive at your new home without running water or electricity! Make sure to get this done before you move. Some cities may require advance notice of between 2-3 weeks. This means you must remember to get it sorted out in advance. Ensure that it is high up on the moving checklist. Consider researching utility companies to see what is available in the new neighborhood. You may find your current provider can transfer utilities to your new address.
Connect internet and TV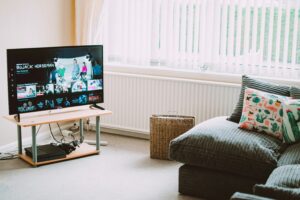 Ensure that the internet and TV will be readily accessible when you arrive at your new property. If anything, it will help keep the kids occupied while you get ready to unpack. You may need to contact companies ahead to ensure your internet connection is up and running by your moving date.
Schedule a cleaning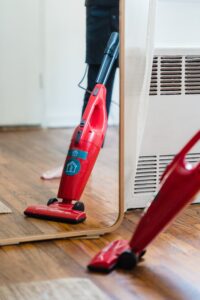 You will want to start unpacking immediately when you arrive at your new home. So you don't want to waste time on a moving day having to clean. Through having a deep clean prearranged, you'll have one less thing to worry about.
Start Packing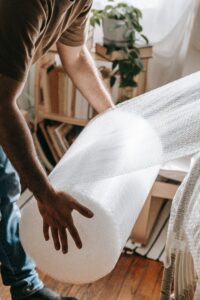 Well-before you move, you want to be ready and organized. Start packing ahead of time with non-essentials away and have some sort of plan that you can stick to. It will make unpacking much more manageable if everything is packed in an organized fashion. When belongings are thrown into boxes, unpacking can be chaotic.
Consider investing in packing supplies like moving boxes and bubble wrap. If packed correctly, you can ensure that any fragile items arrive at your address in good shape.
Schedule a removal or organize transport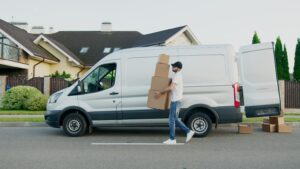 Before you move, ensure that you have transport ready to help you with the move. You do not want to leave this until the last minute and worry about finding a solution. Preparation is key! Get travel arrangements organized at least 2 weeks before the move date.
You should contact a range of professional movers to get some quotes. Don't forget to check company reviews to ensure you can trust the moving company.
Start researching schools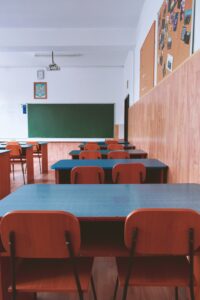 If you are moving with children before you move, it is a good idea to start researching schools. You may find that some schools are very competitive, and you will have to apply in advance. To avoid disappointment, ensure this is included in your moving home checklist.
Things to do after you move
Even after you make the move, there are still a few tasks to complete. Make sure you note them so you can make your life easier.
Security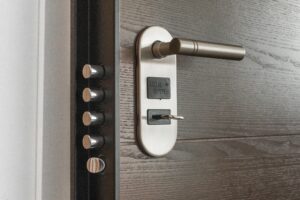 After you move, you will need to set up your security system to secure your belongings and keep your family safe. Additionally, you will need to change the locks; consider contacting a local locksmith to change the locks on the doors.
You should also ensure that the smoke alarms in your new house are working correctly.
Updating important documents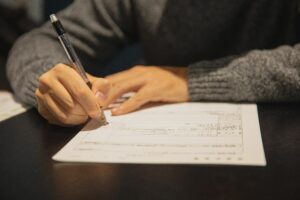 You will need to update documents like your driver's license so that they feature your new address. Failure to do so could end up in you risking legal difficulties.
Once all of the above has been completed, it is finally time to start settling into your new house.
Bottom line
There are many things you need to do before moving into a new home. However, with an organized checklist, you can make the move stress free. Make sure you get a head start to make the moving process easy for you.#
There you have it; we hope you enjoyed this article; feel free to browse the rest of our site for even more useful articles.