Moving into a new apartment can be exciting yet stressful. It marks the beginning of a fresh chapter in your life, full of possibilities and new opportunities. However, amidst the excitement, staying organized is essential to avoid any last-minute issues.
There may be some tasks that you may already be aware of, but during times like this, you may forget something. So, to ensure a smooth transition and a stress-free move, we have compiled the ultimate checklist of things to do when moving into a new apartment.
This checklist will cover everything you need to consider, starting from the early stages of planning and preparation to the final steps of unpacking and making your new apartment feel like home.
In addition, we'll provide insights on essential tasks such as researching the neighborhood, arranging necessary paperwork, securing utilities, and even offer tips on organizing your belongings efficiently.
We have organized the list into two sections, before and after moving.
Let's get started…
Checklist before the move
Change your address:
The last thing you want to do is keep visiting your old apartment for mail once you've moved, so notify the postal service of your new address.
Other institutions that you will want to update your address with include:
Banks / Credit card companies
Employer
Utility companies
Other service providers
Transfer utilities and services:
Contact utility companies (electricity, gas, water) to schedule a service transfer or set up new accounts so that you have access to them in the new apartment. Additionally, arrange for internet, cable, and phone installation.
Inspect the new and old apartment: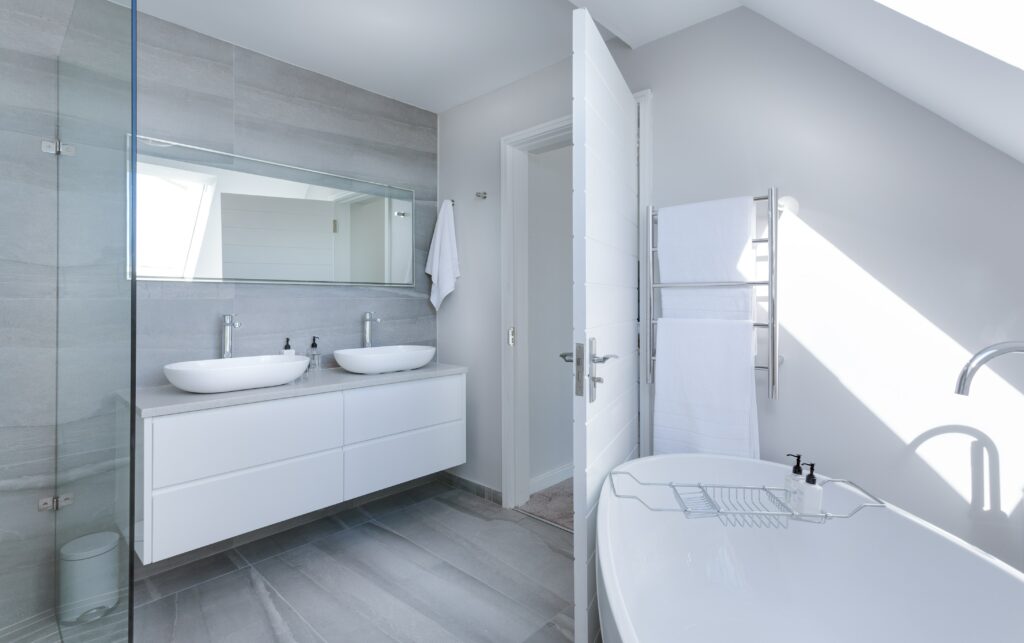 Thoroughly inspect both apartments for any existing damages or issues and document them.
Make sure you take photos or videos as evidence in case of any future complications.
Deep clean the apartment: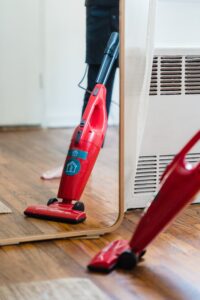 Clean all areas, including floors, walls, windows, kitchen appliances, and bathrooms. Make sure that apartment is in a suitable condition before moving in your belongings. This will make the move date so much easier. If the new apartment is in another state or town, consider arranging a cleaning service to ensure the apartment is ready.
Change locks and security: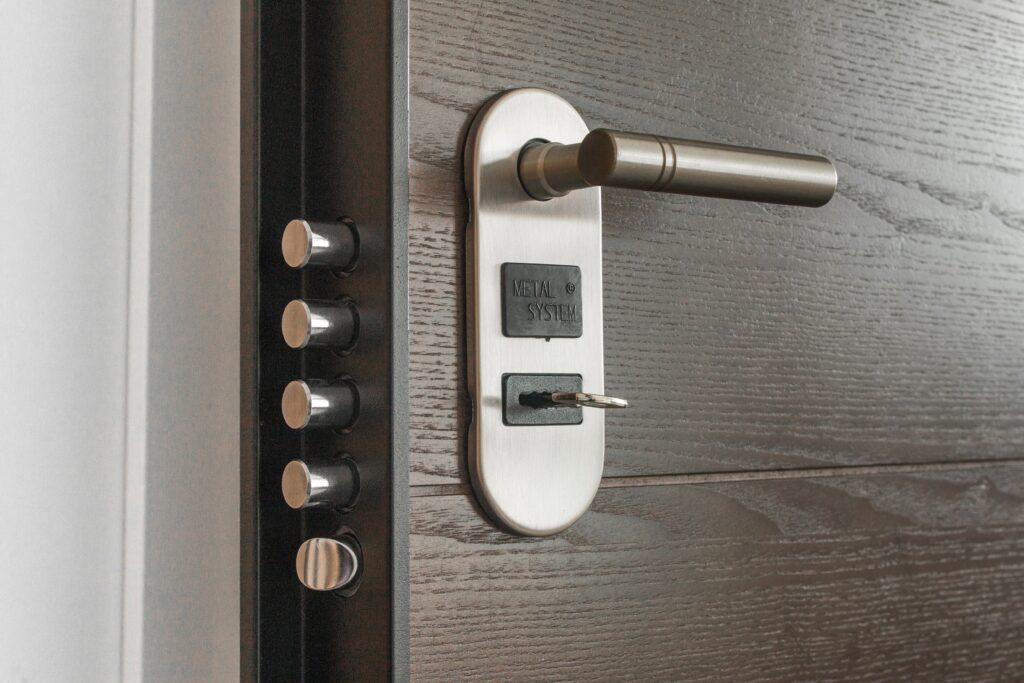 Consider changing the locks in the new apartment. Be sure also to test smoke detectors, carbon monoxide detectors, and fire extinguishers in case you need to replace any.
Plan the layout:
Measure the dimensions of the rooms and plan where your furniture and belongings will go. This will allow you to prepare for any work required, such as additional shelves. Additionally, consider any necessary arrangements for cable or electrical outlets to keep your apartment tidy.
Set up essentials:
Try to unpack and assemble any necessary furniture, such as beds and dining tables, before the move date. This may only be useful if you're buying new furniture as you can get them sent to the new address. Additionally, organize kitchen essentials, bathroom supplies, and other everyday items so that you have everything ready for the first day after the move.
Update insurance policies:
Pretty self-explanatory, but review and update renters insurance policies to ensure adequate coverage for your new apartment.
Purchase or rent necessary tools and equipment: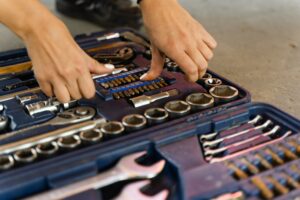 Identify any necessary tools or equipment for assembly, repairs, or maintenance tasks.
Make a list and ensure you have them on hand before moving in.
Research local transportation options:
Familiarize yourself with your new area's public transportation routes, schedules, and fares. This will allow you to plan ahead. Additionally, consider exploring nearby parking facilities if you have a vehicle.
Plan for pets: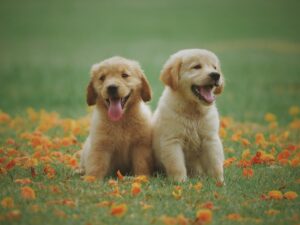 Make arrangements for your pets, including updating their identification tags and microchip information with your new address.
Locate nearby pet-friendly parks, veterinarians, and pet supply stores.
Arrange for moving assistance:
If necessary, hire professional services like local movers or enlist the help of friends and family for the moving date. Planning this ahead of time is best to avoid any last-minute issues. Also, make sure you have a Plan B in case someone drops out.
Set up a moving budget.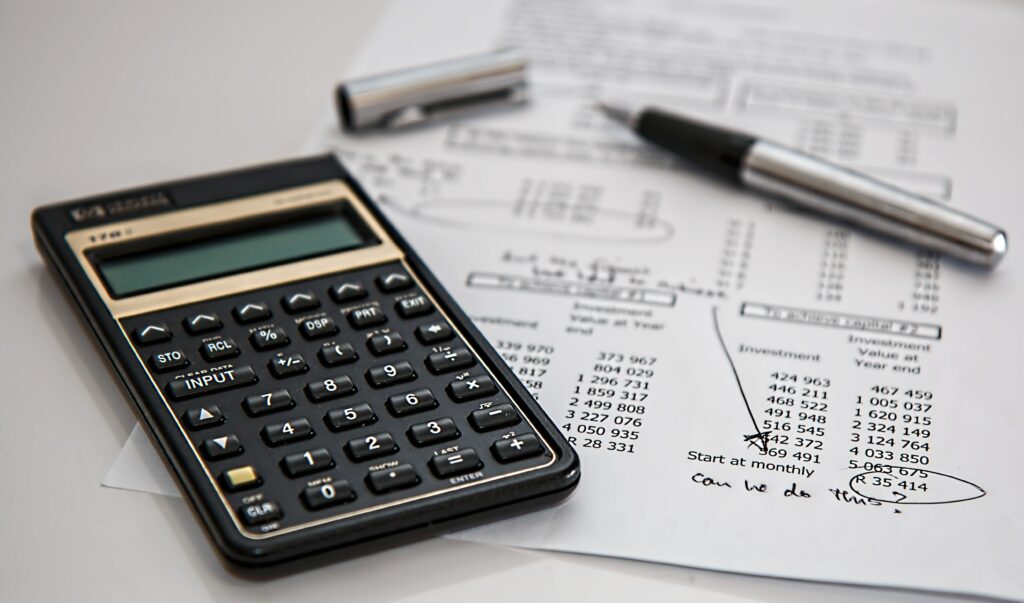 When it comes to moving, there can be many hidden fees and costs which can quickly build up. Before you know it, you risk overspending, which can cause unwanted stress. Therefore, it's best to plan ahead. There are many things you can do to cut costs to avoid this issue. Firstly, make sure you have a list of the main expenses. This includes items like, a security deposit, the first month's utilities, renters insurance, costs of the moving company, and so on. Make sure you list all of the expenses that are likely to come up right up to the move-in date.
Declutter your current apartment.
There's nothing worse than getting to a new apartment and having to make space for belongings that you have no use for. Make sure you go through your belongings ahead of the move and get rid of anything you have no use for. In some cases, items like a bed frame or old furniture can be replaced too. Consider having a garage sale, and who knows, the proceeds may even pay for the moving truck!
Final Walk Through
Ensure that you have not left anything behind in the old apartment before setting off to the new one. It may help if you have a physical moving checklist where you can tick all the boxes as you go. This will give you peace of mind as you may feel like you've forgotten something later.
After moving in:
Familiarize yourself with rules and regulations:
Read through the apartment's rules and regulations to understand any restrictions or guidelines.
Be aware of parking regulations, noise restrictions, pet policies, and other community rules.
Explore the neighborhood:
Take a walk or drive around the neighborhood to familiarize yourself with local amenities, grocery stores, pharmacies, and nearby services. Make sure you locate essential places such as hospitals, police stations, and fire stations.
Set up mail and package delivery:
Set up a mailbox or Post Office Box for mail delivery if necessary. Also, consider setting up package delivery preferences, such as designated delivery areas or parcel lockers.
Register with local authorities:
Register your new address with the local municipality or city hall, if required.
Find new service providers:
Research and find new service providers, such as doctors, dentists, and veterinarians, in your new area.
Meet your neighbors:
Introduce yourself to your new neighbors, building management, or homeowner's association if applicable. It's always a good idea to start building relationships as soon as possible.
Update your driver's license and vehicle registration:
Update your driver's license and vehicle registration with your new address within the required timeframe to avoid any issues.
Organize important documents:
Gather and organize important documents, including leases, contracts, insurance policies, and identification cards. Consider setting a special place to store them in the apartment safely and securely.
Create an emergency plan:
Familiarize yourself with emergency exits and evacuation routes in case of emergencies. Make sure that you set up emergency contacts that are easily accessible. You can also prepare an emergency kit with essential supplies such as flashlights, batteries, first aid items, and non-perishable food.
Set up a maintenance routine:
Create a schedule for regular maintenance tasks, such as cleaning filters, replacing light bulbs, or testing smoke alarms.
Test all appliances and systems:
Ensure that all appliances, plumbing, heating, cooling, and electrical systems are in proper working condition. Report any issues or defects to the landlord or property management as soon as possible so that they can be sorted out quickly.
Set up a home security system:
Consider installing a home security system or surveillance cameras for added safety and peace of mind.
Familiarize yourself with local waste management and recycling guidelines:
Understand the waste disposal and recycling practices in your new area; this includes finding out schedules and rotas so that you're well prepared.
Create a home inventory:
Document your valuable possessions and their corresponding value for insurance purposes. Make sure that you take photos or videos and keep records of essential items.
Decorate and personalize your space:
Unpack and arrange decorations, artwork, and personal belongings to make your new apartment feel like home. Consider adding plants, curtains, or other elements to enhance the ambiance.
Establish a budget and track expenses:
Create a budget to manage your finances effectively in your new apartment. Track your monthly expenses, including rent, utilities, groceries, and other recurring costs.
Join local community groups or organizations:
Research and join local clubs, sports teams, or community organizations to meet new people and engage in activities.
Bottom Line
We hope this ultimate moving checklist will help you navigate through the various stages of the moving process with ease and confidence. Remember, moving is not just about physical relocation; it's about embracing change, exploring new possibilities, and creating a space that reflects your unique style and preferences.
Stay organized, but more importantly, enjoy the experience!
We hope you enjoyed the article; for more helpful tips and advice, be sure to browse the rest of our site!