We have you covered if you're looking for suggestions on the best thank-you gifts for neighbors. If you have a particularly helpful neighbor, giving a present, whether a simple gift or an incredibly unique one, is one way to show appreciation. Gift-giving doesn't need to be so difficult!
In this gift guide, we'll cover a range of different types of gift ideas that you can give to your neighbors to say thank you and show your gratitude and appreciation.
Without further ado, let's get into finding the perfect gift for your special neighbor!
What kind of thank you gifts for neighbors are there?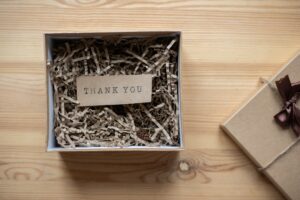 There is a range of gifts idea that you can give your neighbors depending on the occasion. The first step that you'll need to do is to think about why you're giving a gift in the first place.
Perhaps, they have helped you out recently, or maybe you're returning the favor on a gift you received. Whatever the case may be, you want to ensure that you give the best gift for the occasion. Once you've figured that out, you can move on to thinking of gift ideas that meets the occasion. Read on to find out some examples of gifts that you can give.
Thoughtful gifts
First up, thoughtful gifts for neighbors. This depends on how well you know your neighbor. Put yourself in their shoes and spend a few moments thinking about what they would enjoy. You may be are that your neighbor is an avid coffee lover. You could create a coffee gift hamper that they would appreciate. If nothing else, they will appreciate the effort and thought that went into the present.
It's difficult to give specific examples of thoughtful gifts as they may not apply to everybody. However, what makes a thoughtful gift for a neighbor that much more unique, is the thought behind it. It's what turns an ordinary present into great gifts. As long as you spend some thinking about what will blow your neighbor away, you're on to a winner!
Practical gifts for neighbors
Next up, we have some unique gift ideas that you can give as a thank-you gift to your neighbor.
BBQ Set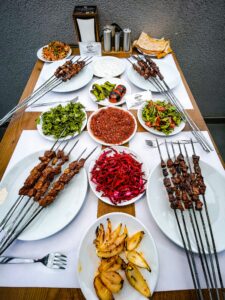 Suppose you have seen your neighbor regularly enjoy a barbeque. In that case, you can consider gifting them BBQ accessories that they can use. This is also a thoughtful yet practical thank-you gift for your neighbors!
Golf Accessories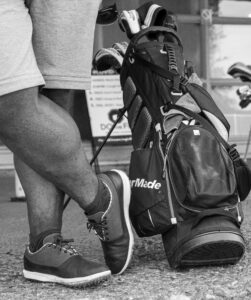 If your neighbor enjoys golfing, then the chances are they will definitely appreciate some golfing accessories. You may need to do some research into what they need. Also, keep in mind that this option can be more expensive than others but will go down a treat, that's for sure.
Car Accessories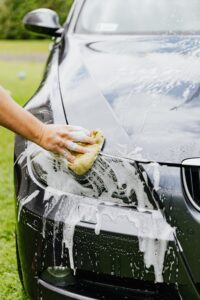 You may have noticed your neighbor spends a great deal of attention on their car. This is an opportunity for you to provide a unique gift that allows you to express gratitude but gives you bonus points. Look into some car accessories that your neighbor may appreciate. Whether it's a coupon for a professional valet or an air freshener, they'll definitely make use of it.
Cooking Accessories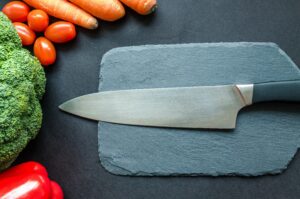 If your neighbor enjoys cooking, then you can look into a thank-you gift that relates to this hobby. The best thing about this gift idea is that it can be as simple or as unique as you like. A simple gift like a cutting board could be made unique by featuring some personalized engraving.
Another ideal gift could be plates and cups, as they always break, so having more of them would never go amiss. Or perhaps, you may want to look at some innovative baking technology that you can give. There are multiple options available, but some research would be required.
Gardening Supplies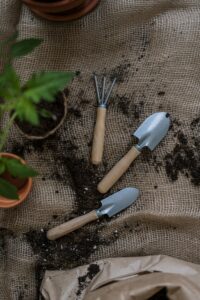 This would be an opportunity to find some unique gardening supplies to gift. Your neighbor will appreciate the sentiment and may also take it as a compliment! This option can range from seeds potted plants, and even appliances. It's up to you to decide what would make the perfect present.
These are just five examples of practical gifts that a neighbor would enjoy. All you need to do is think of your neighbors' hobbies and give them a relevant gift.
Seasonal gift ideas for neighbors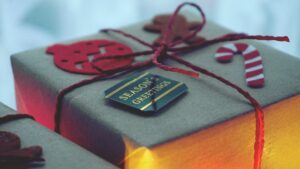 Perhaps it may be coming close to the holiday season. Now is the best time to find a great gift for your neighbor. If you're looking for a Christmas gift, wherever you go, you'll be able to find something that fits the occasion. There are usually multiple opportunities to find Christmas gifts in any good mall. If you're struggling, look into scented candles or something holiday themed. Either way, you should be able to come up with an ideal gift.
Generic thank-you gifts for neighbors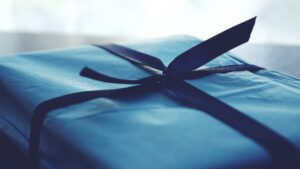 It may be difficult and time-consuming to come up with something innovative. However, you can always fall back on a generic gift that you can give your neighbor as a thank you. Think about things your neighbor would enjoy, such as chocolates, cakes, and other treats. Even items like candles, potpourri, and flowers would do the trick.
While it may not be anything too fancy, a card that goes alongside the gift saying thank you may be all you need. It's definitely one way to present the best thank-you gift for neighbors.
Return the favor as a thank-you gift
Sometimes, you may not be able to find something that matches why you need to give a thank-you gift to your neighbor. In this case, the best thank-you gift for a neighbor is just to be there for them. Whenever there is an opportunity to help them out, seize the chance to return the favor. As long as they're aware that you appreciate them, how you give back shouldn't matter too much. Feel free to still give them something but let them know that you'd like to do more!
Think outside the box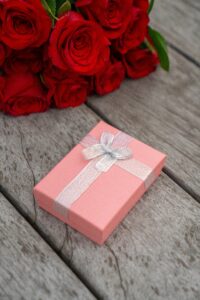 Thinking outside the box is another way to surprise your neighbor. The best thing about this option is that they would never expect it. This can make the best thank-you gift. It will definitely be appreciated.
Additionally, think about what else you can offer. Perhaps you know a trade or skill that you can provide for your neighbor. It can be a great way to provide an experience as a gift. For example, you or someone you know may be a professional masseuse. So you could organize a spa day as a thank-you gift. This could be the perfect gift for your neighbor.
Even if you don't know any specific skills, there is still an opportunity. Perhaps you could take generic gift ideas like wine and make them more exciting. If you were to purchase a few bottles and organize a 'wine tasting' for your neighbor, it would make for a fun evening and a fun gift! All it takes is a bit of creativity to provide a meaningful thank-you gift for your neighbor.
Presenting your gift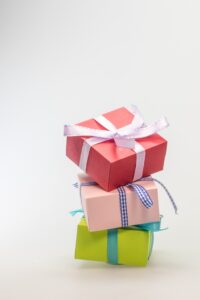 If you've managed to find the perfect gift for your neighbor, make sure your presentation is on point. Consider using a gift box or a gift bag to add something extra. If nothing else, wrapping the present will definitely make it look much better!
Bottom Line
There you have it; that's our guide on the best thank-you gifts for neighbors. We hope we were able to help you come up with a great gift idea. By the end of this, you'll definitely be considered their best neighbor! Happy Shopping!
We hope you enjoyed this article. Feel free to browse the rest of our site for even more useful information and articles.