It can seem pretty daunting; if you're getting ready to move into a new house. You may be left wondering; how long does it take to move into a house? We'll aim to answer all your questions in this article and help you move out as efficiently as possible.
While there are numerous tasks you need to complete to successfully move. It doesn't have to be so difficult and, dare I say, time-consuming. However, some organizational skills are required to help you through the process. Planning and preparing in advance will allow you to bypass each stage efficiently. All it takes is being aware of how long to expect to be able to move into a new home.
How long does it take to buy a house and move in?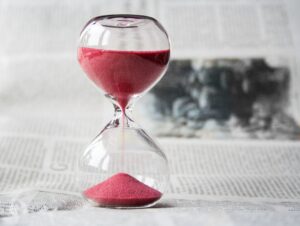 If you're moving home and need to buy a property first, how long it will take to move to your new house can vary. We outline the stages of the entire process of buying a property.
Getting finances ready – up to 2 weeks
Before you even begin looking for a property, you may want to consider getting pre-approved for a mortgage. This is dependent on your personal situation. However, make sure to spend the time looking through the mortgage types and lenders that are available. Having a mortgage approval beforehand will also allow you to calculate how much money you'll be able to spend on a property. This process can take anywhere between 5 and 14 days.
Finding and making an offer on a property – up to 5 months
If we start from just house-hunting, you will need to identify what kind of property you want and then visit those properties. Notice we said properties, this is because it is unlikely that the first property you visit or the first offer you make will be the one. Not unless the stars align or you just make a really great offer.
The entire house-hunting duration is subjective. It will depend on you and the real estate market; however, expect it to take between one week and four months to find the ideal property.
A great way to make this entire process seamless is to get the help of a real estate agent. Finding a real estate agent can take up to two weeks dependent on your location. With the help of a real estate agent, you'll be able to make an offer. Then comes the negotiation stage which can take up to five days.
Before you know it, you will have secured a property. Expect this entire process from sourcing a property to making an offer to take around 5 months.
The closing process, paperwork, and inspections – up to 2 months
The next part of the process is known as the closing process. Once your offer has been accepted, you need to get your loan approved. This process takes around one to two months.
During this time, you can also get an appraisal carried out. This will take around one to two weeks to hear back about the results.
Additionally, you also need to carry out a home inspection, which can take up to three weeks. Based on the house survey report, you may be required to renegotiate terms with the seller or your lender.
Following this, the real estate transaction is ready to be carried out.
Closing Date – 1 day
The final part of the entire process will take just one day. Getting to the closing date may seem like such a difficult task, but eventually, you will get there. This stage may feel anticlimactic, as you will spend the day signing all the paperwork involved and paying sums of money. Once this is all over, you're free to move in!
So overall, how long does it take to buy a house and move in? On the high end, it could take 8 months or as little as 3 months if all goes to plan!
How long does it take to move out of a house?
The moving process can take between four to eight hours. This is based on just moving out and not including packing and relocation time. Including those times, you are looking at around 3 to 7 days depending on the property dimensions and amount of belongings.
Relocation times can vary as the short distance will take less time as opposed to moving much further away.
There are two main steps involved in being able to move out of a house, each one will vary in length of time. Additionally, how organized you are and how much help you have will make all the difference.
Packing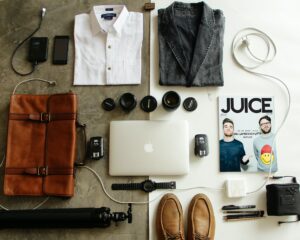 The time you spend packing will depend on two factors. First, the size of your property, and second, the number of belongings you have.
As this can take a long time, ensure you begin packing well before moving day arrives. If you can get help from others, it will also speed up the process.
Loading up the moving truck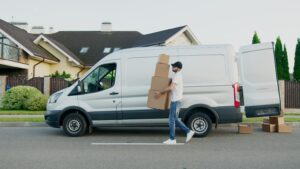 Once all your belongings are safely packed away in moving boxes, you can begin loading up a moving truck or into a vehicle. This can take several hours and depends on how many bodies you have available to help.
Once these steps are completed, you can safely say that you've managed to move out of your old house. The next stage would be to store your belongings at a storage facility or deliver them to your new property. This will again take some time in transport and then also with unloading.
If you're not unpacking your belongings straight away, it will take less time. In comparison, individually unpacking each box and placing them in the new property will take much longer. This will also affect how long it will take for you to move into a new house.
How long does it take to pack a house if you did it yourself?
If you can't decide whether it would be hiring a professional removal service, you may want to weigh up just how long it will take to pack a house if you did it yourself. You must be aware of this so you can decide if it will be worth it for you.
This time frame will vary from house to house, but you can use the following as a rough outline.
As a starting point, you will want to leave one day for each room that you have. So if you have a two-bedroom house, expect it to take 3 days to completely pack your house. Whereas if it is a four-bedroom house, expect to leave 6 days to completely pack up all your belongings.
Here are some key things to keep in mind to make packing a house more efficient and less time-consuming:
Clean and declutter first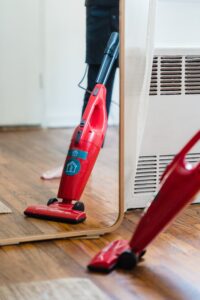 Before you even begin packing belongings into boxes, make sure that you actually need the belongings. At the same time, if you have items that are broken, dirty, or just not fit for use. Consider getting rid, rather than them taking up precious space and damaging other belongings.
Invest in packing supplies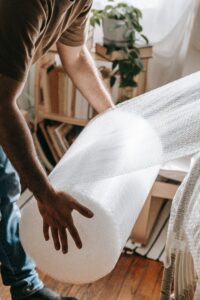 The last thing you need is to be almost finished packing a room only to run out of supplies. Plan well ahead and purchase as many boxes as necessary.
Also, there are moving boxes and kits that range from specific TV boxes and wardrobe organizers, perfect for a move that can make packing much easier.
Organization is key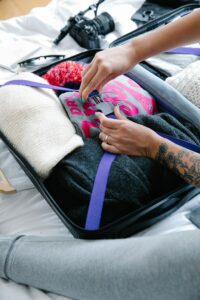 Have a strategy in mind for how you'll pack each room. Additionally, to make unpacking easier, you should consider labeling each box so you know where everything is. You can also consider grouping items together, which will also make packing efficient.
We have also written a previous article with great tips and tricks on how to move that would be beneficial, be sure to give that a read before you start packing.
How long does it take to pack an apartment?
As a general starting point, you want to leave a day for each room that you have. So a studio apartment would take 1-2 days to pack. However, a two-bedroom apartment may take 2-3 days to pack.
This is just a starting point and not a definitive answer; the truth is determining how long it takes to pack an apartment depends on other factors. If you have many belongings, it can take longer to organize and pack.
Additionally, if you need to dismantle items, this can also take longer as you will need to do it carefully. However, by staying organized and with a strategy in mind, you can make packing an apartment less time-consuming.
How long does it take to find a moving company?
If you have an impending move then it is wise to work out all the variables that may delay or cause issues. One of those is how long it takes to find professional movers. If it is a busy season then you may find that many moving companies are fully booked.
Usually, most people would look to move around during the summer holiday period. Especially June, July, and August. So, if your move is also going to be around this time, it may take longer to find a moving company.
Start by spending a few days contacting moving companies to get quotes ahead of time. You will usually have to schedule an in-home estimate. The moving company will visit your home and give you a quote based on your specifications. It would be wise to shop around so you can get an average. Expect it to take around one to two weeks to find a moving company that fits your needs.
How long do movers take to move from one house to another?
Many factors can affect how long movers take to move from one house to another. However, when you hire a removal company they should provide you with an estimate or a precise duration for how long it will take to move. Make sure that you have this in writing or at the very least a verbal confirmation so that you're well aware of where your belongings are.
This will help not only with planning ahead, but if things go wrong, you'll have some evidence of an agreement.
These are some common factors that can affect how long movers take to move from one house to another:
Packing and loading
You can expect removal companies to finish packing your house within a day. Usually within hours if they are a full-service removal team. A four-bedroom home will take around 8 to 12 hours to pack, while a one-bedroom apartment would take around 2-4 hours. The removal company would also be loading their vans at the same time, which will also speed up the process.
Distance
The distance from one house to the next will also affect how long it takes to move your belongings between the two. If it is cross-country, you can expect the entire process to take over a week as the drivers will also need regular breaks. The time frame for delivery should be established when you first contact them. This should help you determine whether they will be the best option.
Overall, it can take removal companies from 24 hours to over a week to move your belongings from one home to another.
How long does it take to unpack a house?
So you've received all your belongings to your new property, safe and sound. Now you need to unpack. You might be wondering how much time you'll need to leave for unpacking.
If you're unpacking your belongings by yourself, it can take longer than it would with paid help. Another well-known phenomenon is that many people will take a very long time to completely unpack. This is because the stress of packing and moving adds up; unwinding and leaving packing for another day is bound to happen. Can you really blame them? It's a bit like going on holiday and then unpacking straight away. Not everybody can do this.
However, if you really want to unpack your entire house, it can take around 1-2 days if you have fewer belongings. If you have packed a four-bedroom house, you can expect that to take around 5 to 7 days to completely unpack and place in your new house.
Unless, you have the right furniture ready for your old belongings, unpacking can be difficult. Chances are, based on studies, you're more likely to unpack only what you need and the rest you'll do at a later stage. So don't be too disheartened and focus more on settling into your new property. As long as you've got the essentials for the first few days, you'll be able to mange.
Bottom line
Moving into a new house can be a long and stressful process, but it doesn't have to be. If you're prepared and organized, the entire process can be handled with ease.
We hope you enjoyed this article; feel free to browse the rest of our site for even more interesting and informative articles.