In this article, we'll look at some of the best beach towns in Texas. Finding the ideal destination for a beach vacation can be challenging. Especially when there are so many options, it can quickly become a difficult task. Texas is no different. The Lone Star State offers a wealth of beach towns; picking one is no easy task. Ultimately, it depends on your personal preferences for amenities. So whether you wish to experience the bustling streets of Corpus Christi or, perhaps, the laid-back atmosphere of Rockport, we'll cover them all in this article.
Read on to find out more.
Additionally, we have included livability factors to provide additional information if you're not looking for a beach escape but somewhere to move permanently.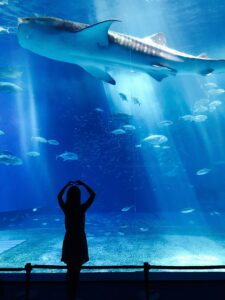 Located on the Gulf Coast of Texas, Corpus Christi provides the first entry on our list. This city is known for its natural beauty and beaches. It is also quite commonly known for being a spring break destination too! North Beach provides the perfect place to kick back and relax. Additionally, parks such as the Padre Island National Seashore provide access to a variety of wildlife and birds. Moreover, the Texas State Aquarium also provides access to marine life. There are also art and culture which is on offers, available through museums, galleries, and even festivals. With plenty of amenities on offer, Corpus Christi offers a great destination to enjoy a beach vacation.
In terms of Livability, the city scores 69/100, with the cost of living being the highest-ranking factor.
Our next beach town, south of Corpus Christi, is South Padre Island. It is another resort town that offers a range of amenities, from water activities to beautiful beaches. Additionally, if birdwatching is your thing, the five-story watchtower at the South Padre Island Birding and Nature Center offers views of migrating birds. Don't worry if birdwatching isn't your thing, but South Padre Island also has a party atmosphere, making it a popular destination for Spring Break. South Padre Island, is part of the overall Padre Island which is the world's longest barrier island. The Padre Island has been divided into two, South Padre Island and North Padre Island, be sure to check them both out.
In terms of Livability, South Padre Island scores 52/100. Although the highest ranking factor was the low cost of living, it only scored a B-. The ranking was most affected by high crime rates in this town, which is something you may wish to consider before moving here.
Our third entry on the list is Rockport Beach. A charming small town with plenty of beach amenities, from fishing to birdwatching. Additionally, Rockport offers galleries and shopping along Main Street. The town has an extremely laid-back and peaceful atmosphere, a perfect place to relax and truly enjoy the beach.
In terms of Livability, Rockport scores a modest 69/100, with the low cost of living being the highest-ranking factor. If you're looking to move here, not only can you enjoy the beach, but you won't be stretching your wallet!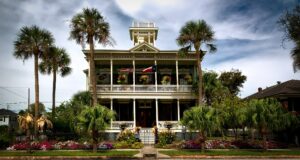 Next up, another wonderful beach town is Galveston. The city holds historical significance as it played a role in the Texas Revolution by being a port city. However, it now offers a range of attractions and amenities, the most notable is the Pleasure Pier and Moody Gardens. There are plenty of beaches to choose from in Galveston. Choices range from East Beach, Stewart Beach, and more. Regardless of where you choose to relax, the views from Galveston Bay are amazing. With plenty of dining and nightlife options, Galveston is perfect for things to do other than the beach alone. Additionally, the Galveston Island State Park offers more outdoor opportunities. If you're looking to explore further consider heading over to the Bolivar Peninsula. There you'll be able to find the likes of crystal beach or perhaps view the Point Bolivar lighthouse.
In terms of Livability, Galveston scores well with 68/100. Again, the highest-rated factor is the low cost of living. Although it must be noted crime rates are still higher than the national average, which should be considered.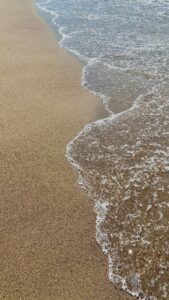 Our next beach town is Port Arthur. Known for its seafood, Port Arthur offers plenty of amenities ranging from dining to museums. Most notable are attractions such as the Port Arthur Historic District and the Museum of the Gulf Coast. Port Arthur is also located near the Louisiana border while only being an hour and twenty minutes from Houston.
In terms of Livability, Port Arthur scores a respectable 74/100, with the low cost of living being the highest scoring factor.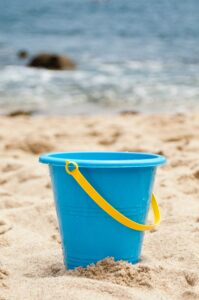 Next up, we have the town of Seabrook. It is a quiet and family-friendly beach town and makes for a fantastic destination. The city offers waterfront parks and trails through to amenities such as delicious seafood restaurants. It is definitely a wonderful small beach town which definitely should be on your list of places to visit.
Livability ratings also provide a score of 74/100 for Seabrook, with low cost of living and low crime rates being the highest-rated factor.
Next up, we have Kemah, located 45 minutes from Houston. A beautiful beach town packed with plenty of amenities, such as waterfront dining and shopping. The Kemah Boardwalk is a great place to visit and has something for everyone, from amusements to shopping and dining. Staying in Kemah can be a great place to enjoy the beach and still have other things to do.
The town scored 69/100 for Livability. While the low cost of living was a high-scoring factor, the high crime rates affected the overall score. Therefore, these are essential factors to consider should you be looking for a beach town to move to.
The next town on our list is Port Aransas. Located north of Corpus Christi, this small town offers a quiet and laid-back vibe. Additionally, there are plenty of outdoor activities to keep you entertained. Ranching from fishing to golfing, no doubt you'll find something to do. It is an amazing beach town on the south Texas coast. Located on the Mustang Island, there's plenty to explore.
In terms of Livability, the town scored 65/100. While the low cost of living scored an A, the high crime rates resulted in an F rating, ultimately affecting the overall score. So although Port Aransas is quite a laid-back town, unfortunately, there is a higher-than-average level of crime in the city.
Our final beach town on the list is Freeport. While an industrial and economic hub, Freeport may not be an immediate thought when thinking of beach destinations. However, with amenities such as birdwatching and fishing available, it really could be. Additionally, the sandy Lake Jackson Freeport Beach provides 3 miles of sandy beach, perfect for a quick vacation. It is also conveniently located less than an hour's drive from Houston. While also being close to Surfside Beach and Brazoria County beach park.
In terms of Livability, the town scores 76/100 with a low cost of living and an average level of crime rating. Both factors are essential when choosing somewhere to call home.
Bottom Line
The Texas gulf coast is home to a number of beach towns filled with beautiful sandy beaches that are worth a visit. There are plenty of other small beach town communities in Texas that weren't included on this list. We may have missed other gems in this article such as the Matagorda Bay Nature Park. Be sure to explore and maybe drop us a message if we've missed something.
Whether you want more of a party atmosphere or a laid-back one, Texas has it all. With so much on offer, it can be a difficult choice, but why wait? Pack your bags and get something booked to enjoy a beach destination on the Gulf Coast.
Be sure to check out the rest of our site for even more valuable and informative articles about the different areas of the United States of America.