Finding the best beach towns in Connecticut can be difficult. As there are quite a few to choose from. But, a beach town destination is readily available if you're in New York City and want to get away from the big city atmosphere. Even if you're not in NYC but are just interested in where the best beach towns in Connecticut are, we've got you covered.
In this article, we'll take a look at some popular beach town destinations in Connecticut and the reasons why they've made it to this list.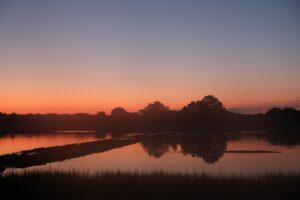 We start our journey around the coast of Connecticut with Milford. And we have good reasons to do so. Milford has the longest coastline than any other town in the state. It has a great community vibe and is packed with many amenities for all types of people. From recreational water activities, festivals, and plenty of restaurants. Additionally, Milford is home to the Silver Sands State Park, which is a must-visit for anyone visiting the town or even the area.
If you're looking to move to Milford, the average house price at the time of writing is $430,029, which is a 10% increase from the previous year. However, in terms of Livability, the town scores 66/100, with low crime rates being the best feature.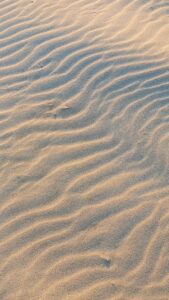 The next stop is West Haven. Primarily a university town as West Haven plays host to the University of West Haven and Yale's West Campus. However, the city is still a beach town with multiple beaches available to residents and non-residents. Take your pick from Sea Bluff Beach, South St Beach, or Rock Beach, to name a few. There are also multiple parks that you can visit in West Haven, such as Morse Park, Savin Rock Park, or Painter Park. With plenty of exploration on the menu, you'll be delighted to know there'll be a whole range of restaurants to enjoy too.
Now property prices in West Haven are lower than in Milford. The average property value stands at around $293,136 which again is also an increase of 10% from the previous year. This beach town also ranks well in terms of Livability, scoring 72/100.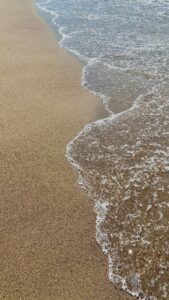 Up next is the port city of New London. Packed full of maritime history, New London is an amazing location. To really appreciate the history, be sure to pay a visit to the Custom House Maritime Museum. The city is also home to Connecticut College, which is currently ranked 25th in the nation.
In terms of beaches, Ocean Beach Park is the widely recommended one to visit. It features a half a mile-long boardwalk packed with entertainment. Some of the amenities include mini golf, an Olympic-sized swimming pool, and waterslides. The Fort Trumbull State Park and Museum are also located in New London.
If you're looking to move to New London, home values are currently at an average of $251,253. Similar to West Haven, New London scored 72/100 for Livability, with the highest ranking feature being the low cost of living.
Old Saybrook, Connecticut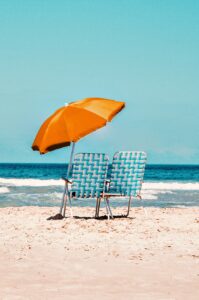 Another beautiful beach town is Old Saybrook. True to its name, it is one of Connecticut's oldest towns, with the first settlers calling the city home in 1635. With a strong focus on history, the town's downtown found on Main Street is a sight to behold. However, in terms of beaches, Old Saybrook is home to Harvey's Beach, which is also considered one of Connecticut's best beaches. Other beaches close to Harvey's Beach and in Old Saybrook include Cove Beach, Chalker Beach, and Great Hammock Beach. All of which are highly rated.
Now home value prices are quite high at the time of writing. Currently, the average is $572,402, which is a 16% increase from the previous year.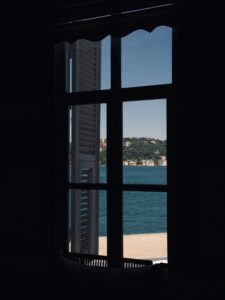 Up next, we have the city of Westport. It is known to be home to an affluent population, and this is partly due to its history from the early 1900s. However, affluence aside, Westport is home to some amazing beaches and parks. Specifically, the Sherwood Island State Park provides 238 acres of recreational space. You can choose to enjoy Sherwood Beach, Compo Beach, or Old Mill Beach, among many others located within Westport.
If you're looking to move to Westport, the average house value is $1,702,893. It is definitely one of the more expensive areas to live in on this list. The high cost of living reduces the overall Livability rating to 63/100. However, Westport has very low crime rates compared to the national average.
Fairfield, Connecticut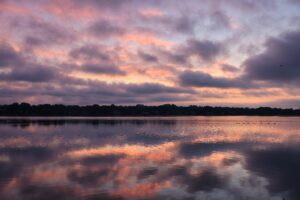 The small town of Fairfield features five miles of shoreline and is packed with amenities for families and young professionals. It is home to Fairfield University and Sacred Heart University, which attract students worldwide. Beyond this, there are plenty of restaurants and bars to enjoy, along with two golf courses. In addition, there are many beaches to choose from in Fairfield; some of the highly rated ones include Jennings Beach, Fairfield Public Beach, and South Pine Creek Beach.
In terms of Livability, house values, on average, stand at around $736,005, which has had an increase of just over 8% over the previous year. With a local population of over 60,000 residents, it's understandable there is a high demand for property in the area.
Stony Creek, Connecticut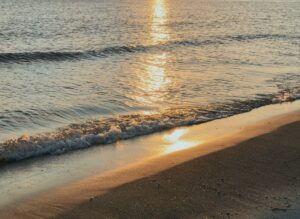 Next up is Stony Creek, located in Branford. It is actually a small village but has a population size of over 27,000 residents. It retains its small seaside town feel as the population age demographics are of an older generation. There are quite a few things to do in the area, ranging from visiting the Stony Creek Museum, exploring the Thimble Islands, or enjoying a beverage at the Stony Creek Brewery. Stony Creek Beach is, of course, the reason we're here, it's quite small, and parking can be an issue; however, for the views alone, it is definitely worth it.
The average home value at the time of writing is $363,938; however, that also factors in properties located in Branford.
Greenwich, Connecticut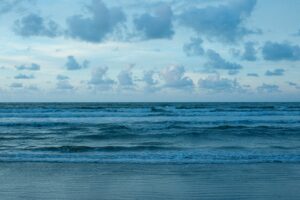 The next best beach town in Connecticut on our list is Greenwich. It is another one of the oldest towns in Connecticut, featuring history and culture. To learn more about history, the Bruce Museum is located conveniently in the area. However, Greenwich is most well known for the beautiful Greenwich Point Park, which features the beach. There are amazing views on show in this area. To take in even more scenery or for boating adventures, visit Greenwich Harbor.
It can be quite expensive to purchase property in Greenwich. The average home value stands at $1,841,222. However, considering that the town is located only 45 minutes from New York City, it's understandable why.
East Lyme, Connecticut
Up next, we have East Lyme. This town has a seaside community feel and features the villages of Niantic and Flounders. There's plenty to do and see within East Lyme; the most popular attraction is the Niantic Bay Boardwalk. Although the beach is only half a mile long, the boardwalk stretches out for 1.1 miles.
Additionally, consider visiting Rocky Neck State Park for the beautiful soft sandy beach. It's definitely a beautiful oceanfront town.
Due to its convenient location, other attractions are also readily accessible. For example, the Mystic Seaport Museum is less than a 20-minute car ride away.
The average house value at the time of writing is $475,107 in East Lyme. Due to the town's amenities, it definitely earns its place as one of the best Connecticut beach towns.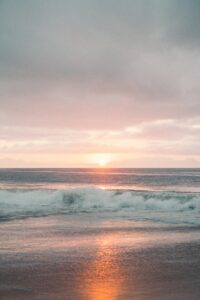 The next town on our list is the charming seaside town of Clinton. There are plenty of things to do and see in Clinton. From Clinton Town Beach to the Hammonasset Beach State Park, you'll definitely enjoy the beautiful beaches on offer here. The town has it all, that's for sure. For those looking for private town beaches, Clinton Town Beach ensures visitors are restricted during the summer, with town passes required.
However, the Hammonasset Beach State Park is the crown jewel of Clinton. It enjoys over a million visitors yearly and offers tonnes of activities. Beach lovers and nature lovers alike are drawn to this, and it's clear to see why. Additionally, the Meigs Point Nature Center is also available close by, although it is located in the city of Madison.
In terms of house values, the average in the town of Clinton is $368,365. Additionally, the town scores 60/100 for Livability. Although the cost of living is lower than the average, there is a higher-than-average crime rate in the area, which affects the overall rating.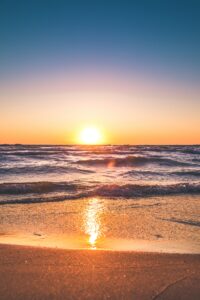 Our final town on the list is Norwalk. It is a unique coastal town of Connecticut located on the Long Island Sound. With many amenities ranging from outdoor recreation and dining options to simply scenic spots. Norwalk definitely earns its place on this list of charming beach towns.
One of the best attractions in Norwalk is Calf Pasture Beach. It is a historically significant beach and, true to its name, was once used by settlers as grazing land for cows. It is now enjoyed by beach lovers throughout the summer.
In terms of Livability, the town scored 66/100 for Livability, with the biggest factor being low crime rates. Additionally, house values for properties in the area are, on average, $383,127, making it an affordable place to call home.
Final Thoughts
We hope you enjoyed this article and, hopefully, you were able to select some new cities and towns to visit for a sunny beach vacation. Feel free to browse the rest of our site for even more informative articles.