If you're planning for the upcoming holidays and are thinking of what the best US cities to visit in 2022 are. Or maybe, you're just looking to travel more and appreciate different places. With the United States being home to thousands of cities, you're definitely spoilt for choice! So if you're struggling to decide on a place to visit. Look no further!
We have taken it upon ourselves to curate a list of interesting events taking place across the United States including which cities you would need to visit. Although, if you can't make it to the events in time, relax! We have also included some other things you can do in each city.
So before you pack bags read on to see what you'll need!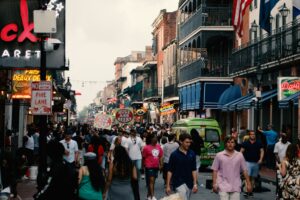 First up on our list of best US cities to visit we have the city of New Orleans in Louisiana. Take a trip to this city to view the Mardi Gras parades and other culturally significant events that take place here. The best thing about this event is that it is entirely free! So for a chance for family fun, entertainment and food, you should definitely add New Orleans to the list of cities to visit in 2022.
If you are looking for other things to do whilst you are in the city, New Orleans also has various museums and parks which are also worth a visit. There is also a vibrant music scene available in New Orleans which can also be something to explore.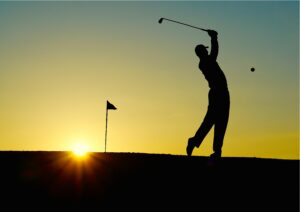 Next up on the list, we have the city of Augusta in Georgia. The Masters Golf Tournament will be held at the Augusta National Golf Club from the 7th of April to the 10th. Tickets for this may be extremely limited so it may be worth planning ahead. It is worth keeping in mind that Augusta is mainly well-known for the annual Masters Golf tournament however there are many other amenities such as concerts, theaters and museums that are available. So even if you don't make it for the golf you will surely find something to do and is definitely worth a visit to this city.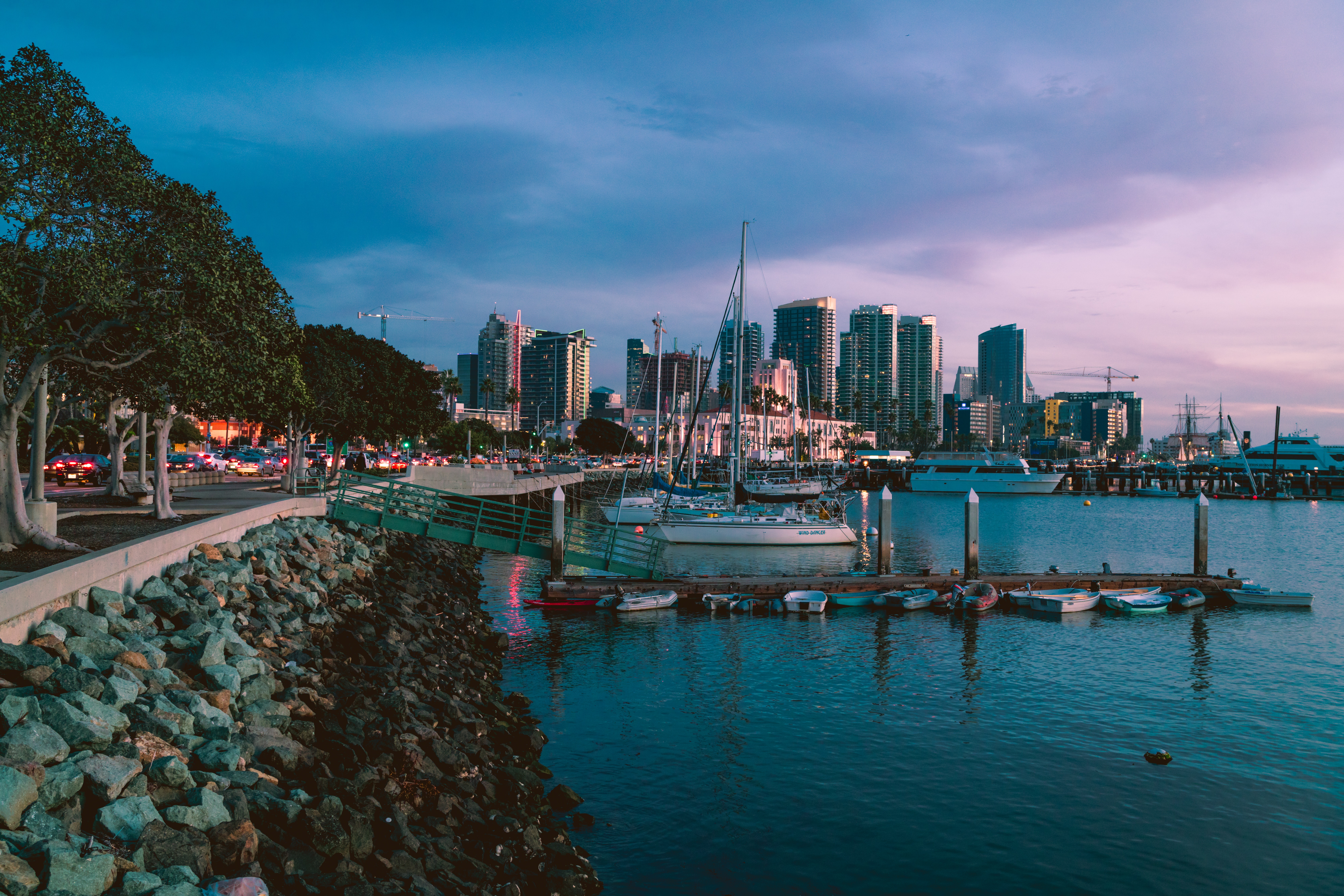 Third, on our list of best US cities to visit, we have San Diego. We have selected San Diego as each year in July, the Comic-Con International event takes place. If you have never heard of it, it is an extremely distinguished event where the participants and visitors dress up quite uniquely as characters from their favorite graphic novels and movies! There is no other event quite like it, that's for sure! If that doesn't sound like your thing, San Diego is also home to various beaches, parks and also boasts a warm climate. This will no doubt keep you occupied and give you an opportunity to take a well deserved break.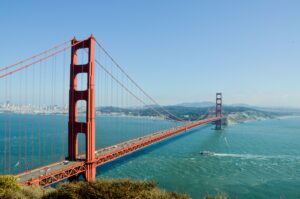 Fourth on our list, we have the city of San Francisco. Famous for the Golden Bridge, there are no shortages of things to do in San Francisco. As a highly rated city, it is always a regular feature in any of the top ten cities to visit
. In 2022 however, it is closer to the top of the list, due to San Francisco hosting the only Harry Potter and the Cursed Child play in the Curran. Yes, you heard that right! It is not available to view anywhere else in the United States and for that reason alone we felt we had to include San Francisco in our list. But if you do visit, don't forget to also view all of the other iconic places that San Francisco has on offer.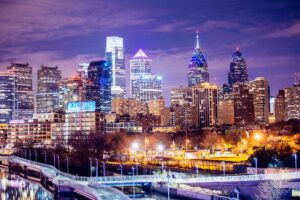 Fifth on our list we have the city of Philadelphia. Following on from the last city above we felt Philadelphia was worth a mention for a similar reason. Harry Potter: The Exhibition will be hosted at The Franklin Institute from February 18th to September 18th 2022. Tickets are also in high demand so be sure to check availability for dates early to avoid disappointment.
Philadelphia is also home to other key American historical and political landmarks. This will surely add some further activities to the trip and whilst you're there why not try a Philly cheesesteak! For all the above reasons and many more, we felt Philadelphia is worth being a feature on our list of cities to visit in 2022.
Best US Cities to visit #6 – New York, NY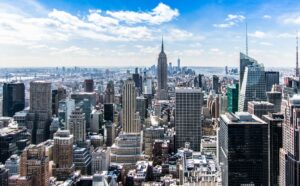 The final city on our list of best US cities to visit in 2022 is New York. Nothing is quite as iconic as Times Square on New Years Eve. So our final recommendation for cities to visit has to be New York City to catch the fireworks and to see out the end of the year. If you successfully manage to travel to other cities and places throughout the year then you will definitely appreciate having New York to top the list and finish off the year with a bang.
With a city with so much to do you surely will find something to keep you occupied in this city. Whether it's to marvel at great historical landmarks such as the Empire State Building and the Statue of Liberty or maybe a stroll in Central park to catch a concert. There really are unlimited choices that you can make whilst in New York.
We hope that you found this list of best US cities to visit in 2022 interesting and informative. Whilst there are so many cities in the US that all offer so many unique events and things to do, it was quite difficult to narrow it down into a shortened list. So this is by no means an exhaustive list but keep your eyes peeled as we may update the list throughout the year and provide other helpful suggestions.
If you are also interested in further information about each individual city and their unique demographics, feel free to browse our site.