Are you considering a move to the Poconos? Or, perhaps you're looking for a getaway? Look no further; in this article, we'll be discussing the best towns in the Poconos. No doubt you'll be aware the Poconos offers plenty of recreational activities and scenery, but many people also choose to live in the Pocono Mountains. It's no surprise why!
We'll consider Livability based on our internal ranking systems and just what makes these Pocono towns such a delight.
Read on to find out more!
We have the Delaware Water Gap as our first Pocono Mountains town. Delaware Water Gap is named after the water gap created by the Delaware River that cuts through a ridge of the Appalachian Mountains. The town has a population of fewer than 1000 people, which can be pretty strange for residents of big cities. However, with a lower population size, there are more chances of actually connecting with the local community.
This town also offers the Antoine Dutot Museum, which provides the town's history and can be a great starting point. For a place to stay in Delaware Water Gap, The Deer Head Inn is an excellent selection with plenty of jazz and music bands to indulge in.
In terms of Livability, our internal ranking system scores the town 75/100. This is quite a good score and is mainly supported by the low cost of living that Delaware Water Gap offers.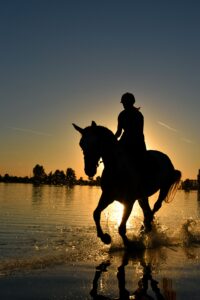 Next up, we have Milford, located in Pike County. It is another small town with a low population size of just over 1000 residents. This town has plenty to do, from admiring Old Victorian architecture to restaurants as amenities. Much like the rest of the Poconos, there are plenty of outdoor activities on offer, from horse riding, fishing, or scaling Mount Milford.
In terms of Livability, our internal ranking system scored Milford 70/100, with the cost of living being one of the best qualities. The average home value is around $275,300, which isn't bad considering the quality of lifestyle on offer.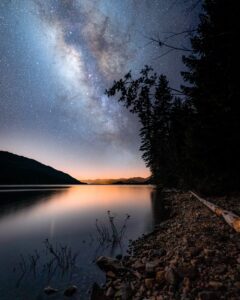 The next best town in the Poconos on our list is Hawley. The town is located on the northern shore of Lake Wallenpaupack and offers exceptional beauty all year round. There are plenty of amenities on offer, ranging from boat rentals to walking tours and even bike shares. If you like the outdoors, Hawley has you covered! There are also plenty of shopping opportunities, from the Hawley Silk Mill to toys and candy shops too. Once you're done enjoying Hawley's beauty, the fun doesn't end there! There are also plenty of restaurants, such as The Boat House or Gresham's Chop House, which is definitely something for everybody.
In terms of Livability, Hawley scores fantastic with a score of 79/100. This is well enhanced with low costs of living, low crime rates, and better-than-average educational standards.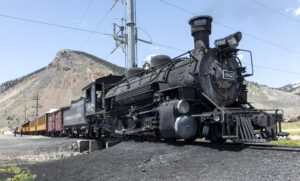 The next best town in the Poconos featured on our list is Honesdale. With a population size of just over 4000 residents, this town has a warm community feel. It is known as 'the Birthplace of the American Railroads' due to the first steam locomotive originating here in 1829. So if you love trains or history, this town is for you! With popular attractions like The Stourbridge Line, Wayne County Historical Society & Museum, and even the Wayne County Fair, there's something for all members of the family to enjoy. There are also plenty of shopping and dining opportunities available here, which ensures you won't be exploring on an empty stomach.
Regarding Livability, Honesdale scores 76/100 on our internal ranking system. Across the board, the costs of living, education, and crime rates are all above average. This definitely cements Honesdale as one of the best towns in the Poconos.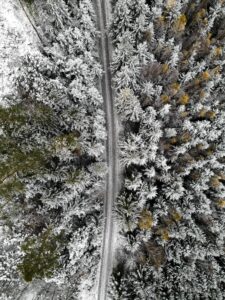 The next best town in the Poconos is Jim Thorpe. Located next to the Lehigh Gorge State Park in Carbon County, Jim Thorpe is a beautiful town. Not only does it offer an idyllic winter vacation, but it offers plenty of history too. The town is over 200 years old and has plenty of history. Through its unique streets bustling with amenities to other great excursion opportunities. If you're looking to explore the Poconos mountains, then the Jim Thorpe Visitors Center on Route 209 provides a great place to start.
In terms of Livability, the town scored 77/100 on our internal ranking system. The town boasts extremely low living costs while still being safe, with low crime rates compared to the national average.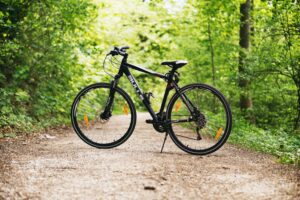 Our final town in the Poconos is the historic town of Stroudsburg. Offering a unique blend between historical attraction and modern appeal, it is a town like no other. The town offers plenty in the way of outdoor activities, such as The Levee Loop Trail near Broadhead Creek. You can choose to hike or bike your way through the trail. There's also plenty of family fun, including farms, parades, and festivities. Finally, if you're interested in history, Stroudsburg is home to plenty. Enjoy the various historic buildings scattered around the town, and be sure to visit Monroe County Historical Association located on Main Street.
In terms of Livability, Stroudsburg scores 80/100. With an extremely low crime rate and cost of living compared to the national average, it is definitely one of the best towns in the Poconos.
Is the Poconos a good place to live?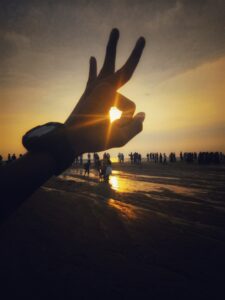 With so much natural beauty, outdoor recreation, and spectacular views, the Poconos is a great place to live. Based on Livability alone, the scores for these Poconos towns are really high compared to the national average. For those reasons alone, the Poconos is definitely a worthy contender for being one of the best places to live in America.
However, if you're a fan of the big city, with bustling populations, then the Poconos may not be for you. The cozy towns may not be what you're used to, and so it may take a little getting used to, so you will have to bear that in mind.
Why is everyone moving to the Poconos?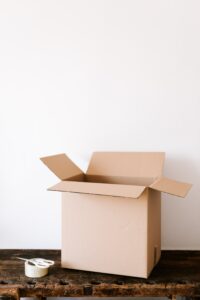 There is a range of reasons why the Poconos has increased in demand. Most important, perhaps, is the lower housing prices. Compared to major cities like New York, Philadelphia, and Pennsylvania, house prices are much more affordable in the Poconos.
Additionally, recent events like the pandemic have encouraged more individuals to live somewhere with access to open green spaces and outdoor activities rather than being confined to the city. This may also explain the recent surge in demand.
Additionally, the taxes in Pennsylvania are far more favorable than in other states, such as New York, and that may be another reason why more people are looking to move.
Where is the best place to live in the Poconos?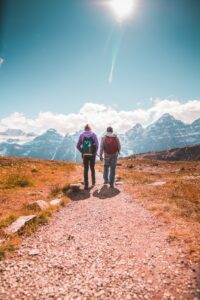 According to Livability, the best place to live in the Poconos is Stroudsburg. This charming small town scored the highest with 80/100; it's no wonder why. The median home value is also only $166,500, which further supports why Stroudsburg is the best place to live.
Final Thoughts
The Poconos offers plenty, ranging from outdoor activities to historical sites. With so many beautiful small towns to choose from, choosing one will be difficult. Regardless of where you choose, you can be happy knowing that you'll get a high quality of life with plenty of things to do.
We hope you enjoyed this article; feel free to browse the rest of our site for even more exciting and informative content.