Thanksgiving is a time for family, friends, and food. And what better way to celebrate than with a trip to one of the many beautiful towns in the United States? From small towns with a rich history to bustling cities with something for everyone, there's a perfect Thanksgiving destination for everyone.
In this article, we'll take a look at some of the best towns in the United States to spend Thanksgiving. We'll explore each town's unique offerings, from historical significance to vibrant culture. So whether you're looking for a traditional Thanksgiving feast or something a little more unique, you're sure to find the perfect town for your holiday celebration.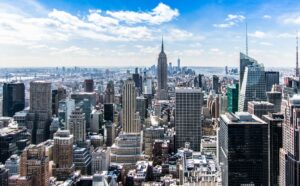 New York City is one of the best destinations to spend Thanksgiving. There's something for everyone, from Broadway shows to world-class museums. Due to the size of the city, there's so much to do. In fact, you won't have enough time to do them all. However, some events are a must.
Check out the following things to do in New York City on Thanksgiving:
Watch the Macy's Thanksgiving Day Parade: The Macy's Thanksgiving Day Parade is one of the most iconic events in New York City. The parade features giant balloons, floats, and marching bands. It's a great way to start your Thanksgiving morning.
See the Rockefeller Center Christmas tree lighting: The Rockefeller Center Christmas tree lighting is another New York City tradition. The tree is lit up on the evening of Thanksgiving Day. It's a beautiful sight to see and a perfect ending to the day.
Go ice skating at Rockefeller Center: Rockefeller Center is home to an outdoor ice skating rink. It's a great place to go ice skating on Thanksgiving Day. It will definitely give you Home Alone vibes!
Visit other landmarks like Central Park and the Empire State Building taking advantage of being a tourist in one of America's favorite cities.
New York City is a great place to spend Thanksgiving. With so many things to do and see, you're sure to have a memorable holiday.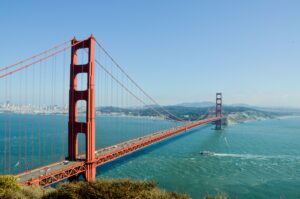 San Francisco is another iconic city in the United States. Celebrating Thanksgiving here would be absolutely perfect. You won't be bored here, that's for certain!
One of the Turkey Day Traditions to do in San Francisco is:
SF Turkey Trot -Held annually for over 20 years in Golden Gate Park, the race is a fantastic place to start Thanksgiving Day. The exercise will be perfect for the feast later too!
Additionally, the city is also home to the San Francisco 49ers, although the last they played on Thanksgiving was back in 2014; in the future, if they do get a Thanksgiving fixture consider getting some tickets.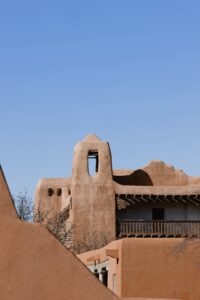 Santa Fe is another beautiful city to visit on Thanksgiving. From its unique architecture to the amenities, you'll enjoy this one!
Additionally, Santa Fe has a rich Native American history which is deeply intertwined with the city's identity and cultural heritage. The area that encompasses Santa Fe has been inhabited by various Native American tribes for thousands of years.
If you're looking for something unique to do on Thanksgiving, consider visiting Ski Santa Fe for some winter sports fun.
Poconos Mountains, Pennsylvania
Next up, we have the Poconos. Now it's not quite a city, but this location is truly magnificent, especially for the scenery. If you're looking for a natural break, then definitely go to the Poconos.
You can consider visiting the following towns:
Stroudsburg
East Stroudsburg
Jim Thorpe
Hawley
Lake Harmony
There's also plenty of Native American history to explore in the Poconos. For example, the city of Jim Thorpe is named after the famous Native American athlete.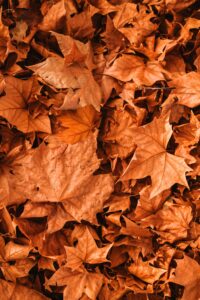 Next up, we have the beautiful village of Lake Placid, located in the Adirondack Mountains in upstate New York. It is truly picturesque and provides a great place to enjoy the Thanksgiving holidays.
It is also a fantastic place for outdoor and sporting enthusiasts alike. The village has hosted the Winter Olympics twice (1932 and 1980) and is also home to the Olympic Museum. You can also visit many of the locations that were used during the Olympics.
Beyond this, there are plenty of opportunities to go shopping. There are lots available, including outlet malls. This definitely makes this village a great place for families as there's something to do for everyone.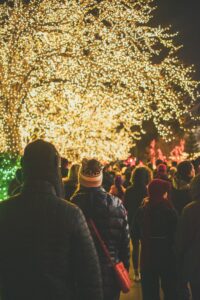 The next city on our list is Gatlinburg hailing from Tennessee. It's another fantastic place to celebrate Thanksgiving, with plenty on offer that is certain to get you into the festive mood.
Specifically, our favorite two recommendations are:
Enjoy Winterfest Lights: During Thanksgiving in Gatlinburg, you can immerse yourself in the enchanting Winterfest Lights. The city comes alive with over 3 million dazzling LED lights that illuminate the streets, creating a festive atmosphere. Take a leisurely stroll or drive through downtown Gatlinburg to witness the stunning display of vibrant colors and intricate designs,
Festival of Trees: Attend the Festival of Trees at the W. L. Mills Conference Center, showcasing beautifully decorated Christmas trees and offering crafts for children, all while supporting charitable causes.
Gatlinburg offers plenty more in terms of food to enjoy, so you'll definitely be able to have a fantastic Thanksgiving spread.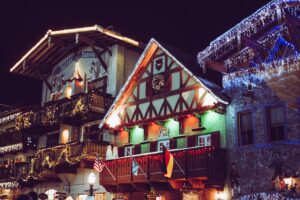 Leavenworth is a charming Bavarian-style village nestled in the Cascade Mountains and offers a unique and festive experience during Thanksgiving. Due to its location, it offers a fantastic place to enjoy winter scenery. The city is more well-known for Christmas activities; however, those celebrations start the day after Thanksgiving. Making the city a fantastic place to enjoy both Thanksgiving and then bringing in the Christmas atmosphere. Especially with the Christmas Lighting Festival.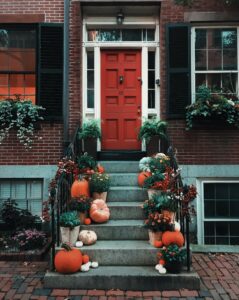 Next up, we have the city of Santa Barbara, which offers a beautiful destination to visit during Thanksgiving. Now you won't get much wintery weather in Santa Barbara; instead, you'll enjoy a pleasant climate with sunny days and amazing coastal views.
If you're living in a cold part of the country, it's a no-brainer. Enjoy a winter break but leave the winter at home.
Enjoy events such as buffets, Thanksgiving runs, and even lighting ceremonies. You'll have plenty of things to do.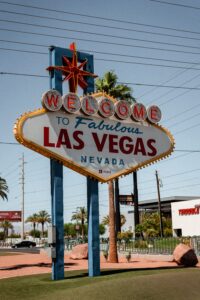 Last but not least, we have the city of Las Vegas. Known as the entertainment capital of the world, Las Vegas offers a vibrant experience like no other. Thanksgiving is no different. From nightlife, shopping, and luxury resorts – there's plenty on offer. Now the city may not be suitable for everyone depending on their preference. But if you're tired of spending the holidays doing the same old things, why not switch things up? Consider visiting Las Vegas and remember what happens in Vegas, stays in Vegas.
Other Things to Do for the Thanksgiving Weekend
Stuck for ideas on what to do? Why not try one of the following…
Break at a hotel
What better way to enjoy the long weekend than taking a break at one of the many luxurious hotels? Enjoy their amenities before heading back home.
Football
Thanksgiving and football go hand in hand. Consider getting some tickets booked to go and watch one of the many football games. The atmosphere will draw you in even if you're not into football. Perhaps, you can even arrange a friendly game of flag football between friends and family. It will make the holiday that bit more entertaining!
Nature
Take a break from it all and go and take a nature break. Consider visiting the Rocky Mountain National Park or the Blue Ridge Mountains. You don't have to be an outdoor enthusiast to enjoy the scenic views of the fall foliage.
Shopping Day Trip
Prepare for Black Friday by going on a shopping trip. Even if it's just window shopping, it will make your Thanksgiving Celebration a little more fun. Turkey Day doesn't have to revolve around turkeys!
Bottom Line
When it comes to events like Thanksgiving, it's very easy to get caught in the trap of routine. Every year, you'll do the same old things. However, if you'd like to explore and travel more, why not do so over the holidays?
Why not spend Thanksgiving weekend traveling with the whole family? Not only will it get you into the holiday spirit, but you'll have a great time making memories.
Who said the Thanksgiving holiday has to be spent at home? Instead, you can enjoy Thanksgiving dinner somewhere with scenic views, perhaps with fine dining on the cards.
We hope this article helps to inspire you to try out new Thanksgiving destinations this holiday season.
For more inspiration on cities and towns to visit, check out the rest of our site for more!