St. Patrick's Day is a festive occasion that celebrates the patron saint of Ireland and the rich heritage and culture of the Irish people. Whether you have Irish roots or not, you can join in the fun by wearing green, enjoying some Irish music and food, and attending one of the many parades and events that take place across the United States on March 17th.
But where are the best places to experience the luck of the Irish? In this article, we will rank the top 10 towns for St. Patrick's Day in the USA based on factors such as the size and popularity of their celebrations, Livability rankings, and unique traditions and attractions. From Chicago's green river to Boston's Dropkick Murphys concert, these are the destinations that will make you feel like you're in the Emerald Isle for a day. Read on to find out which town tops our list and why.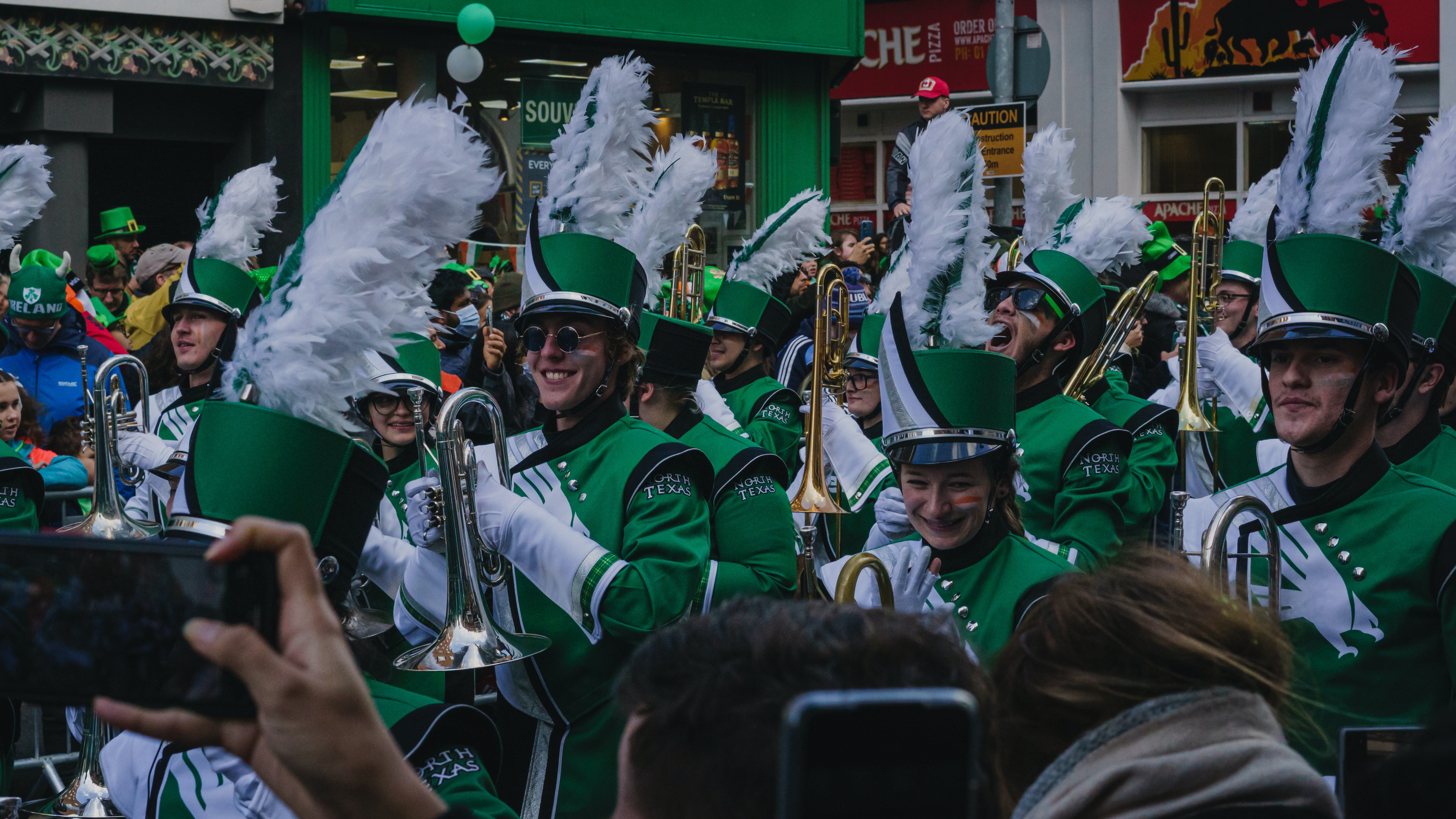 We start our list with New York City, St. Patricks Day is a big deal here. It is home to the largest and oldest St. Patrick's Day Parade around the world, dating back to 1762. It is an incredibly packed-out event, with more than 150,000 marchers and 2 million spectators lining up Fifth Avenue to enjoy the parade.
The parade itself takes place every year on March 17th at 11 AM, starting at 44th Street and ending at 79th Street. It passes by landmarks such as St. Patrick's Cathedral and Central Park.
Besides the parade, there are plenty of other attractions to enjoy in honor of St Patrick's Day. With plenty of Irish pubs to choose from, you can enjoy a pint of Guinness, a shot of whiskey, and some traditional Irish food like corned beef or shepherd's pie. The pubs will usually host live music and entertainment by local Irish bands and dancers to mark the day.
You should consider visiting one of these popular pubs to have a fantastic experience:
Connolly's and The Perfect Pint in Midtown Manhattan
Hartley's in Brooklyn
McSorley's Old Ale House in the East Village
If you're looking for more cultural and less boozy options, you can also check out some of the events and activities that celebrate Irish history and culture in New York City. For example, you can join a walking tour of Hell's Kitchen and learn about the notorious Irish mob that ruled the neighborhood in the past. Or you can visit the New York Irish Center in Queens and enjoy a six-hour program of music, dance, poetry, and comedy by both local and international artists. You can also explore the Irish Hunger Memorial in Battery Park City, a half-acre site that commemorates the Great Famine that killed millions of Irish people in the 19th century.
In terms of Livability, the city scores 66/100, which features average rankings in crime rates and cost of living.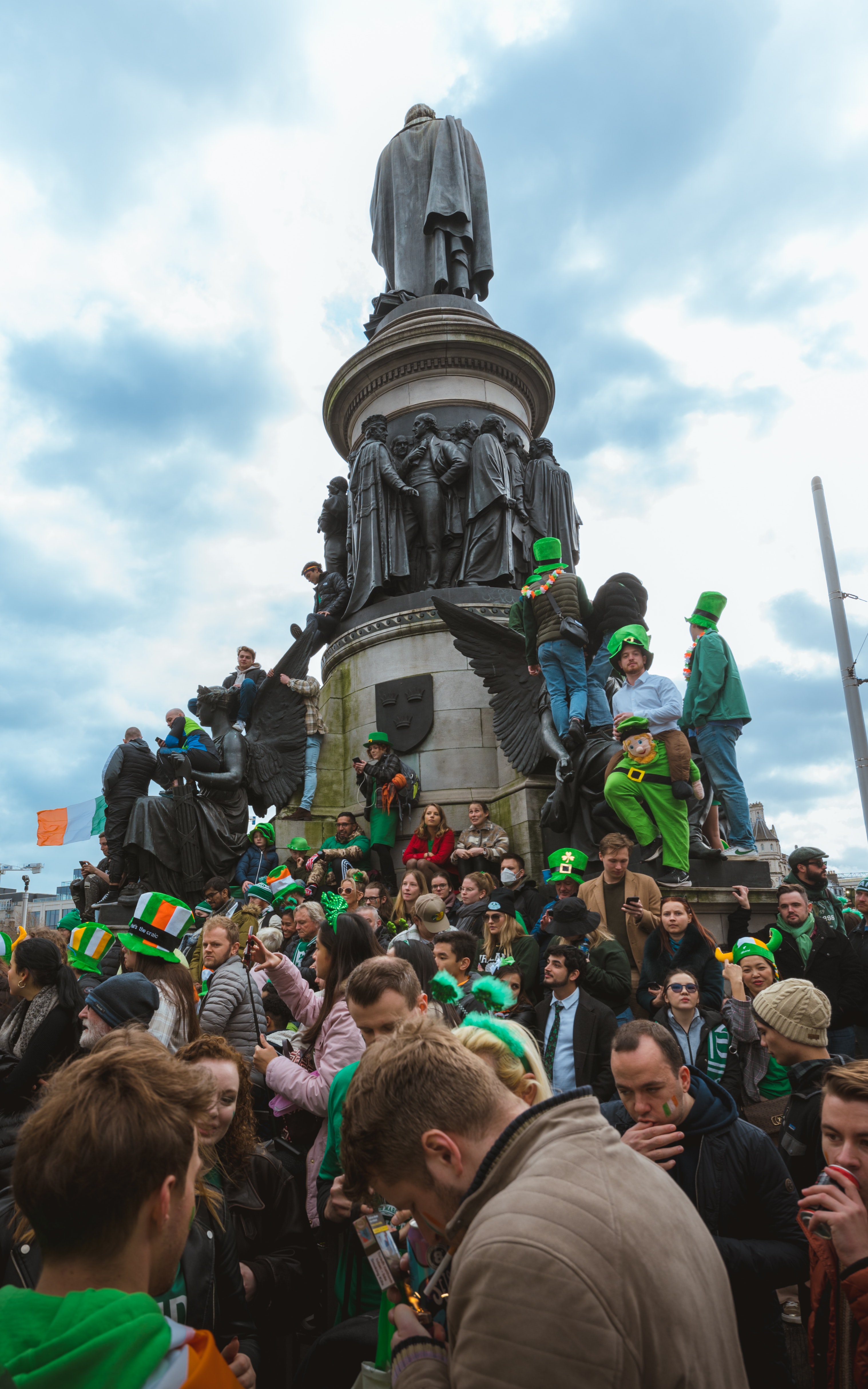 Next on our list, we have Boston, which is home to the highest percentage of the Irish-American population and a long history of Irish influence and culture. As you would expect, the St. Patrick's Day parade in Boston is no small affair, with around 1 million spectators coming out every year, making it the third-largest parade in the world.
The parade itself takes place on a Sunday closest to March 17th, starting at 1 PM on Broadway Station in South Boston and ending at Andrew Square. The spectacle features marching bands, floats, dancers, politicians, veterans, and more,
Besides the parade, the city offers a variety of events and activities that showcase the Irish heritage and spirit. This includes a walking tour of the Irish Heritage Trail to learn about the history and culture of the local Irish-American community. Additionally, there are plenty of Irish Pubs in town that you can visit, such as The Banshee, The Black Rose, or The Burren, which usually hosts live Irish music to enjoy.
In terms of Livability, the city scores 64/100 with a higher-than-average rate affecting the overall score.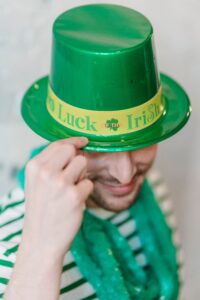 Next up on our list is the Windy City which is home to a large and proud Irish-American community. The biggest St Patrick's Day attraction in Chicago is the dyeing of the Chicago River green. You may have seen images going viral with the suggestion that the river is toxic, but that is not the case. The dyeing is done by a local plumbers union, who use a secret and eco-friendly formula to turn the water into a bright emerald hue which takes place on the Saturday before or on March 17th. The dye lasts for about five hours and attracts thousands of spectators who line up along the riverwalk and bridges to witness the spectacle.
Besides the river dyeing spectacle, the city hosts three parades. The main downtown parade takes place on the same day as the river dyeing and starts at noon at Balbo Drive and Columbus Drive and ends at Monroe Drive. The other two parades take place on the Sunday after or before March 17th (depending on the year) and are held in different neighborhoods: the South Side Irish Parade in Beverly and the Northwest Side Irish Parade in Norwood Park. You can also visit one of the many Irish pubs while you're in town, such as Fado, The Grafton, or Chief O'Neill's.
In terms of Livability, the city scored 67/100, with the highest-rated factor being the low cost of living.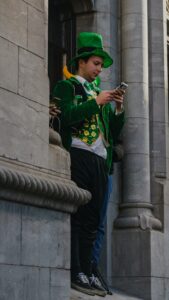 We now take a trip to Philadelphia, which is home to a vibrant and diverse Irish-American community and a long tradition of hosting one of the oldest parades in the country. The parade is held on the Sunday before or on March 17th, which begins at noon on 16th and JFK Boulevard and then ends at 6th and Market Street.
Besides the parade, there are plenty of bars and pubs to visit. Here are some popular options:
Howl at the Moon
Moriarty's
Hard Rock Café
Fado
Tir na nOg
The Plough & The Stars
Additionally, consider visiting the Commodore John Barry Arts & Cultural Center (also known as The Irish Center) in Mount Airy to get a feel of the festivities.
In terms of Livability, the city scores 66/100, with the low cost of living being a high-rated factor.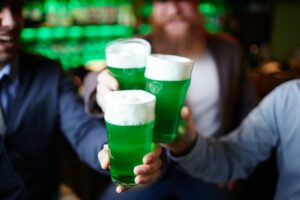 The next best place to celebrate St Patrick's Day is Savannah. The highly regarded parade draws one million spectators annually. It starts in the morning at Gwinnett Street and Abercorn Street and ends at Harris Street. But there's more to enjoy than the parade alone. Join a river cruise for views and music, or visit Irish pubs like O'Connell's Irish Pub or Six Pence Pub for drinks, live music, and traditional Irish food. Additionally, to immerse yourself in culture – visit the Celtic Cross Monument in Emmet Park, or attend the three-day Savannah Irish Festival.
In terms of Livability, the city scores 76/100, which is actually an impressive score as it includes a low cost of living with a low crime rate.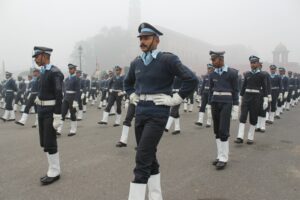 Next up, we head to San Francisco, which offers plenty of St. Patrick's Day events to enjoy. The annual parade takes place on 3rd and Market streets and ends at the Civic Center Plaza. The date varies from year to year; however, it attracts over 100,000 spectators without fail.
Other festivities include Pub Crawls on Polk Street and the St Paddy's Day Block Party. With so much to do, you won't be short of things to do!
In terms of Livability, the city scores 51/100, which is quite low; however, that is due to the high cost of living and a higher-than-average crime rate.
Next up, we have the city of Atlanta. The city sure knows how to be fun, and St Patrick's Day is no different. From parades to festivals and plenty of food and drink – Atlanta is a fantastic place to be. The St Patrick's Day parade begins in Midtown at the Arts Center and heads to Cypress Street, which usually has hundreds of thousands of spectators.
Additionally, visit the Shamrock Fest along with a Pub Crawl in Midtown Atlanta for plenty of music, food, and drink. You may also consider visiting pubs such as Reformation Brewing, Wild Leap, Red Hare Brewing, Eventide Brewing, and Fire Maker Brewing for more Paddy's Day fun.
In terms of Livability, the city scores 64/100, with the best-rated factor being the low cost of living.
Special Mentions
If you're looking for some other cities to celebrate St Patrick's Day, here are some of our recommendations: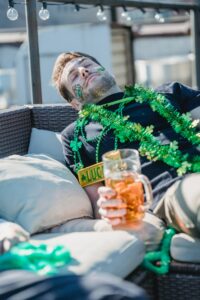 This city knows how to throw a party, and St Patrick's Day is no exception. You can drink green beer at various bars and breweries, sample Irish whiskeys at The Americano, and drink your way through the French Quarter. If you're looking for a place to enjoy a St. Patrick's Day celebration, then New Orleans is a great choice.
Livability Rating: 59/100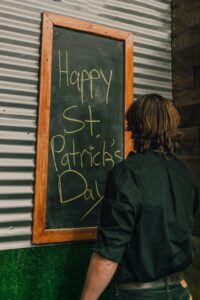 The Alamo City turns green for St Patrick's Day, literally. You can witness the dyeing of the San Antonio River into a bright emerald hue, enjoy live music and Irish food at the Arneson River Theatre, join the Murphy's St Patrick's Day Parade and Festival, and visit some of the best Irish pubs in town.
Livability Rating: 68/100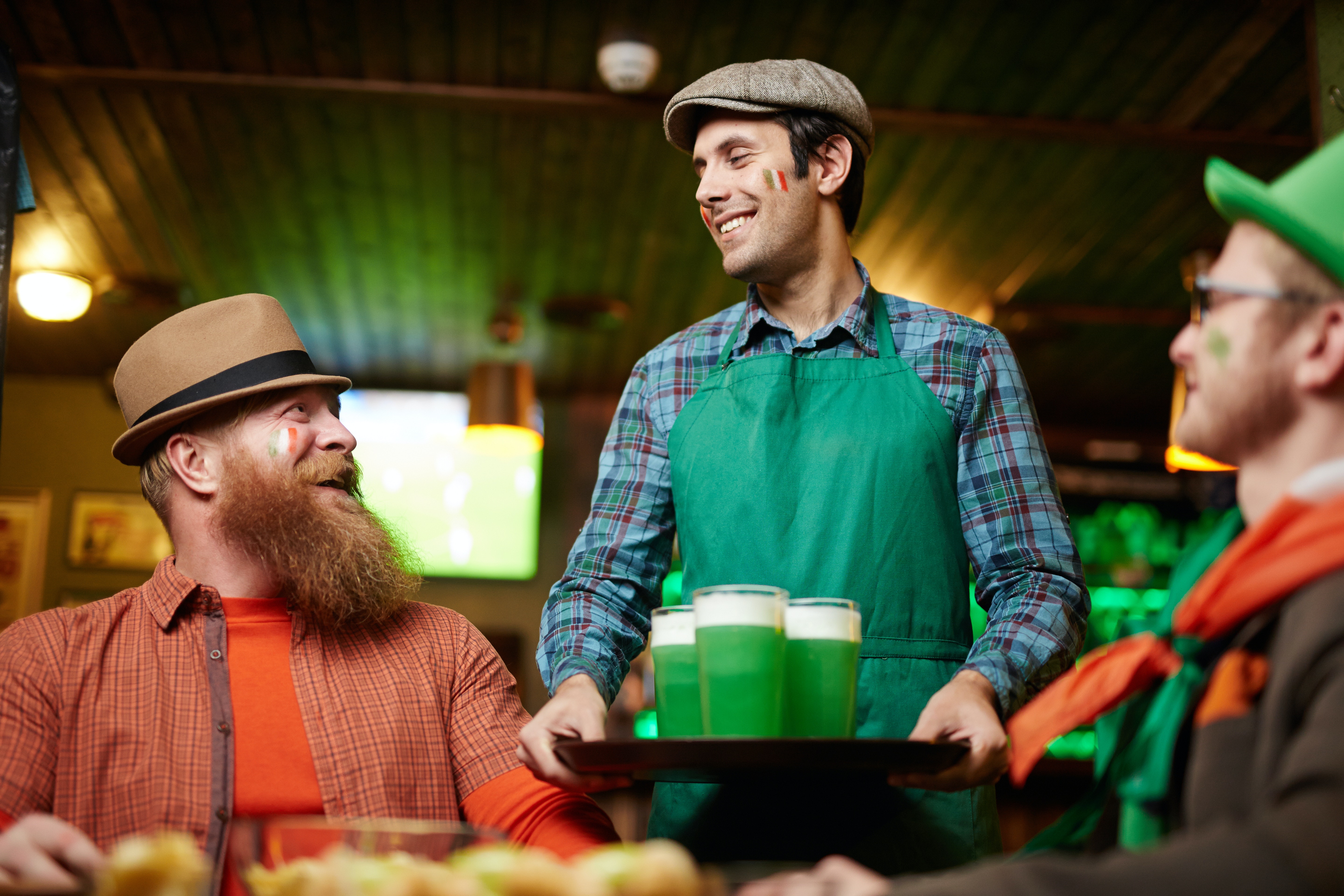 This small town in Wisconsin holds a great deal of importance for St Patrick's Day traditions. Every year, it changes its name to New Dublin for a week of festivities that include an Irish car parade, a leprechaun hunt, and a Grand Parade.
Livability Rating 76/100
This city is another fantastic place to enjoy St. Patrick's Day celebrations. The city is packed with rich Irish heritage, with many residents the descendants of Irish immigrants. As a result, Kansas City holds one of the largest St. Patrick's Day parades, with over 100,000 attendees gathering each year. The parade features plenty of Irish music performances, Irish dancers, and floats.
Livability Rating: 82/100
Final Thoughts
St Patrick's Day is a wonderful opportunity to celebrate Irish culture and heritage, as well as to have fun with your friends and family. Whether you choose to visit one of the best cities for St Patrick's Day, such as New York or Boston, or you opt for a more unique destination, such as Savannah or New London, you'll find plenty of ways to have a fantastic time.
Happy St Patrick's Day!
For more inspiration on cities and towns to visit, be sure to check out the rest of our site for more!