Oktoberfest is around the corner, why not celebrate somewhere different?
The US has many towns and cities with a rich German heritage providing an authentic location to celebrate Oktoberfest. So grab your lederhosen and get ready for a beer-fueled adventure.
In this article, we will explore the best towns for Oktoberfest in the United States. We will discuss the history of Oktoberfest, the different types of Oktoberfest celebrations, and the best towns to visit for a truly authentic experience. So whether you're looking for a big-city celebration or a small-town festival, we have you covered.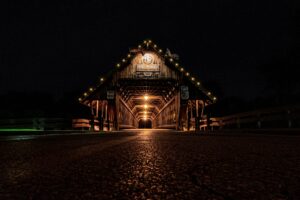 We start our journey with the small town of Frankenmuth, located in the Saginaw Valley. Founded in 1845, it is known for its German heritage and hosts many festivals and events, such as Oktoberfest, the Bavarian Festival, and Zehnder's SnowFest.
It is a popular tourist destination and is especially busy during summer. However, in Frankenmuth, Oktoberfest is another well-attended event which is celebrated authentically in this city. Not only can you enjoy German Beer, but you can also enjoy a number of restaurants that serve traditional German food, such as bratwurst, schnitzel, and sauerkraut.
If you are looking for a place to experience German culture and enjoy Oktoberfest, Frankenmuth is the perfect destination for you.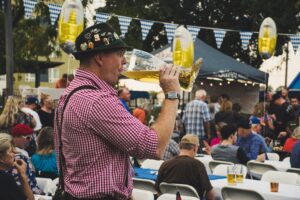 Next up, another city was founded in 1854 by German immigrants. The city was even named after the Ulm in Germany. As a result, the city is now home to plenty of German heritage and culture. From the New Ulm Brewery, which specializes in German Beer, to the annual Oktoberfest event, there's plenty to do and see here.
During Oktoberfest, head to the downtown area of New Ulm and enjoy the traditional tents and pavilions that are set up for the occasion. Enjoy traditional German food while enjoying live music and dances.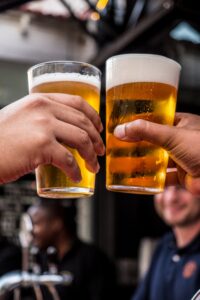 Next up, we have the city of La Crosse. While originally founded by French immigrants, the city is home to the annual La Crosse Oktoberfest event. It is another one of the longest-running events in the country, making it a must-visit. In fact, it's such a big deal that in 2022, the event brought in an additional $26 million in revenue to the local area.
From parades to traditional music and, of course, plenty of Beer – the event is an extremely busy one, that's for sure.
VIP Tickets are already on sale with tickets starting from $100, so be sure to book in advance.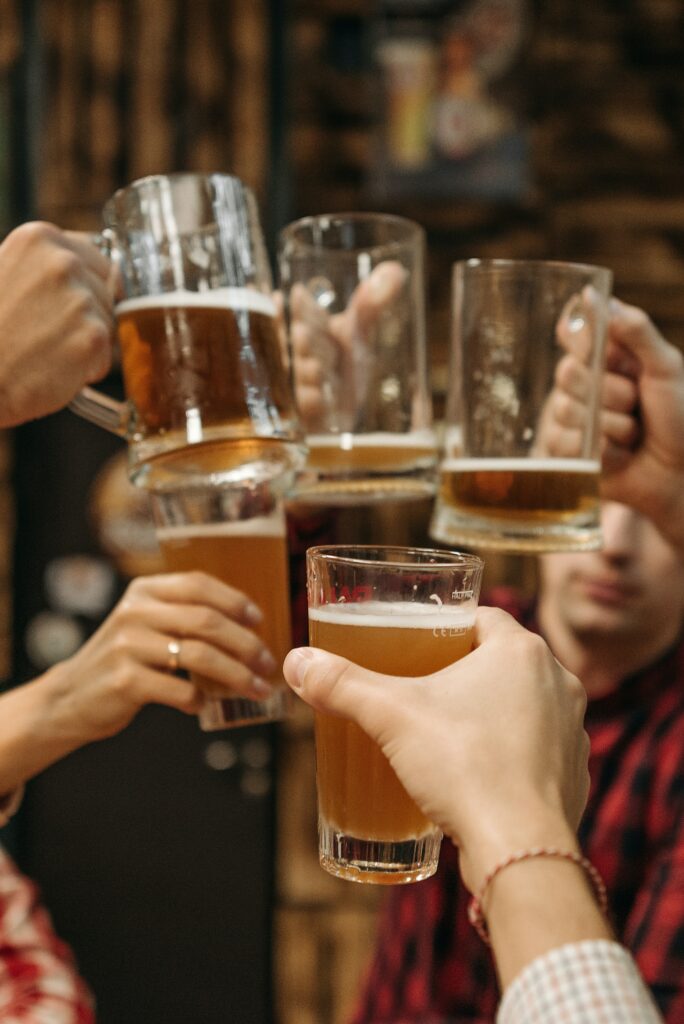 Our next city is none other than Cincinnati. It is a unique city with a large and diverse population. The city is especially well-known for its Oktoberfest event, aptly named Oktoberfest Zinzinnati. As a free event, it is jam-packed with entertainment options perfect for all the family. There's also plenty of traditional German food available to enjoy.
Celebrating Oktoberfest in Cincinnati would be a fantastic option, as there's so much else to do. Enjoy museums, food, and even walks along the Ohio River to truly appreciate this city.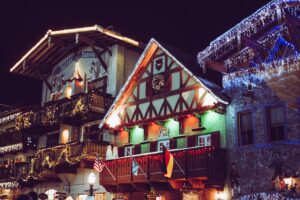 Next, we have a truly authentic Bavarian-themed village in the Cascade Mountains. The charming atmosphere of this town draws in thousands of tourists yearly, and Oktoberfest is no different.
From authentic traditional music performers flown in from Germany and Austria to Beer Gardens and even a Ferris wheel, there's plenty on offer for all the family. Tickets go on sale on July 1st, so be sure to book in advance.
Besides Oktoberfest, be sure to check out other German-themed attractions, including the Leavenworth Nutcracker Museum, the Leavenworth Bier Haus, and the Leavenworth Bavarian Chocolate Haus.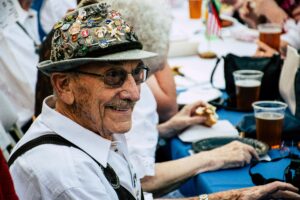 Another city with a rich German heritage is Fredericksburg; it was even named after Prince Frederick of Prussia. Now home to multiple breweries producing a range of German Beer, it is a perfect location to celebrate Oktoberfest. Having hosted the event for over 40 years, they know what they're doing. It is also one of the only German towns in Texas, so for a unique experience, there's no need to go anywhere else.
Oktoberfest takes place at Marktplatz in downtown Fredericksburg on the first weekend of October. Besides Oktoberfest, this city has plenty more to do and see.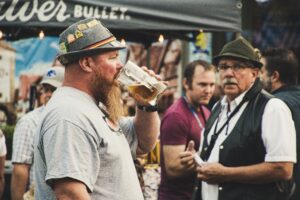 Next up, we have the city of Tulsa, the second largest city in Oklahoma – there's plenty happening here! Oktoberfest is no different; in fact, the city has been hosting the event for almost 45 years.
The event takes place at the River West Festival Park and has many attractions and amenities. From plenty of craft beers to taste to the chicken dance. There's plenty going on!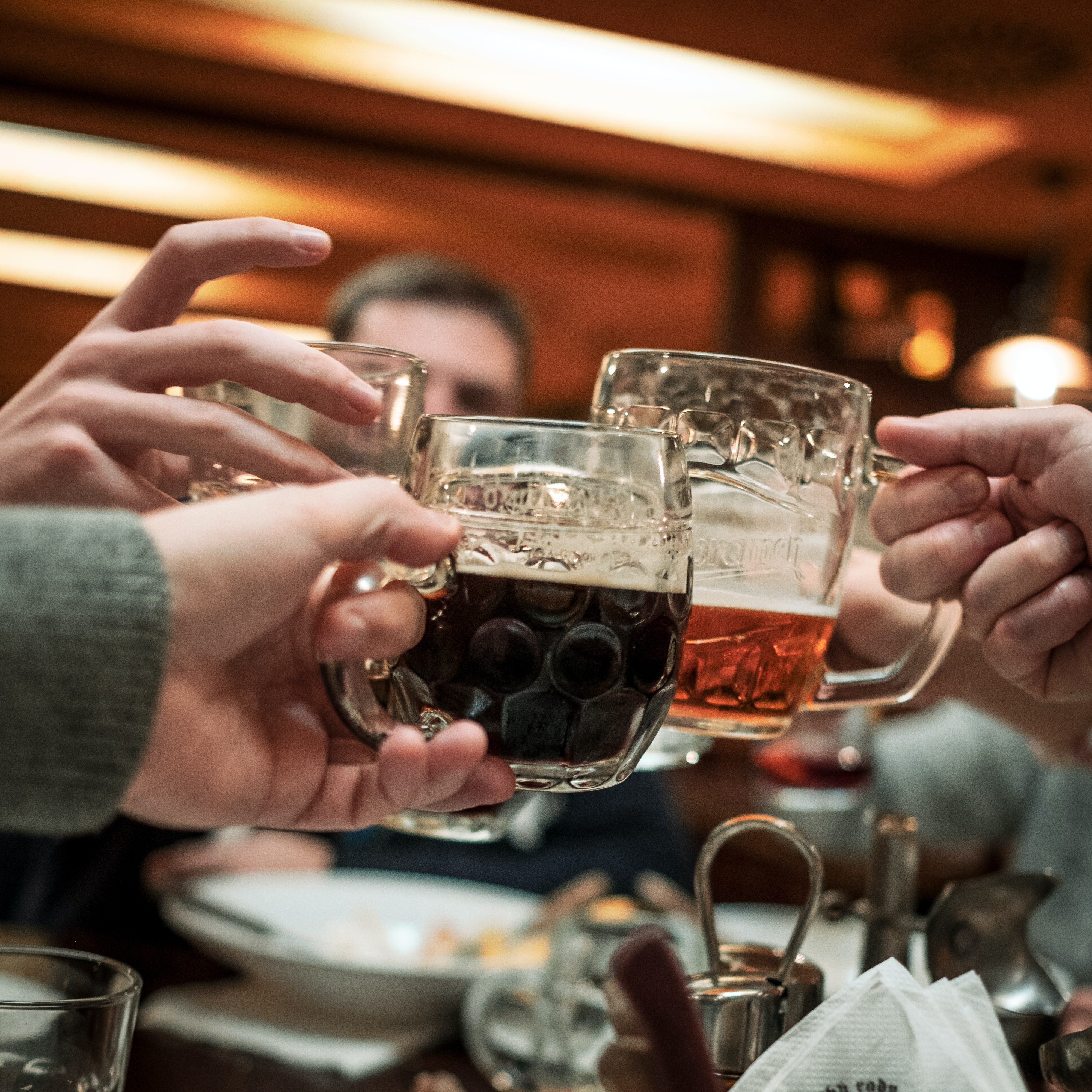 Helen is a particularly unique town that features Bavarian architecture that is actually mandated by zoning laws. As a result, every building will feature some form of German inspiration, making it a charming town. Due to this, Helen has become quite a tourist attraction and offers plenty of things to do.
Make sure you visit The Heidelberg, where you can enjoy authentic Bavarian delicacies and drink Beer while taking in the amazing scenic views.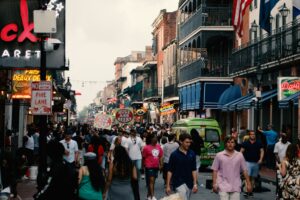 Our final best town for Oktoberfest is the city of New Orleans but specifically, the suburb of Metairie, which hosts the event. The local area is home to a diverse community, with a population that is made up of people from all over the world, making it a fantastic place to enjoy Oktoberfest. New Orleans as a city is home to many different events and festivals throughout the year, and when it comes to this one, it's no different.
History of Oktoberfest Celebrations
The first Oktoberfest celebration was held in 1810 to celebrate the marriage of Crown Prince Ludwig of Bavaria to Princess Therese of Saxony-Hildburghausen. The festival was originally a one-day event, but it quickly grew in popularity and became an annual event.
Oktoberfest's popularity in the United States stems from the US being home to a number of German-Americans who have preserved their traditions, allowing them to showcase their heritage, customs, and cuisine.
Additionally, it provides a unique opportunity to experience a taste of German culture without having to travel abroad, at the same time bringing a sense of adventure and novelty to local communities, allowing individuals to immerse themselves in the festive spirit.
Oktoberfest is typically held during September, despite its name. The festival traditionally begins in late September and lasts for about two weeks, culminating in the first weekend of October. Most events are usually held on the last weekend of September or the first weekend of October, although dates can vary., 
Bottom Line
The United States offers diverse towns and cities that can provide a traditional Oktoberfest celebration without even leaving the country. No matter where you are, you'll be able to find Oktoberfest Beer and enjoy some traditional German foods.
Who needs to travel to Munich when you can have a great experience at home?
Keep in mind that this list hasn't covered every possible city that celebrates Oktoberfest. No doubt we've missed out on some events that deserve a mention. For example, the Beer Stein Race that is held at the Woosterfest. Or perhaps, the town of Stowe, where the Trapp Family Lodge offers a luxury mountain retreat with plenty of German beers available. We have also excluded Alpine Village as it is due to close, but no doubt you should still be able to find more beer tents in Torrance.
We hope this list will be able to help you enjoy one of the best Oktoberfest celebrations possible!
For more inspiration on cities and towns to visit, be sure to check out the rest of our site for more!