New Year's Eve is one of the most popular celebrations worldwide, and the United States is no exception. Millions of people across the country flock to major cities to ring in the new year with fireworks, live music, and other festivities. However, picking the best location to enjoy New Year's Day is equally important. In this article, we will explore the top ten towns and cities for both New Year's Eve and New Year's Day celebrations in the United States.
Las Vegas, Nevada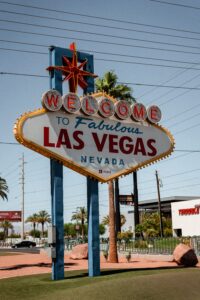 We begin the list with arguably one of the most popular places people think of when it comes to New Year's. From spectacular parties to an equally spectacular fireworks show, Las Vegas has lots to do and enjoy. If you're asking yourself whether it's worth going to Las Vegas for New Year's – it's a must! The entire city will be packed with an atmosphere like no other. The main Las Vegas Strip is usually closed, which results in it becoming a giant street party. The New Year's Eve celebrations can often last all night long in some locations.
Granted, you may enjoy yourself so much that New Year's Day may end up feeling like a blur. However, you're guaranteed to have a memorable New Year's Eve, that's for sure. Just be sure not to have a Hangover-esque time!
Atlanta, Georgia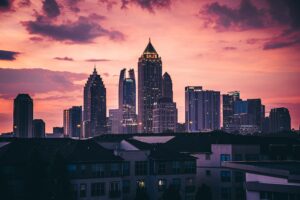 Next up, we have Atlanta. It's a vibrant city perfect for New Year's Eve and the following New Year's Day celebrations. Consider ringing in the new year with The Peach Drop and join thousands of others in enjoying the live entertainment. Additionally, if you're into football, visit the Chick-fil-A Peach Bowl and enjoy some college football witnessing some of the best up-and-coming sports stars.
You'll have plenty to do and see in this city, so for your New Years celebrations, you'll be sorted.
San Francisco, California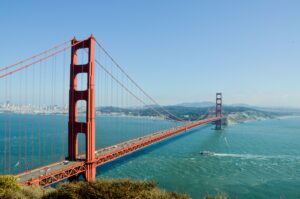 Next up, San Francisco. From bar crawls, parties, and fireworks over the bay – there's so much to experience and enjoy over New Years. You'll be stuck for choice, that's for sure. However, San Francisco is a must-visit for a New Years celebration. On New Year's Day, you'll be able to tour the city – if you're able to!
New York, United States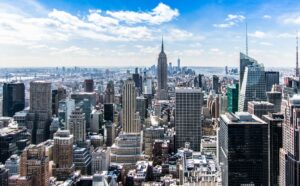 Which New Year's Eve/Day list would be complete without New York? Millions of people flock to the Big Apple on a normal day, yet on New Years, the entire world is watching! The Times Square Ball Drop is the hottest attraction, while parties rage all around the city. Be sure to catch the dazzling fireworks light up the sky; it's a truly magnificent experience. Again, on New Year's Day, you'll still have plenty of places to go and see – making it a perfect holiday destination.
Honolulu, Hawaii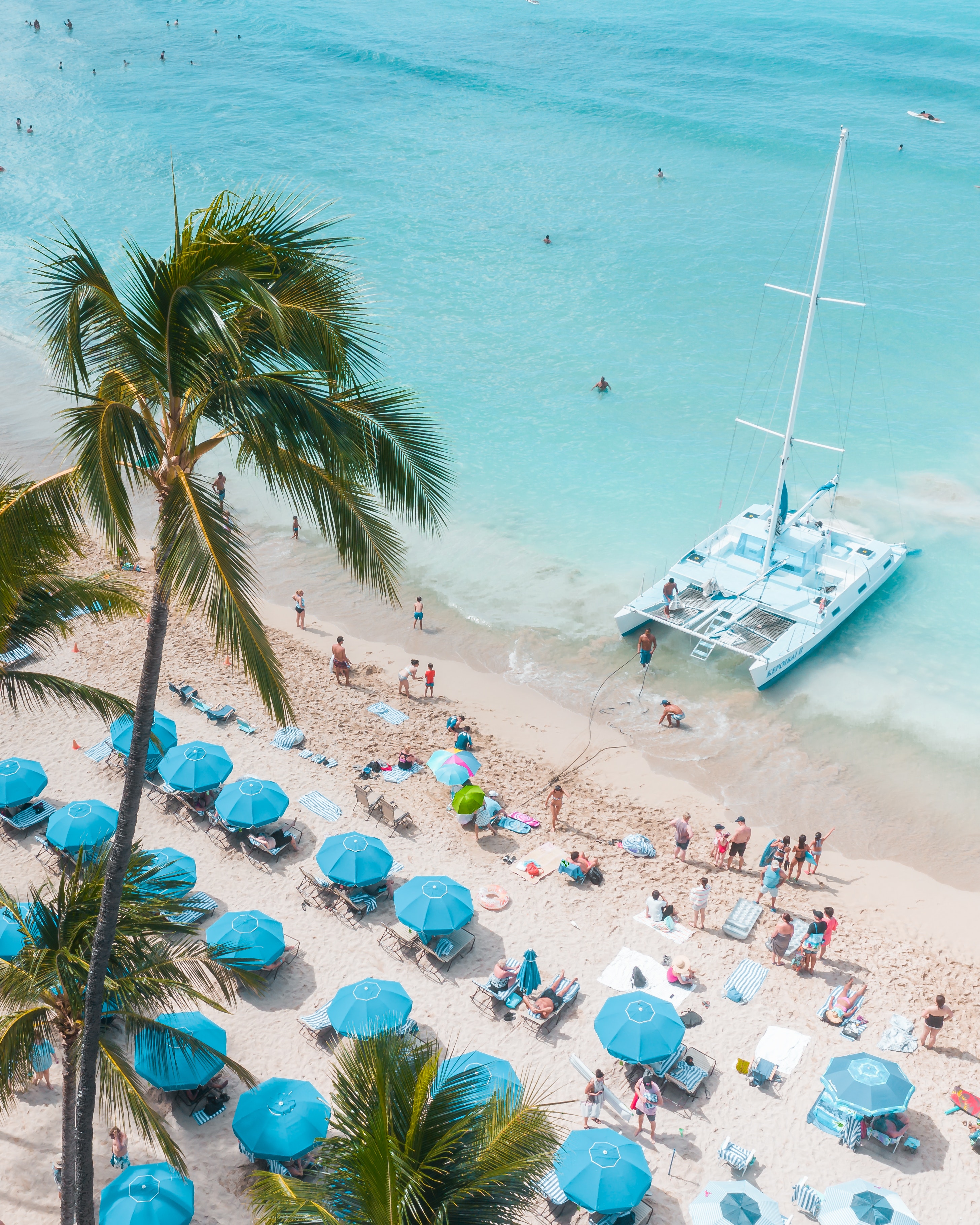 If you're looking for a destination away from the mainland, Hawaii and especially Honolulu, would be the perfect one. Witness the stunning fireworks display on the beach; it'll be an experience like no other. Then, on New Year's Day, you can go back to relaxing and enjoying the rest of the holidays. It will definitely be a holiday celebration you'll remember for years to come.
San Antonio, Texas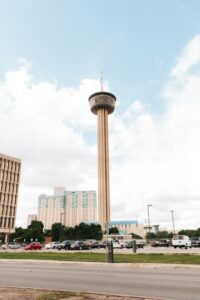 Next up, we go to Texas for the New Year's celebrations in San Antonio. Thousands of partygoers gather in San Antonio yearly to bring in the New Year. As a result, the city caters to them through parties, events, and fireworks displays. You'll be spoilt for choice with where to spend the last few moments on New Years Eve, so be sure to do some research in advance.
Nashville, Tennessee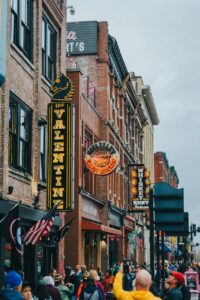 The next suggestion for New Years Eve celebrations is Nashville. It's not just the place to go for great food, although you can do that too. However, with parties, fireworks, and live music – there's plenty on. Be sure to check out Nashville's Big Bash featuring the signature midnight Music Note Drop to have a unique experience. It's essentially a dance party, so you'll have to make sure you've got the energy.
Los Angeles, California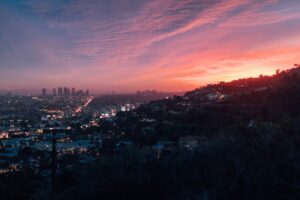 If you're looking for glitz and glamor, then the NYE celebrations in LA are where it's at. Again, you'll be spoilt for choice with so many events on offer, and they're all set in stunning locations. From rooftop bars to street parties, you're guaranteed to have a great time. It may be worth getting tickets or securing an invite for a New Year's Eve party to ensure you have something exclusive booked. Then, for New Year's Day, you can spend the time enjoying the luxury amenities the city has to offer.
Denver, Colorado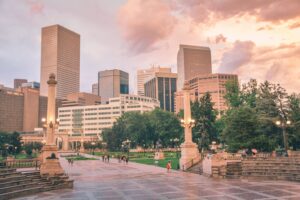 From cocktail parties and bar crawls to fireworks – Denver is another city that caters to all. On New Year's Eve, you'll be spoilt for choice, and your itinerary may have to be flexible. With so many New Year's Eve parties to choose from, you'll have to be organized! However, you'll be able to join thousands of others in ringing in the New Year in a great city. On New Year's Day, you'll be able to spend the time enjoying what else the city has to offer.
Atlantic City, New Jersey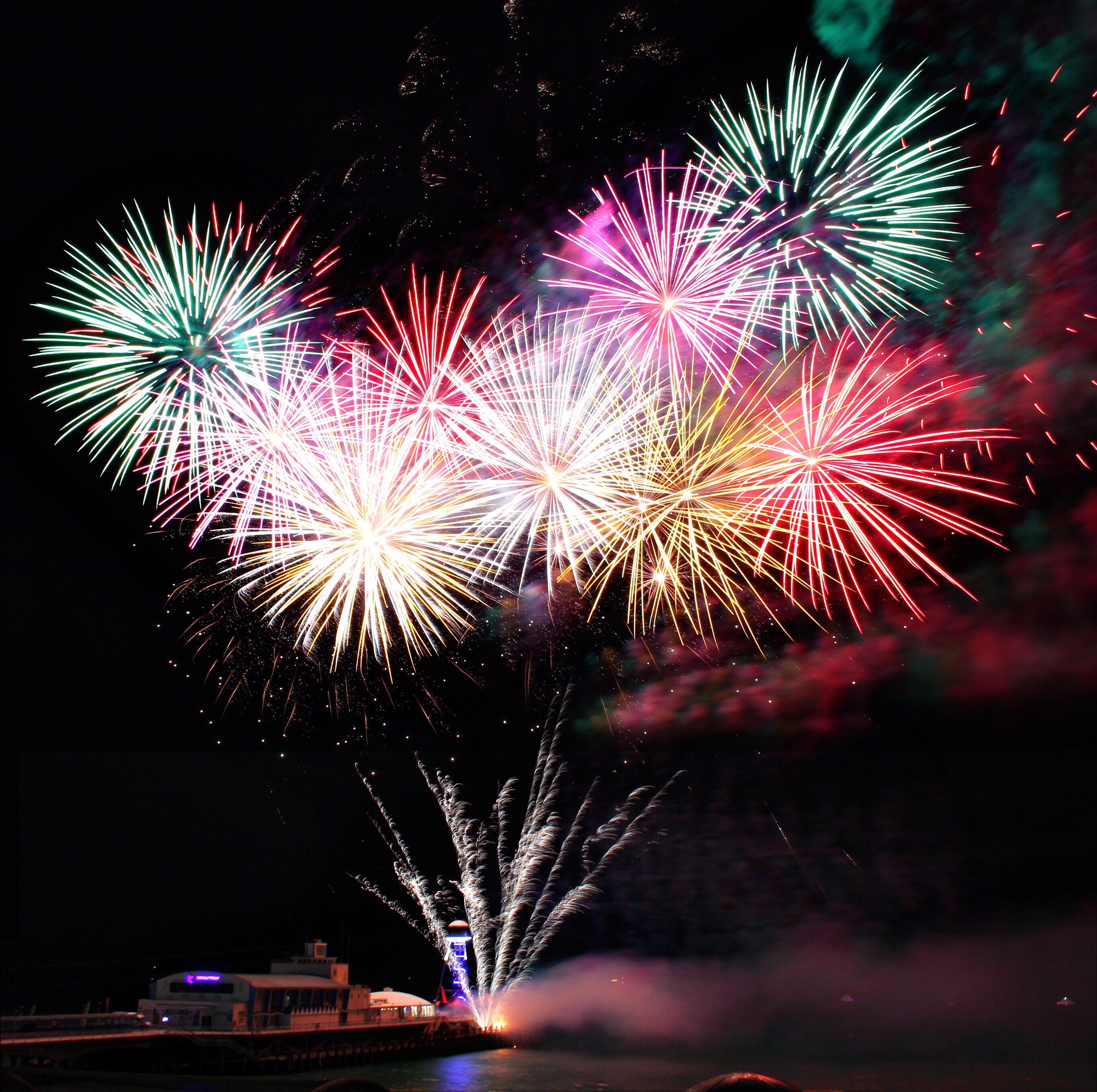 If you're looking to escape New York for New Years and still want to have fun, then Atlantic City is the one. With plenty of casinos, bars, and music events – you'll have plenty on offer. Granted, it'll be busy, but nowhere near as busy as other major cities on this list. There are plenty of glitzy hotels that you can choose to stay at and later enjoy New Year's Day too.
Where do you celebrate New Year's Day?
Many people choose to celebrate New Year's Day by relaxing. Due to the partying from the night before, many will wake up late but will want to be somewhere enjoyable. Choosing a nice hotel can be a great shout. For those who enjoy a quieter New Year, staying in a location that allows for exploration of the area during New Year's Day can also be a great option.
What city has the best new year's celebration?
The best New Year's eve celebration is in New York. This is because the atmosphere of all the residents and visitors combined is like no other. It will likely be a memory that will be cherished for a long time.
Where to go in NJ for new year's?
If you're staying in New Jersey, Atlantic City is the place to be. If you'd like a similar experience to what somewhere like Las Vegas or NYC would offer, then choosing Atlantic City would provide you with that.
Where to go on New Year's Day NYC?
Most museums will be open on New Year's Day, although the Met remains closed. However, most of the city will also be operating as normal, so you'll be able to visit all the major attractions. It is likely to get busier later in the day as there'll be many people still in the city,
Final Thoughts
Whether you want to watch the Times Square ball drop in New York City or party at one of the many casinos in Las Vegas, there is something for everyone. No matter where you choose, make sure to arrive early to get the best view of the New Year's Eve fireworks and other festivities. Additionally, be sure to book early to avoid disappointment, as many hotels and events may be at full capacity well in advance.