Mardi Gras is a festive celebration steeped in history and culture, and its significance and perception vary throughout the United States of America. Nevertheless, one fact remains true: celebrating the day is an experience like no other.
The experience also differs from location to location, so it's crucial to find a town that truly goes all out to make the most of the day. That's where we come in. We have compiled a list of the best towns for Mardi Gras festivities, including well-known destinations and lesser-known gems you should consider.
Criteria for Selecting the Best Towns for Mardi Gras
To ensure our list of Mardi Gras destinations is unbiased and accurate, we used three main factors to decide which cities to include:
Festivities
As you're likely aware, Mardi Gras is a celebration that revolves around elaborate parades, costumes, music, and food. These are incredibly important factors that can make or break your festivities. Therefore, we only include towns and cities that have noteworthy parades and events you can attend. We're always looking to keep this list updated, so if you feel we've missed any, please don't hesitate to get in touch!
Livability Ratings
Here at Citytistics, we have access to a wide range of data that we use to produce Livability ratings, which we like to incorporate into our content. Therefore, we've included this rating in our list. In addition, we used factors such as cost of living and crime rates that may help you decide where to celebrate the day.
Cultural Significance
To highlight the differences in how Mardi Gras is celebrated, we've included a range of towns and cities on this list. So, if you're unfamiliar with how and why Mardi Gras differs, or perhaps you're new to the US and need a brief overview, here it is:
Mardi Gras is a celebration with origins in Europe but was brought to the United States in the 17th century. It is an event mainly associated with the Christian season of Lent and is also known as "Fat Tuesday" due to the feasting that would take place. Some people may also recognize the day as "Shrove Tuesday." This is because the day falls immediately before Ash Wednesday.
The day also has cultural significance in cities like New Orleans, where it is used to honor the history and culture of the city, especially for the African-American community, who recognize the efforts of the Indigenous people in standing against slavery.
The Mardi Gras Cities
Let's get started with our list of the best towns for Mardi Gras festivities. We've compiled a list of the top cities to visit, each with its unique blend of history, culture, and livability factors.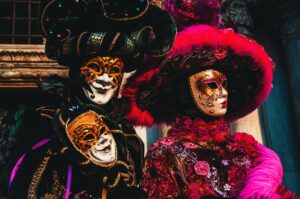 We start with the city of New Orleans, which is the most popular destination for Mardi Gras celebrations in the United States. The city has been hosting Mardi Gras celebrations since 1837, so it knows how to throw a Mardi Gras parade like no other. As mentioned earlier, the event's historical significance further ensures that it is taken seriously. Through elaborate parades, colorful costumes, and lively music, the city turns up for Mardi Gras. The famous mardi gras parade occurs on Bourbon Street and Canal Street, attracting many visitors. It is also the largest mardi gras celebration in the United States. Be sure to consider factors such as parking and hotels before attending.
In terms of livability rankings, the city scored 59/100, which is relatively low. Factors such as crime are pretty high in the city, which unfortunately affects the overall ranking.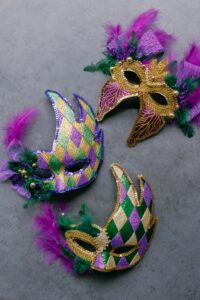 Next up is the city of Mobile. Mardi Gras is taken exceptionally seriously here for a very good reason. Arguably, The city has picked up the moniker "The birthplace of Mardi Gras" in the United States, which signifies the historical context of the event.
Mobile is home to the oldest mardi gras celebration, and the city has been hosting celebrations since 1703, and it's known for its traditional parades, colorful costumes, and unique Moon Pie tradition. The festivities are not reserved for one day either; there are multiple parades on different dates throughout the mardi gras season, but they all take place in Downtown Mobile. However, the main parade takes place on Fat Tuesday.
In terms of livability rankings, the city scored 62/100. While crime rates are quite high in the city, it scores exceptionally well for the low cost of living.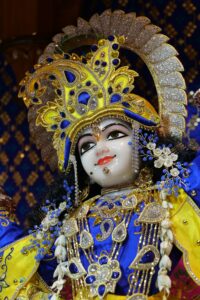 If you're looking for a spectacular Mardi Gras celebration in the Midwest, look no further than St. Louis. This vibrant city has a rich history of honoring the festive occasion, dating back to 1699. Today, it hosts one of the country's largest and oldest Mardi Gras parades, the bud light grand parade. You can expect to see over 100 dazzling floats, catch millions of colorful beads, and join hundreds of thousands of revelers on the streets, making it one of the largest mardi gras celebrations in the United States. But that's not all. St. Louis also offers a variety of other events to spice up your Mardi Gras experience, such as the Taste of Soulard food festival, the Beggin' Pet Parade, and the Cajun Cook-Off.
St. Louis is not only a great place to celebrate Mardi Gras but also to live. The city scored 77/100 on the Livability Rankings, thanks to its low crime rates and affordable cost of living.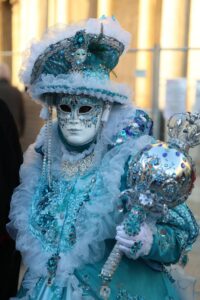 Galveston is another city that has been celebrating Mardi Gras for over a century. In fact, the first-ever Mardi Gras celebration in Galveston was held in 1867. The city is also home to 32 miles of beaches which makes for an incredible location to celebrate Mardi Gras. While the main parades take place on The Strand, plenty of mardi gras parties are held on the beach and even a Mardi Gras Ball that you can attend.
The city scores quite well for Livability, with an overall ranking of 68/100. Again, with a low cost of living propping up the score.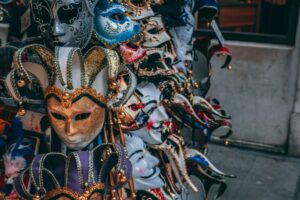 Moving on to another city in Louisiana, we have Lafayette, which is known for its rich and diverse culture reflecting the Cajun and Creole heritage of the region.
The city offers several parades and events that showcase this heritage, this includes:
The Krewe de Canailles Walking Parade – encourages creativity and sustainability.
The Courir de Mardi Gras – An old-fashioned Mardi Gras run where masked men collect ingredients for a communal gumbo on horseback.
Le Festival de Mardi Gras à Lafayette – A five-day festival featuring carnival rides, live music, food vendors, and parades that roll through the festival grounds.
In terms of Livability Rankings, the city scores a respectable 72/100, with the low cost of living being its best-rated factor.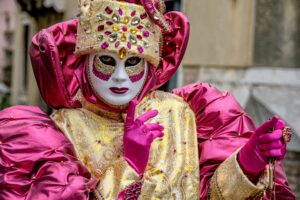 Who says you need to go to New Orleans to have a blast on Mardi Gras? San Diego is a fantastic alternative that will surprise you with its lively and colorful celebration. The Gaslamp Quarter Mardi Gras is the highlight of the season, featuring live music, dazzling parades, and mouthwatering Cajun and Creole cuisine. Plus, you can enjoy the sunny and warm weather of San Diego, which is perfect for outdoor fun.
In terms of Livability, the city scored 63/100. The city has crime rates that are around the national average, as well as a reasonable cost of living. This makes it a balanced and attractive option for residents and visitors.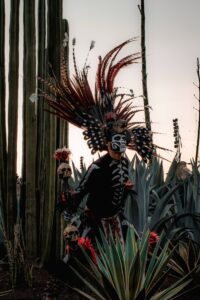 Our next suggested city to celebrate Mardi Gras is Orlando, which has hosted its own version of the event for over 25 years. Although it may not be the first city that comes to mind, it's definitely worth a visit. The Mardi Gras event is held at the Universal Orlando Resort, and features live concerts and colorful parades. The event runs for several weeks, typically from early February to late March, and is perfect for families due to its location and amenities offering something for every member of the family.
In terms of Livability, the city scores a modest 64/100. However, visiting Universal Orlando Resort should be a pretty safe and secure environment, despite the higher-than-average crime rate in the area.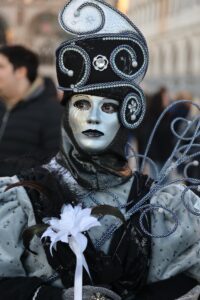 Next up is the small town of Lake Charles, located in Southwest Louisiana. It is home to the famous Krewe of Krewes Parade, one of the largest Mardi Gras parades in the state. The town has a strong history of Mardi Gras parades, with the first recorded celebration held in 1882. Besides the Krewe of Krewes Parade, visitors can attend other events such as the Taste of the Town food festival, the Children's Day Parade, and the Royal Gala.
In terms of Livability Rankings, the town scores 74/100, which is one of the highest on this list, with the low cost of living being the highest-rated factor.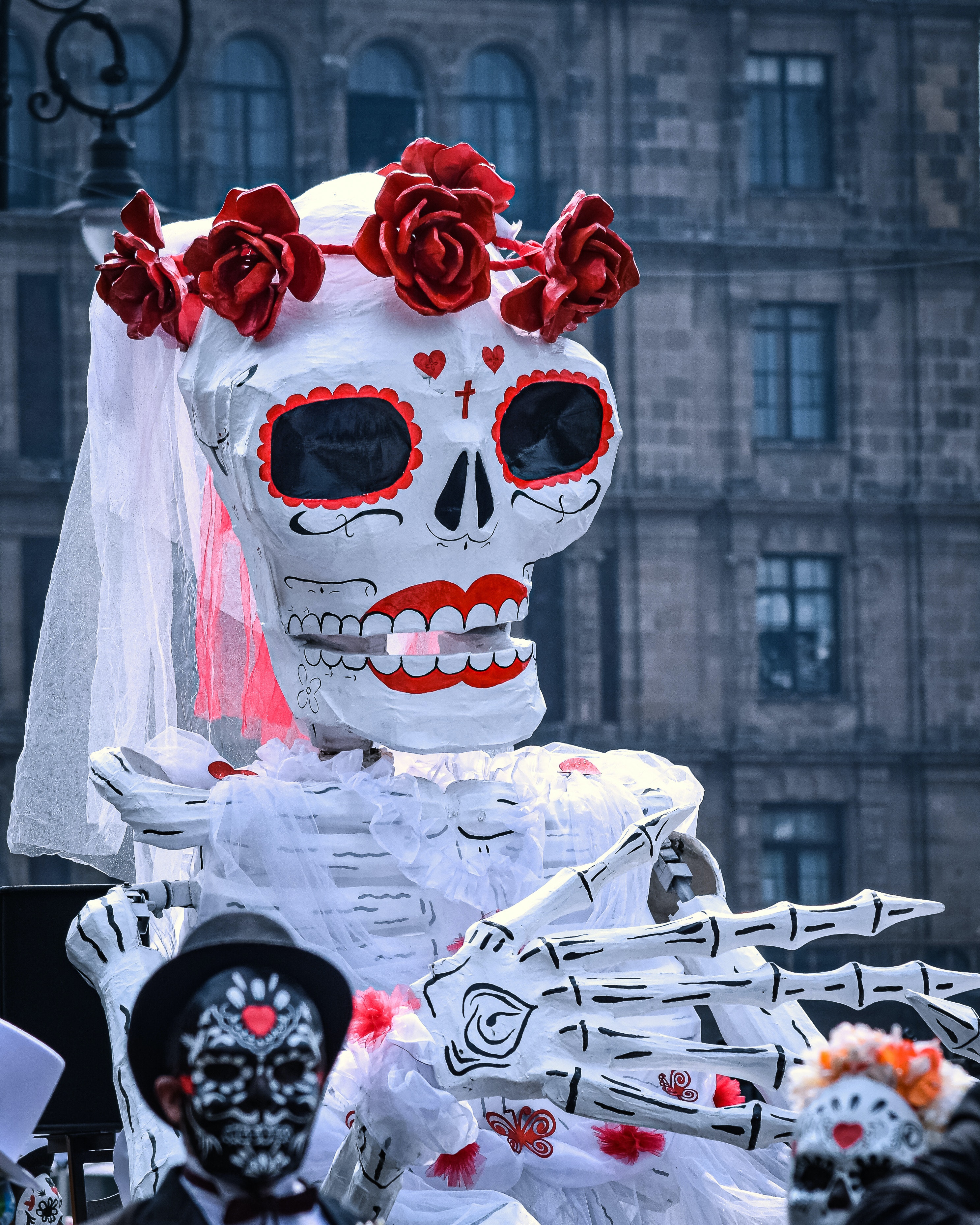 Next up, the small coastal town of Biloxi makes it onto our list. The town is the only feature from Mississippi but for a great reason. The Mardi Gras festivities held in the town are some of the best in the entire region. Besides the main event, which includes parades, costumes, and music, there are plenty of others to experience. They include the Gulf Coast Carnival Association's King and Queen's Ball, the Krewe of Neptune Parade, and the Biloxi Shrimp and Oyster Festival.
In terms of Livability, the city scores 67/100, with the low cost of living being the highest-rated factor.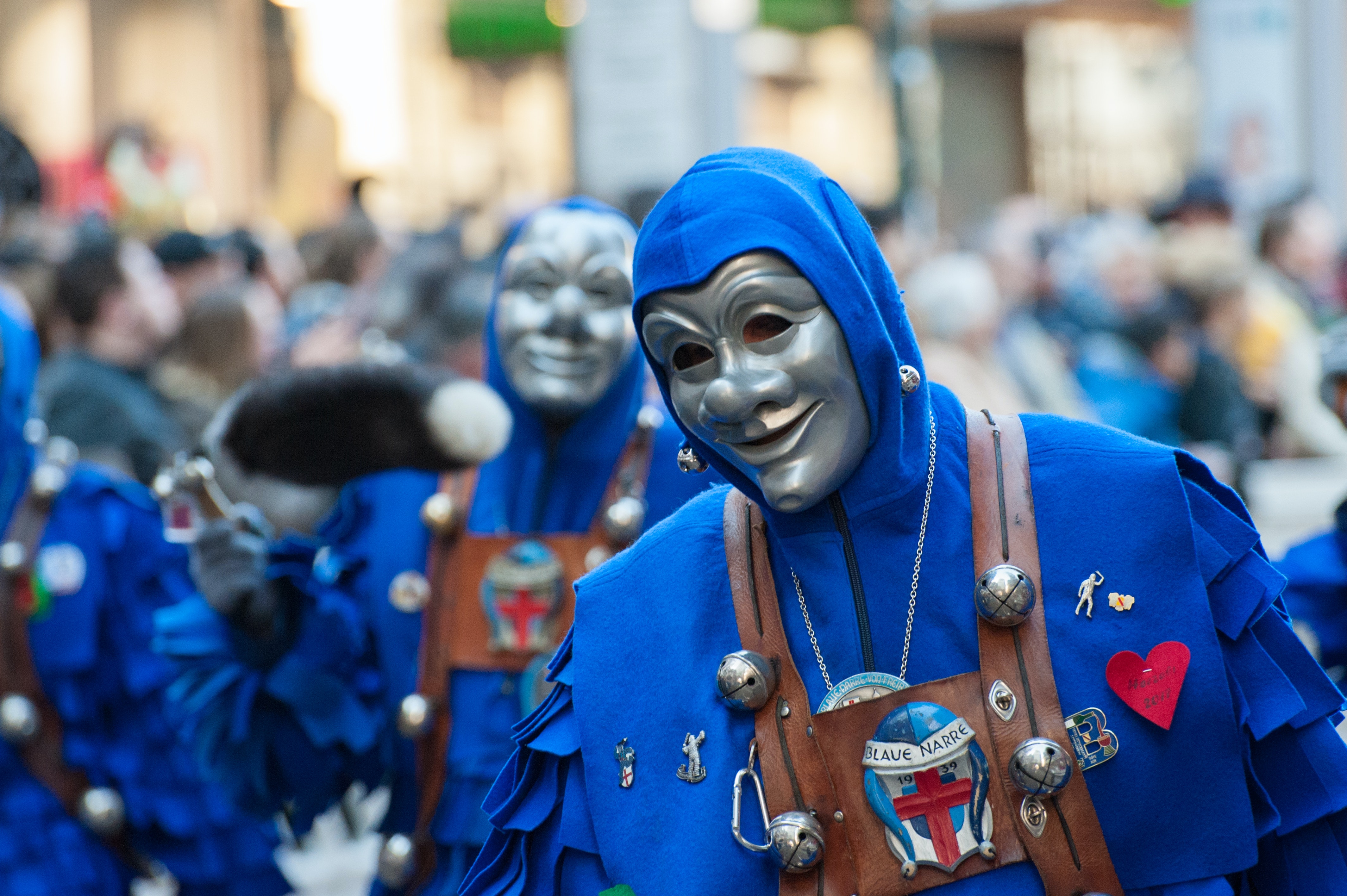 If you're looking for a Mardi Gras celebration with a Midwestern flair, look no further than La Crosse. This Wisconsin city hosts one of the most significant Mardi Gras events in the state, with a variety of activities and entertainment for all ages. You can join the Fat Tuesday 5K race, watch the Grand Parade, or sample the Taste of New Orleans food festival. You'll feel like you're in the Big Easy without leaving Wisconsin.
La Crosse is also a great place to live or visit, with a Livability score of 73/100. The city offers a low cost of living, which is a significant plus for residents. It also has a friendly and welcoming community that will make you feel at home.
Bottom Line
Mardi Gras is a festive and fun occasion that can be enjoyed in many different places across the United States. Whether you prefer a large and lavish celebration or a small and cozy one, you can find a town that suits your taste and budget. So don't miss out on this fantastic opportunity to experience the carnival spirit and culture. Book your trip today and get ready to enjoy the best Mardi Gras of your life!
For more inspiration on cities and towns to visit, be sure to check out the rest of our site for more!