Independence Day, also known as the Fourth of July, is a truly special day. It is a day of celebration as it commemorates the Declaration of Independence and the birth of the United States. Filled with patriotic parades, fireworks displays, and cookouts with family and friends, the day is a memorable one.
However, not all cities celebrate Independence Day in the same way. Some cities go above and beyond to create unforgettable experiences for their residents and visitors.
In this article, we will explore some of the best towns for Independence Day celebrations, taking into consideration factors such as the variety and quality of events, the historical significance of the location, and the overall atmosphere of the city during the holiday. Whether you are looking for a traditional celebration or something unique and exciting, there is sure to be a place on this list that will provide an unforgettable Independence Day experience.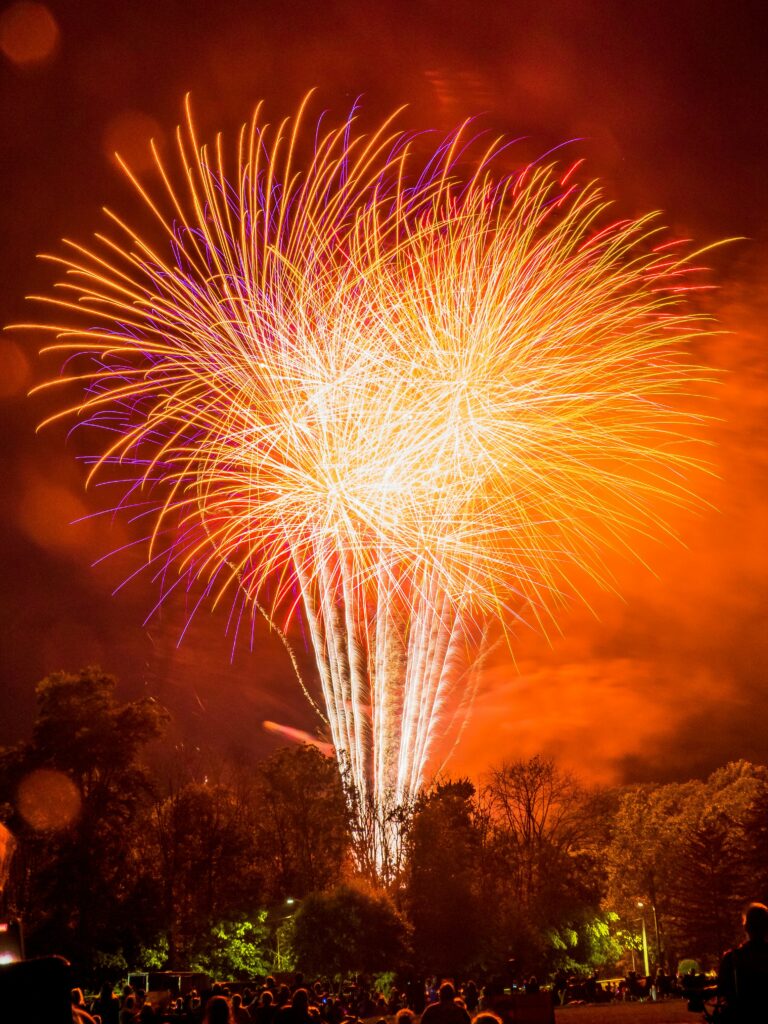 We start our list with Williamsburg but specifically Colonial Williamsburg, as it is a place steeped in American history and culture. In fact, the city was one of the first places to publicly proclaim the Declaration of Independence in 1776, and it continues to honor that tradition every year.
You can expect spectators to gather to watch the fireworks, reenactments, and other carefully tailored events. If you'd like an experience that's more to do with history and culture than partying, then Colonial Williamsburg is the one for you.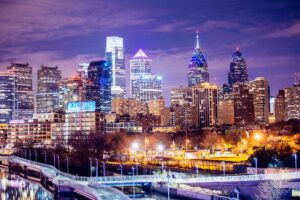 Next up, we have Philadelphia. As the birthplace of the United States, it's only right that it is on this list. Enjoy a Fourth of July Parade, festivals, museums, and even a block party in the Historic District. While you're in the city, be sure to check out the Liberty Bell. There's plenty to do, and it will definitely be an experience like no other.
The third entry on the list is Bend which is a unique scenic and adventurous destination to visit. On Independence Day and the week leading up to it, there are plenty of events and activities planned. This includes fireworks shows, baseball games, and even tours. While you're there, you can enjoy a plethora of outdoor activities. Then to kick back and relax, be sure to check out the craft beer scene with over 20 breweries to choose from.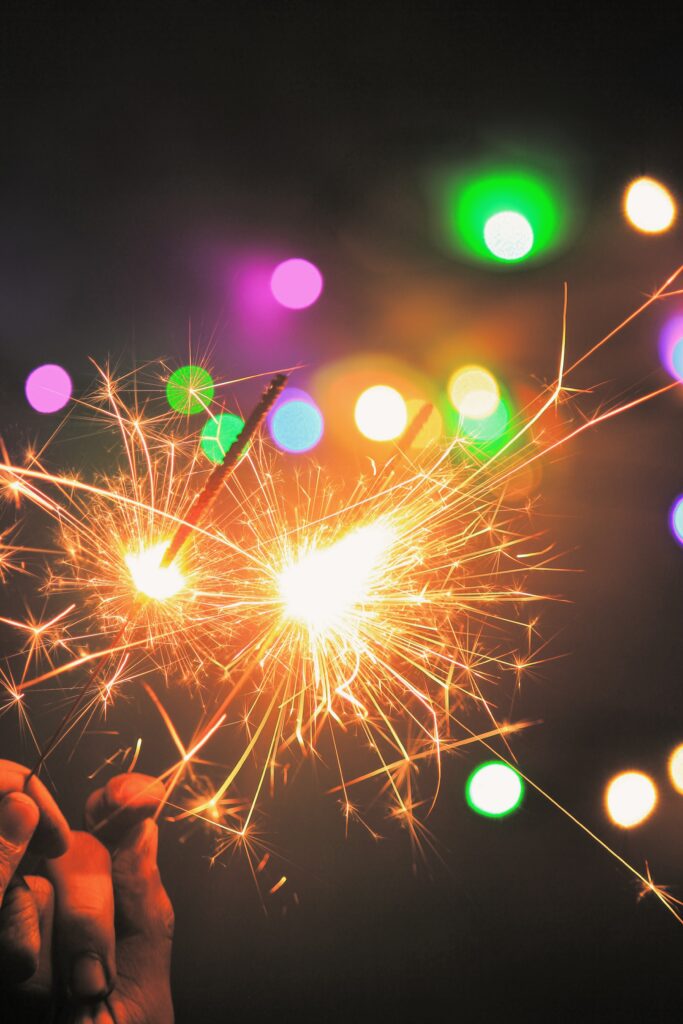 Bryson City is the next suggested city on our list. It is a unique one and one you're unlikely to have heard of if you've never visited the US before. However, it is a charming and historic town that offers a variety of Fourth of July events. From fireworks, a scenic 5k run, and a day-long festival – there's plenty for everyone to enjoy!
Our next best town for Independence Day is Gettysburg. It is another town that offers plenty of historical and cultural learning opportunities. It was also the home to one of the most important battles during the American Civil War. As a result, the town takes Independence Day seriously and offers plenty of entertainment. From a large firework display, historical tours, and even museums to visit – your day in Gettysburg will be packed with things to do.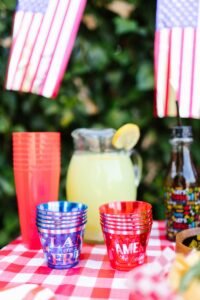 Another great place to celebrate Independence Day is on Mackinac Island. As it is another location packed with history, you can spend the day learning about history before enjoying the fireworks, stone skipping contest, and even a Lilac Festival. Be sure to check out the landmarks on the island, such as Fort Mackinac, Arch Rock, Grand Hotel, and Butterfly House. The island also has a famous fudge which you definitely should try before leaving.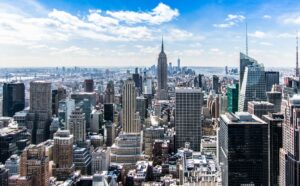 The Big Apple really speaks for itself as it is the most well-known city in the world. It is no surprise, then, why celebrating Independence Day in the city is a must. From Macy's 4th of July fireworks display on the East River to hot dog eating contests, parades, and cruises – there's so much going on! Don't forget about all the popular landmarks that you'll definitely want to visit, such as
the Statue of Liberty, Ellis Island, the Empire State Building, Central Park, and Times Square. NYC is definitely the best place to witness the American spirit and diversity.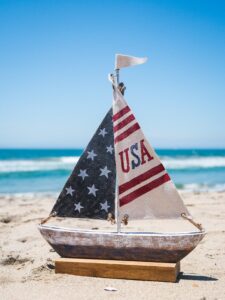 Mission Bay is a fantastic scenic town to celebrate Independence Day. Being near the coast, the town provides easy access to visiting so many other places, such as San Diego, Ocean Beach, and Sunset Cliffs. However, the spectacular fireworks display over the bay is truly a sight to behold. Once the day is over, you can enjoy the sun and sand before heading home.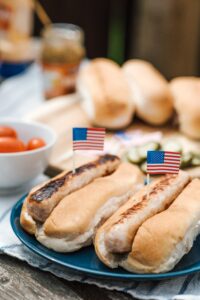 Another fantastic city to celebrate Independence Day in Boston. It is a historic and patriotic city that played an integral role during the American Revolution. On the days leading up to and including the Fourth of July, you can enjoy fireworks, the Boston HarborFest, displays, parades, and even a 21-gun salute. For more places to see, consider visiting Fenway Park, Quincy Market, Beacon Hill, and Harvard Square. It's a truly remarkable city perfect for a 4th of July celebration.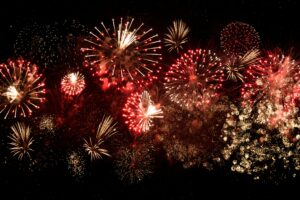 And finally, we have Washington. Being the capital of the United States of America, it is only right that we conclude the list with this city. It is home to the nation's famous landmarks such as the Washington Monument, Lincoln Memorial, Jefferson Memorial, and of course, the White House and the US Capitol. You'll be able to explore all of these and then enjoy the Smithsonian Folklife Festival, A Capitol Fourth for some patriotic music, and of course, the Independence Day Parade along Constitution Avenue.
Special Mentions
If you're looking for an Independence Day celebration outside of July, then head to Key West on the twenty-third of April for a unique and quirky celebration. For the last 40 years, Key West has had its own Independence Day due to a border patrol blockade which caused inconvenience and a loss of tourism for the island in 1982. Following this, the island called itself the Conch Republic and incorporated a week-long festival to commemorate the event. You can expect entertainment in the form of musicals, parades, and more. Beyond this, there are plenty of fun beach activities to enjoy while you're in town.
4th of July celebrations in San Francisco are a sight to behold. There's so much going on! From spectacular fireworks show over the pier to museums to explore. You can truly make the most of the 4th of July holiday in this city.
Bottom Line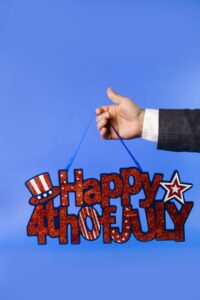 Independence Day is a time to enjoy attractions and events across the country, from fireworks and parades to concerts and festivals. Whether you choose to visit a historic city, a scenic island, or a charming town, you will find something that ticks all the right boxes.
No matter where you go, you will be able to experience the American spirit and diversity that make this country unique and special. Happy Fourth of July!
For more inspiration on cities and towns to visit, be sure to check out the rest of our site for more!