Groundhog's Day is another celebration and event that occurs every year, much like other well-known events such as Easter, Christmas, Thanksgiving, etc. However, it definitely doesn't receive the same amount of recognition even though it is a North American tradition that has gone on for many years. So, if you'd like to get into the spirit, look no further- we've got you covered.
In this article, we'll look at exactly what the tradition is about and the towns you can go to celebrate with others.
The Groundhog Day Tradition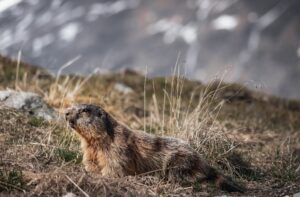 Groundhog's Day takes place annually on February 2nd. The event has been celebrated in the United States and Canada for over a century. However, the first-ever Groundhog Day celebration occurred on February 2nd, 1887. It took place at Gobbler's Knob in Punxsutawney, Pennsylvania. (This location will be covered later). The whole purpose of the event is to predict and determine the weather. The idea of this wasn't anything new, as a similar process of using a rodent to identify the season was used a long time ago in mainland Europe. In fact, German immigrants are believed to have brought the tradition to the states.
Historians also believe Groundhog Day goes as far back as the 4th century, with the Candlemas traditions originating from Christianity.
However, the first-ever official Groundhog Day celebration was created by a man named Clymer Freas. He is now revered as the 'father' of Groundhog Day. He was part of the local Punxsutawney Groundhog Club, which was a groundhog hunting club.
What happens on Groundhog Day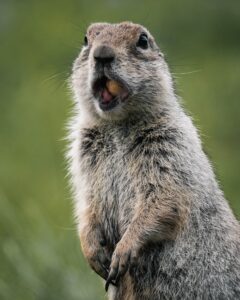 On Groundhog Day, visitors gather to witness a groundhog leave its hole. What happens next will predict the weather. If the groundhog sees its shadow, it will return to the hole, indicating six more weeks of winter. However, it indicates an early spring if it doesn't see its shadow.
There are plenty of activities that families may enjoy. From baking a dirt pie, hiking, or watching the famous Punxsutawney Phil emerge on TV. However, to get deeper into the celebration, visiting towns that take it more seriously can be worth visiting.
How important is Early Spring or Winter?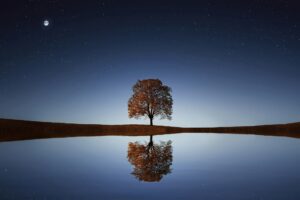 The origins of Groundhog Day are based more on superstition and being able to predict the weather to prepare accordingly. Nowadays, it's not a major concern if winter lasts longer for many people. However, the tradition of Groundhog Day provides people with the opportunity to enjoy a celebration.
What towns celebrate Groundhog Day?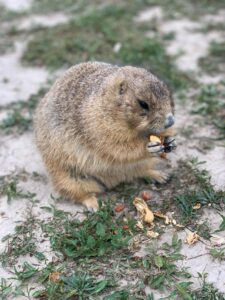 Now that we're all up to speed on what Groundhog's Day is, here are some of the best towns to celebrate Groundhog Day:
Punxsutawney, Pennsylvania
This is the town where Groundhog Day originates from. The city is located around an hour and a half drive from Pittsburgh. However, if you want to get the best Groundhog Day experience, this is definitely the place to be. Once you arrive in the city, you'll want to visit Gobbler's Knob to witness the day's proceedings. The main Groundhog Day ceremony is organized by the local Groundhog Club's Inner Circle, so it is extremely well-prepared and organized.
To really get yourself into the mood, consider purchasing some event-inspired merchandise. They have a website set up, which you can browse before arriving. The town begins its festivities about a week before Feb 2nd, from a Groundhog Ball to a hunt and food. Additionally, consider visiting the groundhog wine trail for an additional activity. It is located only 10 minutes from Downtown Punxsutawney.
Additionally, if you decide to visit the city any day besides Groundhog Day, you can view Punxsutawney Phil's burrow at the Punxsutawney Memorial Library. He resides there for 364 days of the year and leaves for Gobbler's Knob on Feb 2nd.
Woodstock, Illinois
Another town that takes Groundhog Day seriously is Woodstock. As Punxsutawney has Phil, here you can witness Woodstock Willie come out of his burrow/tree in the center of the square. The celebration and festival have taken place in Woodstock since 1993. There are plenty of other events on offer in the town that cater to getting visitors into the Groundhog day spirit, including the Groundhog Day Dinner Dance and a movie screening.
Sun Prairie, Wisconsin
The next town to visit for Groundhog Day festivities in Sun Prairie. It is located only around a 25-minute drive from the city of Madison. Like Phil and Willie, Sun Prarie has Jimmy. Sun Prairie, together with Groundhog Jimmy, has been celebrating the event since as far back as 1948, making it one of the oldest celebrations in the county. When you visit the city, you'll want to visit Jimmy's Groundhog Club for the ceremony, which is also conveniently located at the city hall.
Where does the most famous groundhog reside?
The most famous groundhog is Punxsutawney Phil. However, Woodstock Willie is a close second. Conveniently, they both hold the name of the towns they're located in!
Where is the groundhog capital of the world?
This is a heavily contested title, especially between Puxsatawney and Sun Prairie. In fact, Sun Prairie has even gone as far as self-proclaiming itself as the Groundhog Capital of the World. Although the origins of Groundhog Day are from Germany, modern-day Groundhog Day celebrations are definitely much more popular in the States. However, Puxsatawney has the oldest festival.
What town was Groundhog Day filmed in?
The Groundhog Day movie was filmed in the town of Woodstock. Ever since the movie, Woodstock has held a Groundhog Day Festival, which features the movie being screened for all visitors.
Bottom Line
Groundhog's Day is definitely not one of the most popular holidays and may seem strange. However, it is a tradition held dear to many towns across the United States and Canada. If you are interested in attending Groundhog Day events, Punxsutawney, Woodstock, and Sun Prairie are some of the best towns to visit. These towns offer a variety of activities and events to celebrate the holiday, as well as accommodation options for visitors. So mark your calendars for February 2nd and plan a trip to one of these Groundhog's Day destinations this year!