Easter is a wonderful time of year to gather with family and friends, participate in egg hunts, and celebrate the holiday in various ways. Easter is a unique part of the year, steeped with tradition, customs, and religious connotations. To some, it may just mean Easter Eggs and Easter bunnies; however, to others, it can be a more significant break. Whatever the case, if you're looking for the best towns to spend Easter weekend, we've got you covered. From egg hunts to Easter brunches, there are plenty of ways to enjoy the holiday in these fantastic locations.
New York City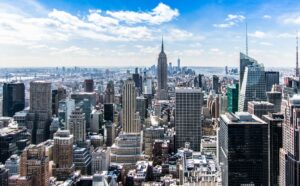 New York City is a popular destination for many holidays, and Easter is no exception. The annual Easter Parade is a weekend highlight, with extravagant hats and bonnets on display. Families can also enjoy Easter egg hunts in parks across the city, such as the Barnyard Egg Hunt at Queens County Farm Museum. Don't forget to indulge in a delicious Bloody Mary or Sunday brunch at one of the city's many restaurants.
In terms of accommodation, there's no shortage throughout the city. There are plenty of options ranging from popular hotel brands to Airbnb bookings. However, you may need to book early if your budget is a concern.
Big Sur, California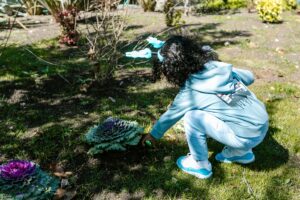 While not the most easter-inspired town, we've added a beach town to the mix. So, if you're looking for a warm-weather getaway for Easter, head to Big Sur, California. This stunning coastal town offers many outdoor adventures, including hiking, beach walks, and wildlife watching. Families can also participate in egg hunts and Easter brunches at hotels and restaurants located in the area.
New Orleans, Louisiana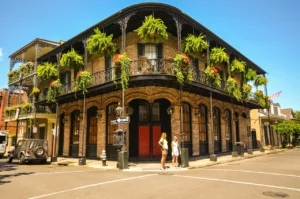 New Orleans is the next city on our list of best towns for Easter in the United States. The city is world-renowned for the way it hosts festivals and celebrations, and Easter is certainly no exception.
Following the Mass held at St. Louis Cathedral on Easter Sunday, the annual Easter Parade begins in Jackson Square in the French Quarter of New Orleans. Families can enjoy Easter Brunches and maybe dress up with Easter Bonnets too. So if that sounds like your type of thing, New Orleans should definitely be on your list of places to visit for Easter.
Charleston, South Carolina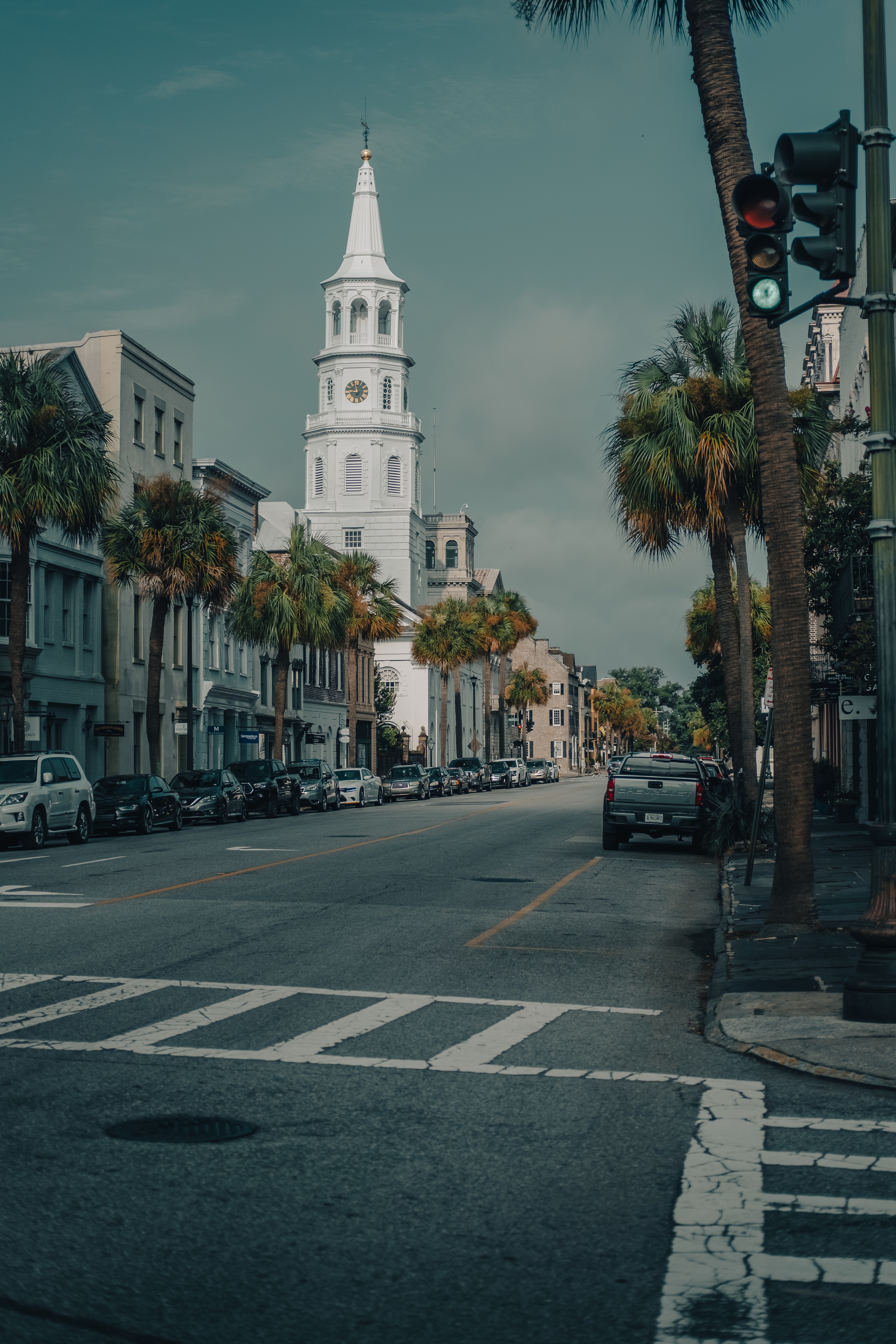 Next up, we have the town of Charleston. The town is packed with southern charm, history, and a deep appreciation for Easter traditions. Families can partake in the annual Hat Ladies Easter Promenade held in the Downtown area, usually on the Saturday before Easter. Plenty of Easter Egg Hunts are also organized by local businesses throughout the Easter break.
South Padre Island, Texas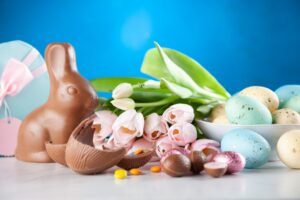 Next up is a tropical town to enjoy while celebrating Easter. Beautiful weather and 34 miles of beach invite you to this barrier island. Perfect for families who need a break but also wish to celebrate Easter. With an annually held Easter Egg hunt and Easter bunnies making, it is a truly delightful place for families to kick back, relax and enjoy the Easter celebrations. There is plenty more on offer, so for those families who need many activities, look no further than South Padre Island this Easter.
Chicago, Illinois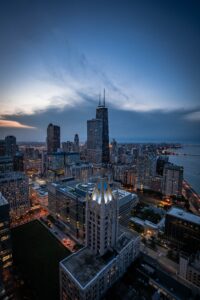 Another excellent destination for Easter Weekend is Chicago. Being one of the most populous cities in the US, Chicago offers plenty for all – Easter egg hunts, Easter Bunnies, and plenty more in many different locations. You're almost guaranteed to find something suitable with so much on offer. Additionally, the city may make it a much more accessible option for some people while still being able to experience something different.
Bay St. Louis, Mississippi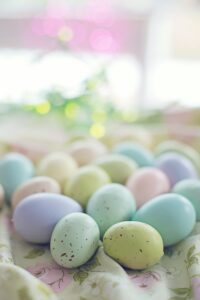 Our next best town to celebrate Easter is Bay St. Louis. With beautiful weather and great scenery, the town can make for an amazing place to celebrate Easter with the family. An annual Easter Egg Hunt and a picture-taking opportunity with an Easter bunny are available. Easter celebrations aside, the seaside town is a fantastic place for a break, with plenty of activities available for all the family.
Copper Mountain, Colorado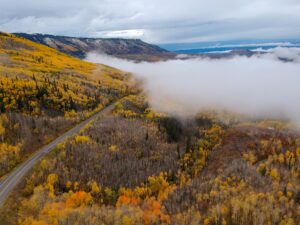 Copper Mountain is the next Easter destination for families. With many resorts in the mountains closing for the season at the end of April, Easter can be a great time to visit. Not only will you get an opportunity to ski and snowboard, but there'll also be an opportunity to celebrate Easter. There's an easter egg hunt available, but it's no ordinary one. It's the world's largest, with 65,000 eggs spread out over 2,500 acres. Not bad, right??
Flagstaff, Arizona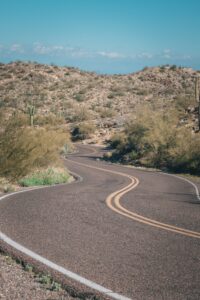 Up next, we have Flagstaff. Beautiful scenery aside, Flagstaff is an amazing place to celebrate Easter. With various easter egg hunts on offer, it can be a difficult choice on which to pick. Additionally, there are various Easter Brunches on offer throughout the city. Additionally, the San Francisco Peaks are located close by, offering further adventures and experiences for families.
Santa Monica, California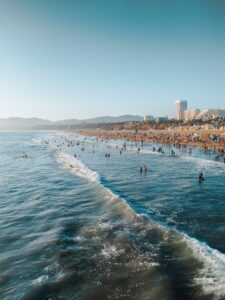 Next up, Santa Monica offers another beach destination with an Easter twist. With plenty of ways to celebrate, there's certainly no shortage. Whether you choose an Easter egg hunt or just lounging on the beach, the location is certainly impressive and will have plenty of accommodation choices to suit all types of individuals and families.
Houston, Texas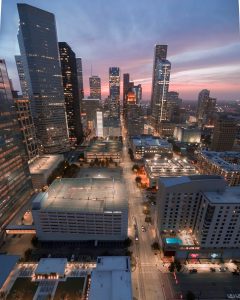 Houston is our next suggested location to celebrate Easter. It's another Texan city with no shortage of Easter-themed activities. You can enjoy Easter Brunches, and Easter egg hunts, amongst plenty of other activities. In addition, there are plenty of museums, restaurants, and other amenities to keep you occupied in the city.
Pittsburgh, Pennsylvania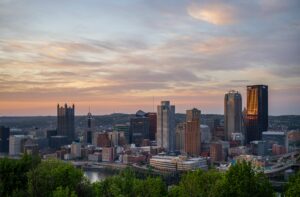 Our final suggested city to celebrate Easter is Pittsburgh. With similar easter activities on offer as many other places on this list. However, be sure to check out the Annual Eggstravaganza at the National Aviary Centre for an inspired egg hunt. Additionally, with Pittsburgh being one of the most well-known cities in the USA, if you've never been, it should definitely be on your list of places to see.
Is Easter a popular travel weekend?
As Easter often coincides with spring break, many families and students will use this time to travel. As a result, it is often quite a popular weekend to travel. However, other holiday periods, such as summer and Christmas/New Year, are just as popular, if not more so.
What to do on Easter holiday?
On an Easter Holiday, your options vary from visiting an easter parade, taking part in an egg hunt, or simply enjoying an easter brunch. However, take the time to understand the meaning of the holiday while using the time as an opportunity to discover new cities.
Bottom Line
No matter where you choose to spend Easter weekend, there should be something easter themed available in close vicinity. Perhaps take this opportunity to visit somewhere you may have never been to. Or, instead, choose somewhere remote to really enjoy quality family time instead.
We hope you enjoyed this article; feel free to browse the rest of our site for more informative articles.