As the holiday season approaches, there's a special kind of magic in the air. To make the most of this, you need to head to enchanting Christmas towns. From dazzling light displays to festive parades, these towns transform into winter wonderlands, creating unforgettable experiences for locals and visitors alike. The best thing is there's plenty to visit right here in the United States.
If you're looking for somewhere different to enjoy Christmas, then you're in the right place.
In this article, we will take you on a journey through some of the best towns for Christmas in the United States, where you can immerse yourself in the joy and cheer of the season. Discover the captivating decorations, cheerful festivities, and heartwarming traditions that make these towns genuinely magical during this cherished time of year.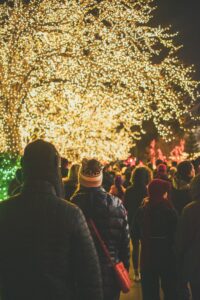 First up on our list is Branson hailing from Missouri. Nestled in the heart of the Ozark Mountains, this enchanting town becomes a winter wonderland filled with holiday cheer and festive attractions.
There's a whole range of attractions waiting for you in Branson. From Branson's Lights of Joy to the Old Time Christmas at Silver Dollar City and even a functioning Polar Express. For a truly memorable Christmas, look no further than Branson.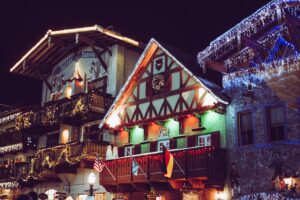 Leavenworth is the town for winter. No doubt about it. It's a truly remarkable city with its unique Bavarian theme. During Christmas, Leavenworth goes all out. It is jam-packed during Christmas, so be prepared. However, the atmosphere is well worth it. Plenty of attractions and amenities will keep you and your family entertained. So prepare for an unforgettable adventure in Leavenworth—a must-visit destination that promises to create cherished holiday memories that will last a lifetime.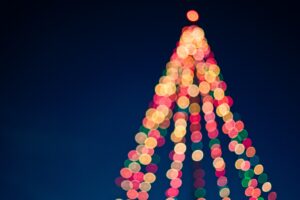 Next up, we have the historic city of New Castle. It's full of charm and is guaranteed to provide a magical experience for a Christmas break. There are many events held in New Castle, from the Spirit of Christmas, Fezziwig's Ball, and A Day in Old New Castle. Each event provides endless entertainment for the whole family.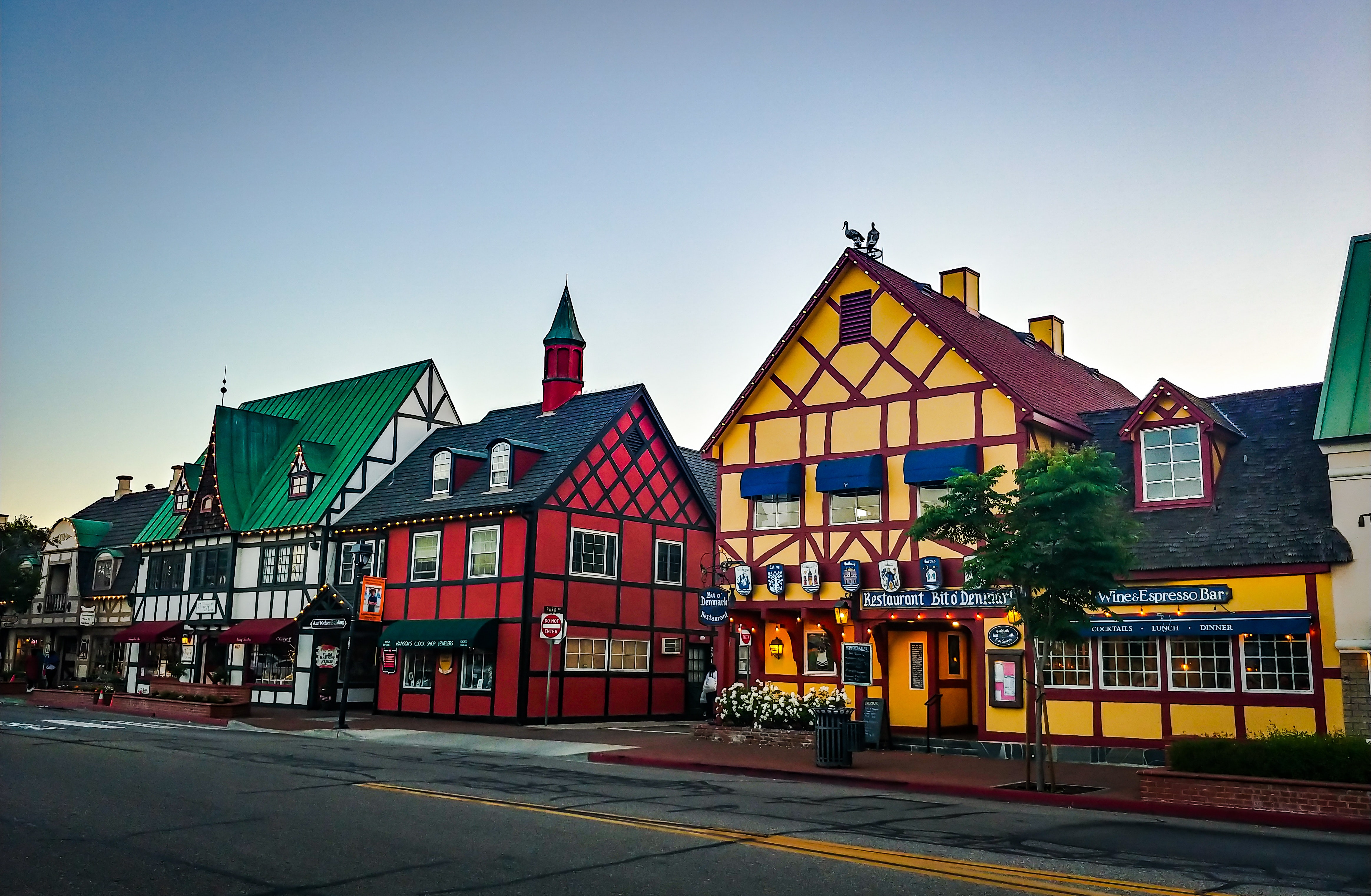 The next city on our list is Solvang. It is a unique Danish theme which makes it a pretty fantastic city. One of the main events is the annual Julefest, held from November 27th to January 1st. It features a variety of activities, such as a Christmas tree lighting ceremony, a parade, a Christmas market, and live entertainment. Guaranteed to keep you and your loved ones entertained throughout.
If you are looking for a charming and festive place to celebrate Christmas, Solvang is the perfect destination.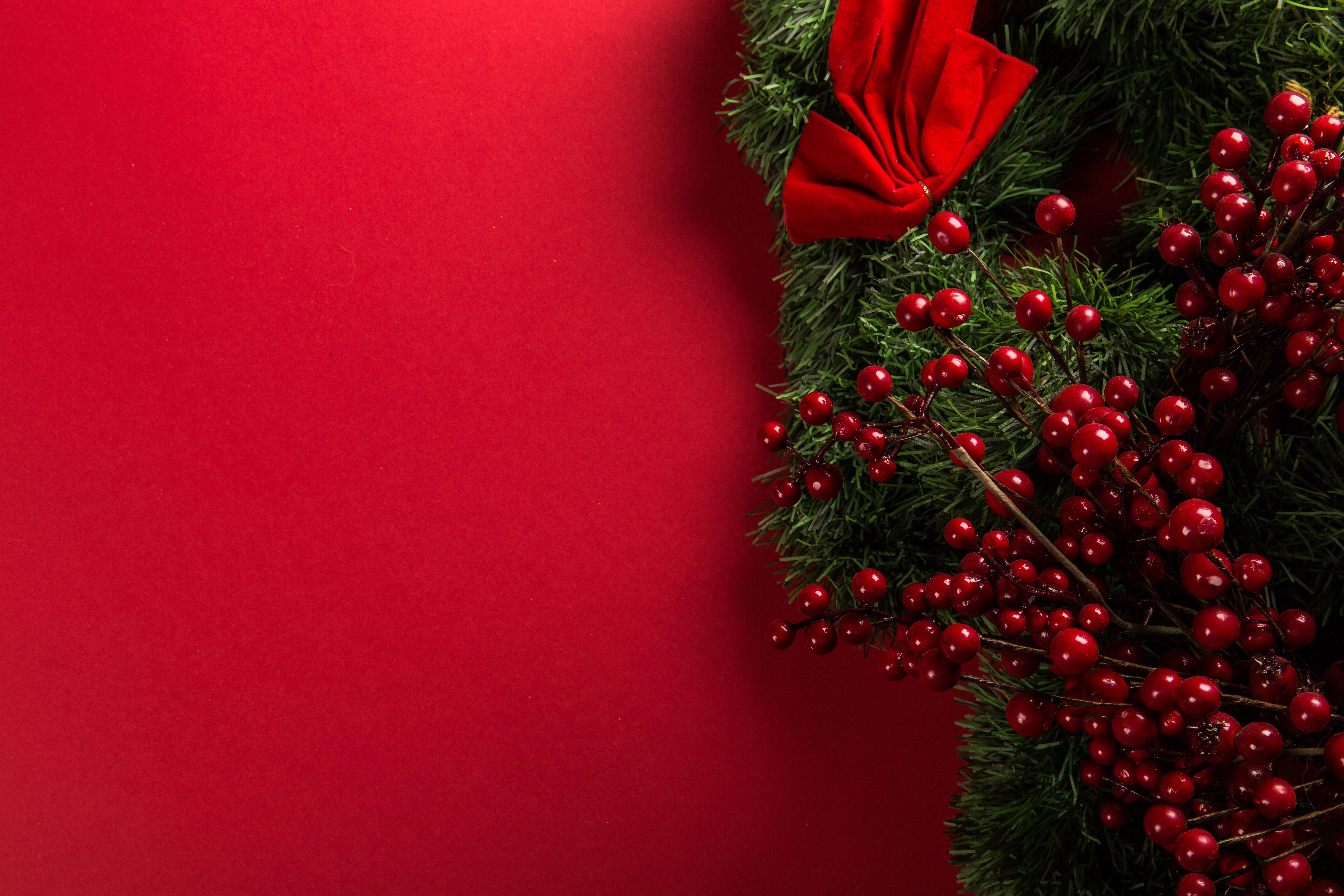 Step into the enchanting world of Natchitoches, a town brimming with history and overflowing with Christmas cheer. Its beautiful charm lies in the meticulously preserved buildings that whisper stories of days gone by. But when the holiday season arrives, Natchitoches truly comes alive with a spectacular event that is not to be missed—the Natchitoches Christmas Festival. Spanning six weeks, this extravaganza immerses you in a world of entertainment, activities, and joyous festivities that will ignite your holiday spirit like never before.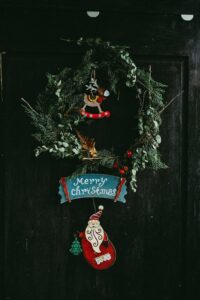 Immerse yourself in the enchanting ambience of Mystic, Connecticut, during the holiday season, where a charming town steeped in history comes alive with a myriad of Christmas events and activities. With its colonial charm and well-preserved buildings, such as the fascinating Mystic Seaport Museum—a living history museum that transports you to a bygone era—Mystic offers a delightful escape.
Mystic plays host to various festive events during Christmas that will ignite your holiday spirit. First, experience the magical Christmas tree lighting ceremony, where the entire town gathers to witness the illumination of a towering evergreen at Mystic Seaport. Then, the air fills with joyous carols, and the highlight of the evening is none other than a visit from Santa Claus himself, spreading cheer to all.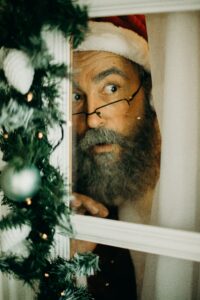 Nestled in the picturesque southern part of Indiana, near the meandering Ohio River, lies a town entirely devoted to the enchantment of the holiday season—Santa Claus, Indiana. This is a Christmas city, indeed! Its origins date back to 1933 when the visionary Louis Koch founded the town, Santa Claus, Indiana, designed to be a year-round Christmas destination where the spirit of the season thrives perpetually.
And it sure lives up to that promise!
The town offers an array of Christmas-themed attractions that are sure to ignite your festive joy, including a Santa Claus house fit for the man himself. In addition, there's a themed Santa Claus Museum and Village in the city, which makes for a great day out.
Don't forget to take in the symphony of shimmering lights; it is a sight to behold! Thousands of twinkling Christmas lights illuminate the town, transforming it into a dazzling wonderland.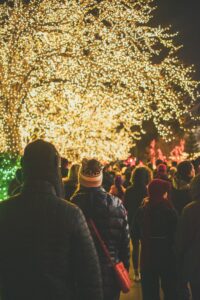 The next town on our list is the delightful town of Bardstown, packed with historic charm; the town becomes even more enchanting during the Christmas season, with its well-preserved colonial buildings and attractions that will keep you entertained for hours.
Don't miss the annual Christmas at My Old Kentucky Home event, from November 27th to January 1st, featuring a magnificent Christmas tree lighting ceremony, a delightful parade, a bustling Christmas market, and live entertainment that will leave you with holiday cheer.
Franklin, Tennessee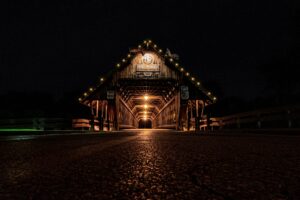 Frankenmuth is the next city on our list, and for an excellent reason. The town, known for its German heritage, really does go all out for Christmas. The traditional German Christmas market, also known as Frankenmuth Christkindlmarkt, is one of the most authentic experiences that you'll genuinely enjoy. Of course, it is an excellent destination for holiday shopping too.
Also, don't forget to visit Bronner's Christmas Wonderland, which is the world's largest Christmas store. If that doesn't get you in the festive spirit, what will?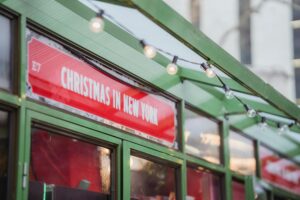 When it comes to celebrating Christmas in style, few places can compare to the enchanting atmosphere of New York City. For that reason, we had to include NYC on our list. How many Christmas movies have featured New York City as the setting? By that logic alone, after the North Pole, NYC must be the most Christmassy place in the world.
Take a stroll through Central Park before marvelling at the Rockefeller Center Christmas Tree. If you're with family, a trip to FAO Schwarz is a must!
Bottom Line
Unfortunately, when it comes to events like Christmas, it's very easy to get caught in the trap of routine. So instead of doing the same thing year after year, take the opportunity to try something different. The United States has many unique cities and towns, each offering a memorable experience. Visit a new town or city and have the experience of a lifetime!
The cities mentioned on our list are just some of the many towns that you can visit. There's also the annual Christmas parade in Helen, Georgia, which is a fantastic day out. Or perhaps, North Pole Alaska also deserves to feature on a list of best Christmas towns. So why not plan a road trip for Christmas and belt out Christmas carols along the way? You don't need much more to get yourself and your family into the Christmas spirit.
For more inspiration on cities and towns to visit, check out the rest of our site for more!