Looking for sun, sand, and sea among the best New England beach towns? We've definitely got you covered. In this article we'll be taking a look at some of the best beach towns New England has to offer.
Whether you're planning a beach getaway or perhaps, considering a move to a beach town it's important to pick the right location. Beach towns and their appeal can vary. Some people may look for party towns while others may just want a quiet place to settle down and enjoy the scenery.
Therefore in this article we'll take a look at a range of beach towns and use our internal livability ranking system to determine how they stack up against each other. Livability ranking considers factors such as cost of living, education standards, and crime rates. Depending on your personal situation, some of these factors may be more relevant than others.
Ready to get started?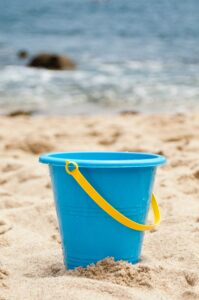 We begin our journey with Old Orchard Beach which comes with seven miles of beach to enjoy. However, Old Orchard Beach does have a reputation of being too 'touristy', this may be a negative or a positive depending on your preference. However, the town does have plenty on offer. From hotels, beach amenities, and a pier. There's plenty of exploring opportunities available too. The Goose Rocks Beach in Kennebunkport is just over a 20 minute car ride away.
Additionally, the town is only 20 minutes south of Portland. This allows the best of both worlds where you can enjoy the beaches but also engage in nightlife. Definitely, can't go wrong!
In terms of livability, Old Orchard Beach scores a respectable 71/100. With low costs of living and a low crime rate helping the town secure this rating.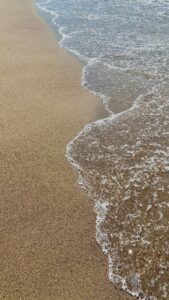 Next up, we have the charming coastal city of Portsmouth. It is a smaller town with a population size of just over 20,000 as a result there is a warm community feel. Many residents will know each by face at the very least, so it can be a great place to call home.
The town is located on the Piscataqua River and so due to its convenient location it offers plenty to do for outdoor enthusiasts. Additionally, the town is packed with rich history dating back to the 1600's. The downtown area of the city still offers a glimpse of this history through the preserved and restored buildings. History aside, downtown Portsmouth is still where the action lies. From breweries, museums, and ice cream shops – there's plenty to enjoy!
In terms of Livability, Portsmouth scores 71/100 which is a respectable score. Again, low cost of living and low crime rates compared to the national average help Portsmouth achieve this rating.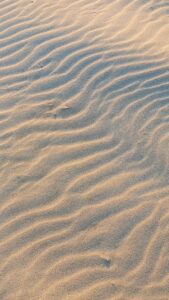 From Front Beach to Back Beach, Rockport is home to some beautiful beaches. In fact, Rockport has many private beaches. There's definitely no shortage of them, that's for sure! Although, be warned parking can be notoriously difficult for some of the more popular beaches in Rockport.
However, should you manage to get onto the beach you'll be in awe! A truly picturesque town that draws in photographers and tourists alike. If you're interested in taking pictures, Rockport is home to Motif #1 which is known to art and history aficionados as the most often painted building in the world.
However, in terms of Livability – Rockport scored 70/100. Its highest rating factors are the low crime rates with a rating of A+ improving the overall livability rating of the town.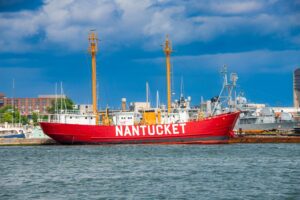 Next up, we have the town of Nantucket. Located off the coast of Massachusetts, Nantucket is a beautiful island packet with beaches. 80 miles of them to be precise! It is a hot-spot for people looking to enjoy the beaches during the summer. The town provides all the amenities you may expect for any avid beach-goer and it definitely earns its spot on the list.
However, if you're considering a full-time move to Nantucket you will definitely need to do your research. Unfortunately, the appeal of this beach town in the off-season or winter months may not be for everyone. As the weather turns dark and gloomy, typical of the New England weather it can dampen the mood. It is made even worse with the high cost of living. House prices stand over $2 million and monthly rent is usually over $7,500. Even if you can afford to live there, finding a property is also notoriously difficult.
In terms of Livability, the town scores 63/100, with the highest rated factor being education standards which scores a B.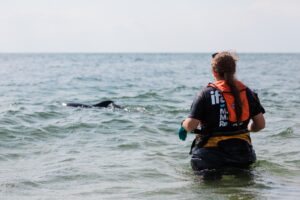 Next up, we have the vibrant Princetown located on the northern tip of Cape Cod. Due to its location P-town has fabulous access to the Cape Cod National Seashore beaches. While you may need to walk, you'll be rewarded with ample beach space to truly enjoy yourself while enjoying a range of activities.
No matter if you decide to enjoy Herring Cove Beach or Race Point Beach – there's something for everyone. From Kayaking to whale watching, you'll definitely find something to do.
However, much like Nantucket, Provincetown didn't fare too well with Livability rankings. The town scored 62/100 with cost of living receiving a B. However, unl
ike Nantucket – house prices in Provincetown are still under $1 million and range around $800,000.
Ogunquit, Maine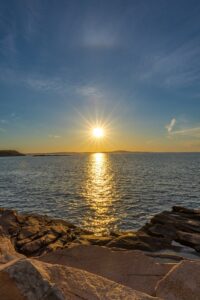 Next up we have the beautiful seaside town of Ogunquit. This beach town is one of the most popular attractions of New England, with the 3.5 miles of beaches receiving multiple accolades over the years. From the sandy beaches, culinary scene, to the amenities of the Ogunquit river – there's no surprise why.
The town has quite a small population with less than 1000 people. As a result, we were unable to gather any statistically significant data to conduct any Livability ratings. However, at the time of rating the value of houses in Ogunquit stood at $748,437 which has increased in line with other property markets. However, for what's on offer in this town, the price is definitely worth it!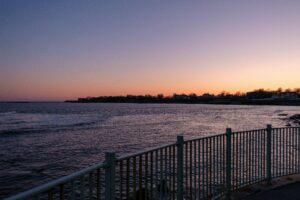 Newport is the next beach town on our list. It is another historical coastal city, famed for its stunning New England architecture. However, the beautiful beaches and breathtaking ocean views from the Cliff Walk are definitely what makes this town earn its place amongst this list.
With plenty of amenities, from shops, restaurants, and sailing events – the town has it all and is definitely a must-visit location if you're in New England. Don't forget to check out the International Tennis Hall of Fame located in Newport Casino.
In terms of Livability, the town scores 70/100 with low cost of living being one of the highest rated factors.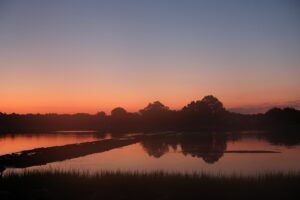 Located in southeastern Connecticut, Mystic is another great beach town of New England. The beach town offers many amenities besides the beaches. Amenities include the Mystic Seaport Museum which is the largest maritime museum in the United States and the Mystic Aquarium. Besides this, there are also many shops, restaurants and bars available. Mystic is the closest town on this list to the Long Island Sound. However, there are plenty more beach towns headed that way to discover.
In terms of Livability, the town scores 67/100 with low crime rates being one of the highest rated factors.
Hyannis, Massachusetts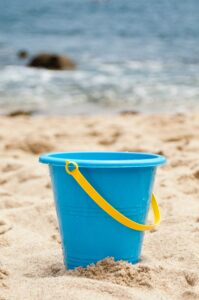 The village of Hyannis is our next New England beach town. Located along Cape Cod, it is known for its beautiful waterfront. Many visitors and residents enjoy the picturesque harbor and partake in the boating and water activities that are available. For other amenities, the local downtown area offers plenty of restaurants and bars.
Additionally, due to its convenient location, Nantucket and Martha's Vineyards are also available closeby. Again, due to the low population size of Hyannis, we are unable to provide Livability ratings. However, Hyannis has home values at an average of $453,688 which is quite affordable.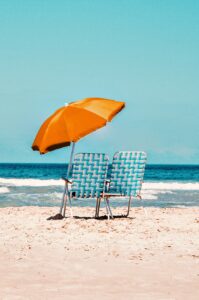 Located on the island of Martha's Vineyard, Edgartown is a charming coastal town with some amazing beaches. It is also home to some historic architecture such as the Old Whaling Church and the Vincent House Museum. Additionally, the downtown area offers numerous shops and restaurants to enjoy. Some of the most popular beaches in Edgartown include South Beach and Katama Beach.
If you're looking to explore further from Edgartown, be sure to visit Oak Bluffs and Chilmark also located on the island.
In terms of Livability, Edgartown scored 55/100 and is definitely one of the lowest on this list. The highest rated factor is education standards scoring an A- which is far better than the regional average. However, living in Edgartown can be expensive with the average home value standing at $1.7 million!
Old Harbor, Block Island, Rhode Island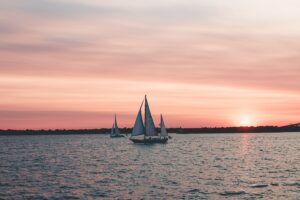 Block Island is home to 17 miles of beaches, so it is only fair that Old Harbor, the main town on the island, is featured on this list. From stunning beaches to the equally stunning New England architecture, Old Harbor is a great destination for those wanting a relaxed coastal atmosphere surrounded by natural beauty.
Visitors can explore the Block Island Historical Society Museum and the Southeast Lighthouse amongst many of the other attractions that the Island has to offer. However, for beach goers, the Crescent Beach and Ballard's Beach are the most popular options on offer.
Once again, due to a small population size the Livability rankings for Old Harbor are unavailable.
Watch Hill, Rhode Island
Getting close to the end of our list of best beach towns in New England now! However, our next offering is Watch Hill. It is a charming coastal village renowned for its beautiful beaches, historic lighthouse, and many other amenities. Visitors can explore the Napatree Point Conservation Area for access to the beautiful beach and to take in the amazing views of the ocean. The Watch Hill Lighthouse is a historic landmark that has presided over Watch Hill for over 200 years.
Again, with limited data the Livability rankings for Watch Hill alone is unavailable. However, the town of Westerly scores 70/100 with low crime and low cost of living being the highest rated factors.
Narragansett, Rhode Island
Finally, Narragansett makes it onto our list of top beach town destinations in New England. Located in Washington County, Narragansett is a popular tourist destination. More than 15,000 tourists flock in every year to admire everything the town has on offer.
Narragansett Town Beach is the most popular destination and provides amazing scenery of natural beauty with plenty of activities to keep the family entertained. Other popular beaches include the Scarborough State Beaches and the Roger Wheeler State Beach. If you're looking for something more exhilarating then you should consider visiting the highly-rated Narrow River Kayaks.
Another thing Narragansett has going for it is that it is close to numerous other beach towns and areas like Matunuck, East Matunuck, Watch Hill and Misquamicut. This provides access to great food, bars and beaches.
In terms of pricing, the current average home value stands at $786,148, which is almost 10% higher than the previous year. In terms of accommodation for a getaway, there's many different options ranging from family-owned B&B's through to hotel chains. Of course the pricing will vary depending on location and type of hotel.
Bottom Line
New England is home to many charming coastal towns that offer a perfect blend of history, culture, and natural beauty. With such diversity on offer, there really is something for everybody. Unfortunately, we couldn't include more beach towns and places to visit and we've definitely missed out some gems such as the Acadia National Park or South Shore. However, we may have to review our favorites in the future. If there's a particular town that you feel we've missed, be sure to let us know!
If you're looking to move and are unsure about what to expect, be sure to check out the rest of our site. We have handy moving guides, Livability rankings, and even packing advice. For even more, be sure to subscribe to our newsletter for regular updates.