Baltimore, the largest city in Maryland, is home to a variety of attractions, from sporting teams to unique culinary experiences. However, if you're considering a move to Baltimore, finding the perfect neighborhood can be difficult. Not because there's anything negative with living in Baltimore, but you're faced with so many options, over 200, that is! We have created this article using our knowledge, internal data, and external sources. We hope you find this article beneficial!
Ready to get started?
Read on to learn what Baltimore is all about, and maybe you'll be able to identify the perfect one for you!
Is it expensive to live in Baltimore?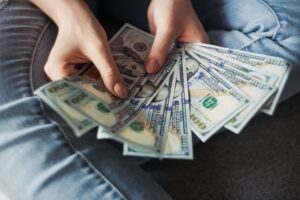 Our internal data indicates that Baltimore city attains a score of B+ for the cost of living. This means that it is much better than the national average. Additionally, with an average home value of $156,400, property prices are pretty affordable.
However, like with any major city, not all neighborhoods in Baltimore are cheap. At the time of writing, Zillow has listings for condos near Inner Harbor and Federal Hill Park, with prices ranging from $3,000,000-$5,000,0000, and with the views, the neighborhood has on offer, it's no surprise why. Additionally, it benefits from being close to Downtown Baltimore.
Meanwhile, on the cheaper end, many affordable properties are listed between Druid Hill Park all the way south to Carroll Park, which again isn't so far from Downtown Baltimore either.
Keep in mind; this is for buying a property outright, so if you're looking to rent, areas like Inner Harbor and Locus Point offer monthly rental prices ranging from $1200 all the way up to $5000, meaning there's something for everybody regardless of budget. Baltimore has everything in terms of the choice of properties, from apartment complexes and brick row homes to properties with harbor views.
So in reference to how expensive living in Baltimore is, in terms of mortgages and bills, finding a cheap neighborhood is possible, which makes choosing to live in Baltimore much more affordable than you think.
What should I know before moving to Baltimore?
While news reports may indicate that Baltimore is unsafe, and our own statistics suggest that the crime rate in Baltimore is far below the national average, some safe and vibrant neighborhoods are available. Areas like Locus Point can provide safety. Like any major city, you will find communities on opposite ends of the spectrum. As long as you don't attract crime and stay safe, you should be okay.
Another thing you should know is about car insurance rates. While the national average is around $148 a month, car insurance in Baltimore will set you back at about $226 a month. You may need to budget for this.
While on the topic of cars, like in other snowy cities, you'll find that there is a particular behavior when it comes to parking spaces. Ones that residents have dug out will be "reserved" with a lawn chair. Don't by any means attempt to move the lawn chair!
What are the benefits of living in Baltimore?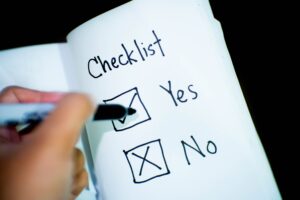 Baltimore offers many benefits, and there really is something for everyone. Ranging from tree-lined streets and luxury condos to waterfront neighborhoods. The Baltimore lifestyle can be tailored to your preferences. If you enjoy seafood, you'll find plenty on offer, especially the delightful crab cakes.
In terms of living, you'll find that Baltimore offers world-class educational institutes for students. Following education, young professionals will find no difficulty in finding jobs as Baltimore has plenty within while only being a 45-minute commute to Washington, D.C.
In your downtime, you'll have plenty of attractions from historic neighborhoods to explore, professional sports to enjoy, and plenty of nightlife options.
Where do the rich live in Baltimore?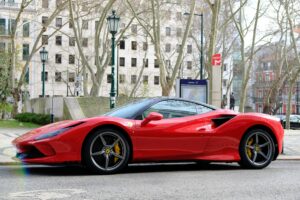 There are many neighborhoods of Baltimore that the affluent choose to call home. Some of the neighborhoods include Roland Park, Federal Hill, and Riverside. You may find that rich people will enjoy the views of neighborhoods of Inner Harbor, which is where they may call home. However, there are definitely quite a few different neighborhoods in Baltimore that the rich choose to call home.
Where do hipsters live in Baltimore?
The prominent neighborhood where "hipsters" choose to live or spend their time in Baltimore is Hampden. This is because it is a bohemian neighborhood, especially on the main stretch of 36th Avenue. The area is made up of converted row houses and townhouses; it is quite a trendy and unique place. From vintage shops and retro diners to chic cocktail bars, there's plenty on offer for hipster communities.
What is the safest area in Baltimore?
From the 200 neighborhoods in Baltimore, we have narrowed the list down to three areas in particular that are pretty safe and friendly. We are confident that these are some of the best neighborhoods in Baltimore.
They are:
Inner Harbor 
Located close to Downtown Baltimore, Inner Harbor offers excellent views and safety. A range of amenities is available, one of the most notable being the Maryland Science Center. You'll find plenty of families and young professionals living in this area. You can definitely say this is one of the best neighborhoods in Baltimore.
Locust Point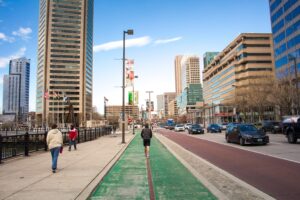 Located in South Baltimore, another harborside neighborhood with plenty of historical connotations. Most famously for being the home for the creation of the national anthem. The Fort McHenry national monument is also located in this neighborhood. Overall, it is a fantastic place to live.
Riverside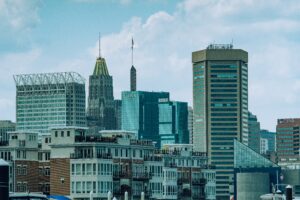 Located in South Baltimore, close to Locust Point, this neighborhood is centered around Riverside Park. With plenty of local amenities and exceptional properties, it is truly a fantastic place to live.
Other Areas and Neighborhoods of Baltimore
As mentioned earlier, Baltimore city offers over 200 neighborhoods. This means that many diverse options are available in terms of amenities, sights, and general lifestyle. Therefore, we thought we'd also include other areas of interest.
Canton Waterfront Park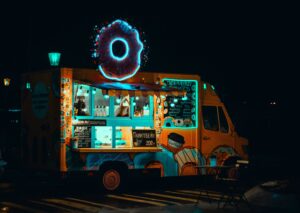 Located in the neighborhood of Canton, this picturesque park is home to the Korean War Memorial and views of Fort McHenry. Not quite fine dining, but the park offers food trucks perfect for a picnic. It is another family-friendly neighborhood with historic charm.
Patterson Park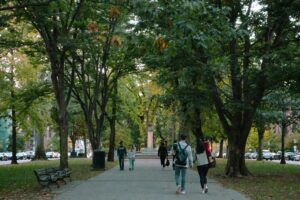 Located in the southeast and downtown district of Baltimore, the park is also the name of the neighborhood. The area offers easy access to open green spaces with amenities such as a swimming pool, ice skating rink, and a boating lake.
Cross Street Market
Located in Federal Hill, in a prime location on Cross Street, this market is another of the historic Baltimore neighborhoods. Founded in the 19th century, Cross Street Market continues to provide amenities for all and offers a fun day out.
Mount Vernon Neighborhood
Another one of the best Baltimore neighborhoods, Mount Vernon, is definitely not a ghost town. Located in Central Baltimore, the area offers amenities such as the George Peabody Library and the Walters Art Museum, both within walking distance. In addition, this hip neighborhood offers both trendy restaurants and fine dining options, which makes it a delightful area to live in.
Wyman park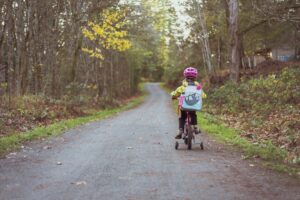 In North Baltimore, Wyman Park is in a prime location between Hampden and John Hopkins University. It can't be classed as a college town as it offers plenty of open recreational spaces. It is also within walking distance of the Baltimore Museum of Art. It definitely could be one of the best Baltimore neighborhoods for families.
Final Thoughts
Baltimore `definitely lives up to its name as Charm City. Saying one neighborhood is better than another based on aesthetics alone does not do Baltimore justice. However, if you were to move there and spend some time adjusting, no doubt you would be able to find somewhere perfect for you. Whether that's one of the historic Baltimore neighborhoods or the more trendy and new areas, we'll leave that choice up to you!
We hope you enjoyed this article and found it helpful. Feel free to browse the rest of our site for even more exciting articles about the various cities in the USA.