Florida is a beach paradise – there's no debate! However, raising children by the sea poses a greater question. What are the best beach towns in Florida for families? For young families anyway, being near a party beach may not provide the best amenities for a family trip or even to call home.
However, due to the many beach towns in Florida, you'll definitely be able to find one that meets your requirements to allow you to kick back and enjoy the beautiful scenery.
In this article, we'll provide some of the best-suggested beach towns in Florida for families. In addition, we'll consider the available amenities and the overall Livability of each area.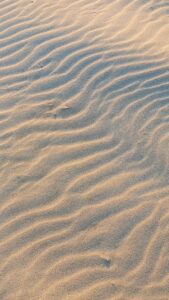 We begin our list of best beach towns in Florida for families with Deerfield Beach. With plenty on offer, from the International Fishing Pier to beach volleyball. This family-friendly beach destination will ensure you enjoy the white sandy beaches while feeling safe in a friendly environment. The city has a population of less than 100,000 which can mean plenty of opportunities for children to meet other families without feeling overwhelmed in a busy city atmosphere.
In terms of Livability, Deerfield Beach scores 70/100. The top attractions for families are low living costs and higher than average rates of education standards with a score of B-. In addition, the average property value in Deerfield Beach is around $280,000, which is also quite affordable.
Located in the center of Anna Maria Island, Holmes Beach is a fantastic city for a family vacation. Due to its location, there are plenty of opportunities to explore the entire island. Additionally, Manatee County Beach is easily accessible. With plenty of family activities available, from a dolphin cruise excursion, museums to explore, or just relaxing on the clean white sand.
In terms of Livability, Holmes Beach scores 66/100; while education standards and cost of living are around the average, the extremely low crime rates are the biggest factor in making this city a safe place to call home. Property values are higher, averaging just over $1 million.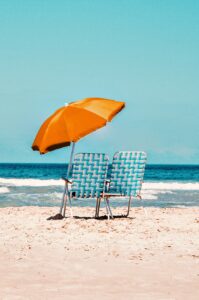 Panama City Beach is our next addition to the best beach towns in Florida for families. Located on Florida's gulf coast, a beautiful waterfront town that invites tourists for vacations each year. There's plenty on offer, from the beach to St. Andrews State Park and plenty of other attractions tailored specifically for families!
In terms of Livability, Panama City Beach scored 58/100, which is lower than others on this list. Although education standards are slightly higher than average and the cost of living is much cheaper than elsewhere, the crime rate in the city is much higher than average. This must definitely be factored in. In terms of property values, the average remains just under $500,000 at the time of writing which isn't the cheapest on the list either.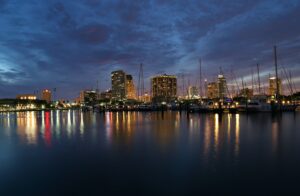 Known for the beautiful weather, our next destination city is Saint Petersburg. Located in the Tampa Bay area, the city attracts visitors and residents alike. Playing host to multiple world-famous museums and galleries, there's definitely plenty for families to do besides enjoying the beach and weather.
In terms of Livability, the city scores 75/100, which is quite a respectable score. The best scoring features are the low costs of living and low crime rates, ensuring families can be raised safely with minimal financial strain. Additionally, property values for the city stand at around $350,000, which definitely increases the appeal!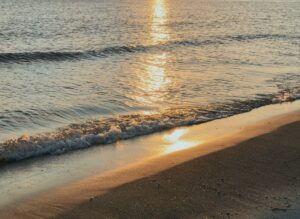 Next up, we have Fort Myers Beach. Located on Estero Island, the town has a seven-mile-long sandy beach. Due to the size of the beach, there's plenty of space for family fun. Additionally, the Ostego Bay Marine Science Center provides an informative and fun excursion for the family. Numerous other amenities are located close by, making it a perfect vacation spot.
In terms of Livability, the town scores 69/100. The highest-rated factor is the low crime rate making it a safe and friendly town. In terms of property value, the town has an average of just over $650,000 at the time of writing.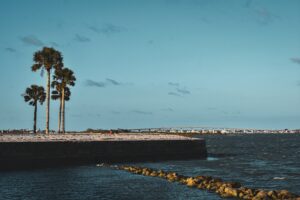 Our next city is definitely a prerequisite to this list. As it is the oldest city in the United States, it definitely needs to be included. I mean, for hundreds of years, people have raised families here. Nowadays, it's a popular vacation destination with plenty of activities to get the family involved. From lighthouse tours, farm visits, and even paranormal activities! However, St. Augustine beach is definitely one of the best family beaches in Florida.
In terms of Livability, the city scored 75/100, another high-ranking city on this list. The cost of living, education standards, and crime levels are all much better than the average, making it a fantastic place to call home. In terms of property value, the average is almost $450,000, which is slightly pricier, but for what you get, it's well worth it!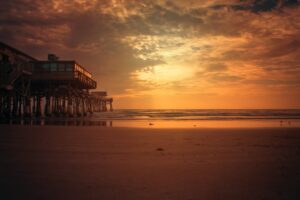 Next up, we have the city of Cocoa Beach, also known as the east coast surfing capital. It provides an ideal family vacation destination due to the many amenities available. From surf shops to eateries and more – Cocoa beach has it all. Be sure to check out the Cocoa Beach Pier, as it is a historic landmark that attracts many visitors every year!
The city is most well known for its proximity to the Kennedy Space Center Visitor Complex. Besides the beach, the city is also home to four oceanfront parks, such as the 10-acre Sidney Fisher Park.
The current average house price for Cocoa Beach is around $500,000. In terms of Livability, the city scores 67/100, with the highest-rated factor being the low cost of living.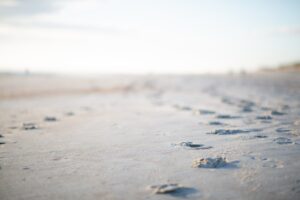 Sanibel Island and, by extension, Captiva Island is really special. The views and scenery available are absolutely fantastic. The beautiful beaches in Sanibel have been awarded the best shelling beaches due to the abundance of shells found here. There are many beaches to choose from, the best ones being Bowman's Beach, Lighthouse Beach Park, and our personal favorite, Gulfside City Park Beach. All of which makes for a great place to take the family.
The city scores a modest 66/100 for Livability, with the low crime rates being the best factor. In terms of house price, the current average is around $1,000,000. So while it is pricey, living on an island and raising a family is the dream, right?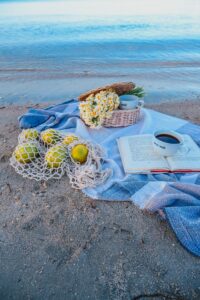 Next up, we have Clearwater Beach. Aptly named for its stunning beach scenery, the laidback town draws in visitors every year. The beach is definitely one of the nation's favorites and has received multiple accolades. There's plenty to do for families, from visiting the clearwater marine aquarium to watersports activities and more!
In terms of Livability, Clearwater Beach scored 70/100, with the low cost of living being the highest-rated factor. In terms of property values, at the time of writing, the current average remains around $350,000, which is quite affordable for such an amazing destination.
Siesta Key / Siesta Key Beach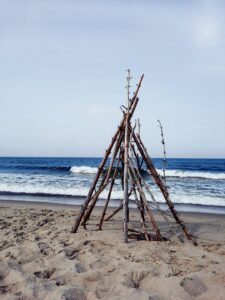 Our final addition comes in the form of Siesta Key and another of the nation's favorite beaches, Siesta Key Beach. The beautiful white sand beaches are enough to draw in plenty of visitors. However, there are plenty more attractions for families, from the Sarasota Circus, Smugglers Cove, and water activities.
Unfortunately, due to limited data, we're unable to provide a Livability rating for Siesta Key. However, property values in the town are around $900,000, which is another of the more expensive places on this list. You can be certain that Siesta Key is definitely one of the best Florida beaches.
What is the most family-friendly beach in Florida?
The list of towns above will all feature family-friendly beaches. However, from our personal experience, Siesta Key Beach offers the most in terms of activities and things to do. It definitely kept the children entertained.
What part of Florida is best for families?
For a family vacation, you need access to food and activities with somewhere nice to stay. As a result, one of the many beach towns in Florida is the perfect place for families. There are plenty of amenities and amazing resorts to enjoy all along the Florida coast.
What is the best beach town to raise a family in?
The best beach towns to raise a family in Florida are a toss-up between St. Augustine and St. Petersburg. With the low cost of living, crime rates, and higher-than-average educational standards, the cities have all the ingredients necessary to raise a family.
Bottom Line
There are many beach towns in Florida, all with their own individual attractions and amenities. That's all you need. The great weather and beaches will ensure the family always has a smile on their face. Our list is certainly not comprehensive; we couldn't include them all. We may have also included one of the towns on Amelia Island, especially Fernandina Beach. We may save that for another edition in the future. If you feel we missed any out, leave a comment below!
In terms of moving to a beach town, as long as you're somewhere safe, that's affordable, and have access to good education. That's all you need to ensure you can raise a family successfully.
We hope you enjoyed this article. Feel free to browse the rest of our site for even more informative content.