Father's Day is just around the corner, and if you're looking for the perfect gift for your dad, why not treat him to a getaway that caters to his interests? Whether he is a nature lover, a sports fanatic, a foodie, or a luxury seeker, there's a destination in the United States that's just right for him.
But with so many options out there, how do you pick the perfect spot? Fear not, dear readers, because we've done the research for you and rounded up the top Father's Day getaways in the country based on specific interests. So whether you want to hike through a national park, catch a ball game, sample delicious cuisine, or indulge in some pampering, we've got you covered.
With our roundup of top Father's Day getaways in the United States, you can easily find the perfect destination for your dad, no matter what his interests are. Whether you choose to relax on a private beach or take part in outdoor activities, a Father's Day trip can create lasting memories that you'll all cherish for years to come. So go ahead and plan that perfect Father's Day getaway, and give your dad a well-deserved treat that he'll never forget!
Get ready to give your dad a Father's Day he'll never forget!
Relaxing Father's Day Ideas- For the father who likes to (or needs to) take it easy:
Hot Springs, Arkansas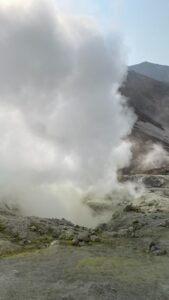 Does your dad need a break from the hustle and bustle of everyday life? Treat him to a spa day in Hot Springs, Arkansas. He can soak in the natural thermal waters and enjoy the stunning views of the Ouachita Mountains. Trust us, he'll feel like a king!
Visit the Hot Springs National Park -known as "The American Spa" and with 47 hot springs to choose from – it's definitely worth a visit!
Sanibel Island, Florida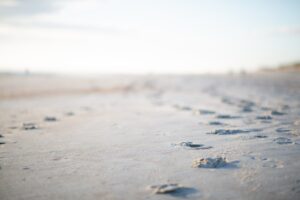 If your dad loves relaxing on the beach, Sanibel Island is the place to be. Take a leisurely stroll along the sandy shores and find some of the most beautiful shells in the country. It's a paradise for beach lovers!
San Diego, California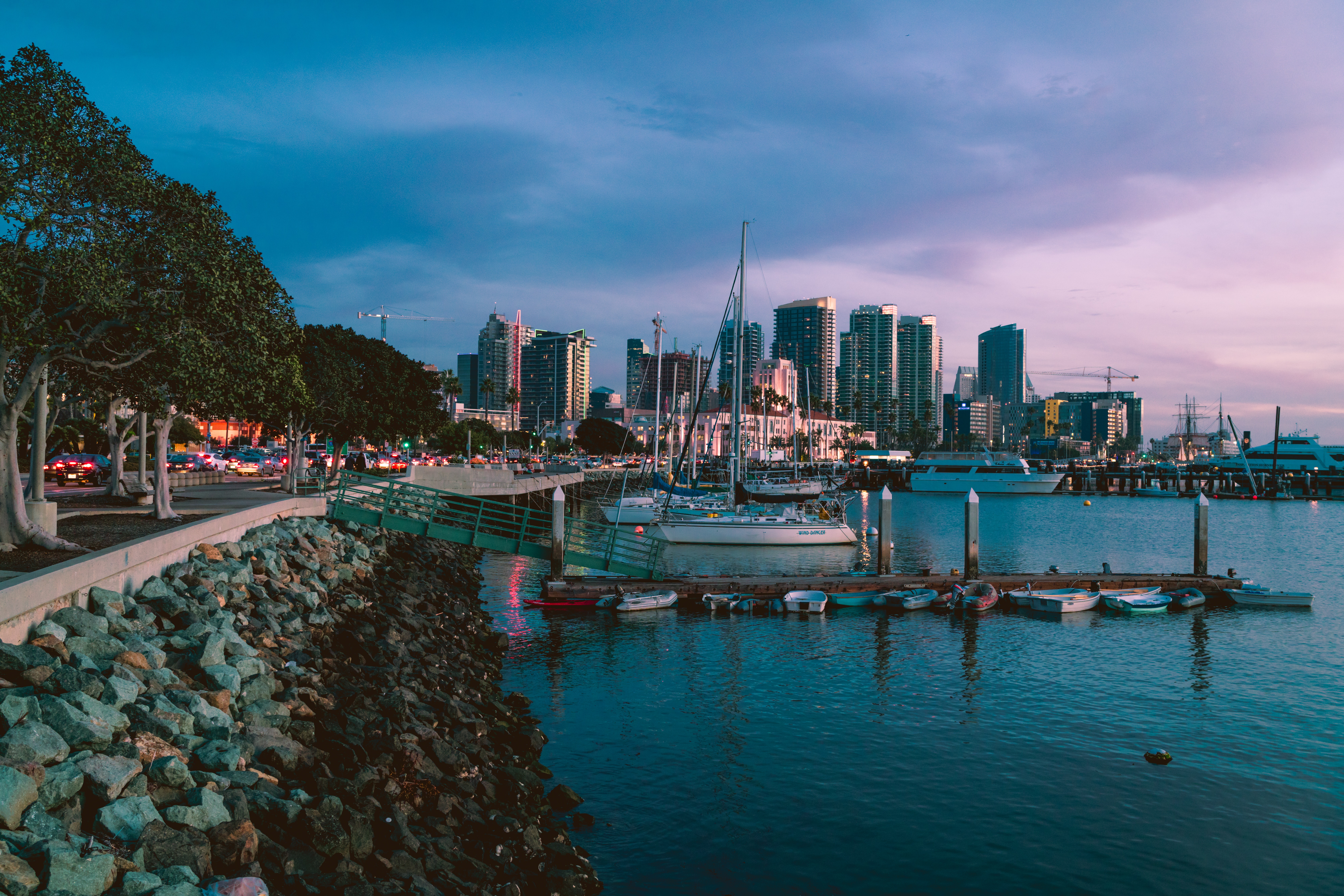 San Diego combines a few interests to make it an ideal destination for a father who needs to relax. Play golf at one of the world-class golf courses, visit the San Diego Zoo and Safari Park, and then unwind on the stunning beach. It's the ultimate destination for a relaxing break.
Father's Day Ideas for the one who loves sports
If your father loves nothing more than sports, then you'll be pleased to know there are plenty of cities that will be of interest. Granted, he may have his favorite sports teams in the local city. A visit there may be ideal, but there are plenty of other options too.
Chicago, Illinois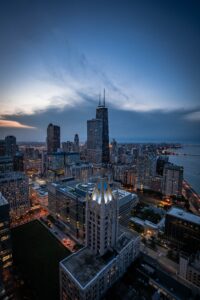 Chicago is a city that has a passionate and proud sports fan base, with teams like the Cubs, the White Sox, the Bulls, the Bears, and the Blackhawks representing different parts of the city and its history. You can experience the atmosphere at Wrigley Field, Guaranteed Rate Field, United Center, or Soldier Field, as well as explore museums like the Chicago Sports Museum and the Michael Jordan statue.
New York City, New York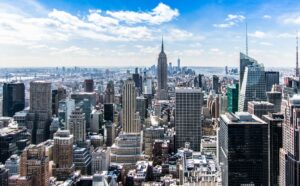 For even more sports options, head to the Big Apple. New York City has a sports scene like no other, with teams for every taste. Catch a Yankees or Mets game at their home fields, or cheer on the Knicks or Nets at Madison Square Garden or Barclays Center. And if your dad enjoys hockey, he won't want to miss the Rangers or Islanders at their respective arenas. There are other iconic landmarks that you can visit, such as the Yankee Stadium, Citi Field, and Flushing Meadows Corona Park, home of the US Open.
Daytona Beach, Florida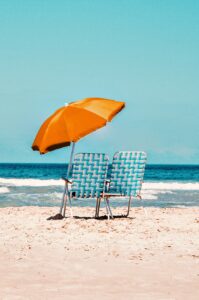 Daytona Beach is the birthplace of NASCAR and a haven for racing fans. Take a tour of the Daytona International Speedway, where you can see the famous Daytona 500, and remember to visit the Motorsports Hall of Fame of America. But that's not all Daytona Beach has to offer – there are beautiful beaches to enjoy.
Miami, Florida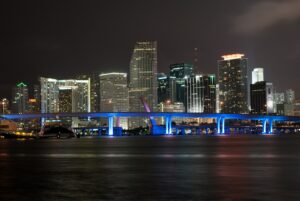 You can watch the Miami Grand Prix and experience the glamor and excitement of F1 in this vibrant city. The city is also home to the Miami Dolphins, who play at the Hard Rock Stadium. For more sports, there's soccer and college football available in the city. Beyond this, there are stunning beaches and nightlife to enjoy too.
Father's Day Ideas – City breaks for the one who likes to get at one with nature
Ketchikan, Alaska
Take your dad to a secluded fishing lodge where he can catch salmon and halibut while admiring the stunning coastlines. Who knows, he might even spot a bald eagle or two!
Denver, Colorado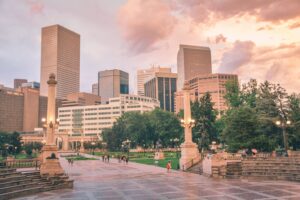 Denver is an ideal location as it provides a gateway to the Rocky Mountains and has many scenic and challenging trails for hikers to explore. Some of the best hiking trails include Mount Bierstadt Trail, Red Rocks Trail, Royal Arch Trail, and Mount Falcon Trail.
Jackson Hole, Wyoming:
Another fantastic town to visit for hiking opportunities in Jackson Hole. It is located near the Grand Teton National Park and the Yellowstone National Park. Some other popular attractions to visit in Jackson Hole are National Elk Refuge and Snake River Canyon. Beyond hiking, you can also book a horseback riding session to make the trip even more special.
Honolulu, Hawaii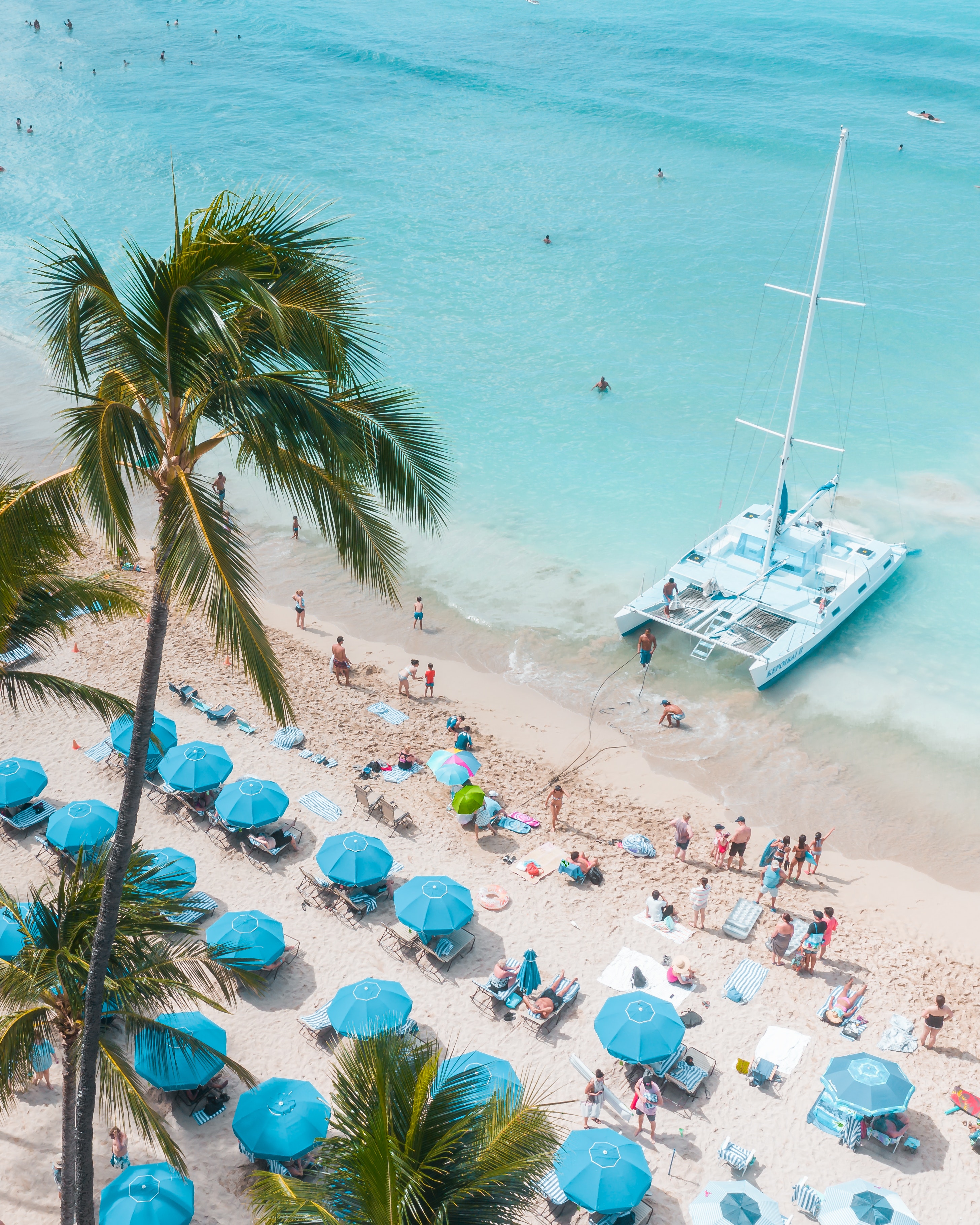 Honolulu is a tropical paradise that offers stunning views and diverse landscapes. Some of the popular natural attractions in Honolulu are Diamond Head State Monument, Hanauma Bay Nature Preserve, Manoa Falls Trail, and Makapu'u Point Lighthouse Trail.
Father's Day – Luxury city break ideas for the one who likes a taste of the good life.
If your father needs to take a break and enjoy the good things in life, there are plenty of cities that tick all the right boxes. However, the key to making a luxury trip is ensuring you select a hotel that will leave you feeling special. The city is an added benefit where you can enjoy fine dining or shopping trips.
San Francisco, California
San Francisco is a city that has it all – a stunning natural landscape, world-famous landmarks, and diverse neighborhoods. Take a walk across the Golden Gate Bridge or hop on a ferry to visit Alcatraz Island. Explore the vibrant neighborhoods of Chinatown, Fisherman's Wharf, and Haight-Ashbury. For more fun, consider taking a day trip to Napa Valley, the California wine country. And for a luxurious stay, book a room at The Fairmont San Francisco or The Ritz-Carlton San Francisco, both offering impeccable service and stunning views.
New York, New York
This iconic city is world-renowned – there's a reason it's the wealthiest city in the world. With wealth comes luxury, and New York sure can provide this! From fine dining world-class entertainment, and more. For a luxury stay, you can book a room at The Plaza or The Peninsula New York, both offering elegant rooms and superb amenities.
Los Angeles, California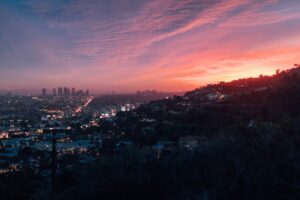 For a memorable trip to make your father feel like a Hollywood star, why not visit LA? You can explore the iconic Hollywood landmarks, visit world-class museums, or enjoy the sunny beaches. For a luxury stay, you can book a room at The Beverly Hills Hotel or The Ritz-Carlton Los Angeles, both offering elegant accommodations and exceptional service.
Father's Day City Breaks – For the foodie fathers
New Orleans, Louisiana
This city is famous for its Cajun and Creole cuisine, as well as its brunch culture and cocktail scene. Treat your dad to dishes like gumbo, jambalaya, po'boys, beignets, and pralines, all while enjoying the lively and diverse atmosphere of the city.
New York City, New York
If your dad is a foodie, New York City is the ultimate destination. With a dining scene that offers virtually every type of food experience imaginable, you can sample cuisines from all over the world, as well as iconic dishes like pizza, bagels, cheesecake, and hot dogs. The city is also home to many Michelin-starred restaurants and James Beard Award-winning chefs, ensuring that you'll have plenty of options for an unforgettable meal.
Austin, Texas
Austin is famous for its Central Texas-style barbecue, which focuses on the quality and flavor of the meat, seasoned simply with salt and pepper and smoked over oak wood. Brisket, ribs, sausages, and turkey are popular choices, served with pickles, onions, and white bread. With many award-winning barbecue joints such as Franklin Barbecue, La Barbecue, and Valentina's Tex Mex BBQ, Austin is a must-visit destination for any barbecue lover.
Memphis, Tennessee
Memphis, on the other hand, is known for its dry-rubbed ribs, which are coated with a mixture of spices and herbs before being smoked over hickory wood. The ribs can be served dry or with a tangy vinegar-based sauce on the side. Memphis also boasts a unique signature dish called barbecue spaghetti, which is spaghetti noodles tossed with chopped pork and barbecue sauce. If you're looking for an unforgettable barbecue experience, make sure to attend the World Championship Barbecue Cooking Contest held annually in Memphis, attracting hundreds of teams from around the world.
Final Thoughts
When it comes to Father's Day, the gifts we give can never fully express the depth of our love and appreciation. However, a Father's Day trip can certainly come close. Instead of getting him another pair of socks, why not treat him to a thoughtful getaway tailored to his interests?
The best Father's Day gifts are those with memories attached, and a weekend getaway offers the perfect chance, whether that is spending Father's Day weekend on a golf course or enjoying the great outdoors. Take the opportunity to spoil Dad and your loved ones!
For more inspiration on cities and towns to visit, be sure to check out the rest of our site for more!