Finding the best beach towns in Southern California is no easy task. There are so many options! Southern California really is a coastal paradise. However, this is fantastic as there will be something for everyone. So, whether you're looking for glamor in Malibu or the laid-back vibe on the beaches of San Diego, we've got you covered.
In this article, we'll provide ten of our recommendations to help you find the best beach town. If you're looking to move to the beach town (lucky you), we've also provided a handy Livability rating for each town. We'll also consider other essential factors that can help you make a more informed decision.
Ready? Let's get started.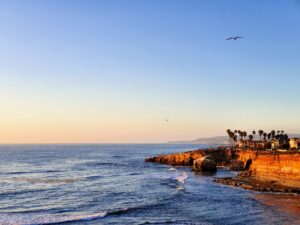 Known for its mild climate and beautiful beach. San Diego emanates a laid-back vibe like no other. It is a perfect destination for vacationers or residents to kick back and relax. With a thriving arts and culture scene, there's no shortage of things to do, from museums, galleries, theaters, and even the world-famous San Diego Zoo. There are also plenty of restaurants available. If you like seafood, Ironside Fish & Oyster or Top of the Market provides excellent options.
In terms of Livability, San Diego receives 63/100. The cost of living, crime rates, and education standards are all around average meaning you don't really miss out on much. However, for the beaches and chilled-out vibes, you can't really go wrong!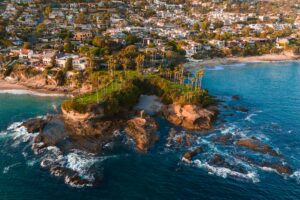 Next up, we have Laguna Beach. Located in Orange County, this picturesque beach town is one of a kind. It's packed with stunning beaches, beautiful coves, and fantastic scenery. The town features a vibrant arts scene, specifically the Sawdust Art Festival, which takes place annually in the summer. If you're visiting out of season, be sure to check out the Laguna Art Museum.
In terms of Livability, Laguna Beach scores 56/100. The cost of living is relatively high, with house prices at almost $2,000,000. However, crime rates are pretty low, so you'll definitely feel safe living in Laguna Beach.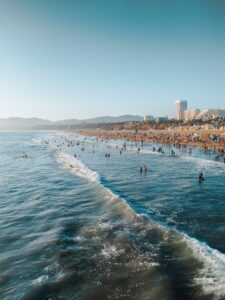 Next up, we have Santa Monica. Located just a short 20 minutes ride away from Los Angeles. It's a popular choice for both tourists and residents who wish to head to the beach. Here you'll find the iconic Santa Monica Pier as well as numerous shopping and dining options. Downtown Santa Monica is our top recommendation for shopping, and you're guaranteed to find what you need here.
In terms of Livability, Santa Monica scores 55/100. While things like the cost of living and crime rate aren't the best, being close to Los Angeles, you'll be able to find something within budget though it may take some time.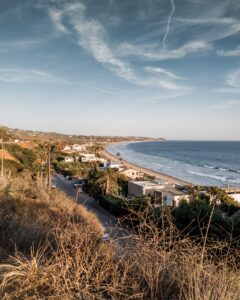 Located 40 minutes from Los Angeles, Malibu is known for its glamor. There's a reason why celebrities choose to call Malibu home. Although the beaches are some of the best in the country, it is reflected in the cost of living. Malibu scores 53/100 for overall Livability, with the cost of living being the lowest-rated factor. However, for what's on offer – if it's in your budget, it's definitely worth it!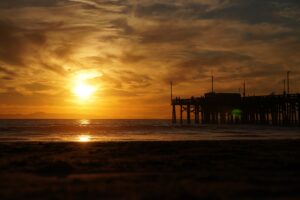 Newport beach, located around 45 minutes from LA, is a perfect destination for those seeking an upscale beach town experience. There's plenty to do, from shopping, dining, and of course, beach activities. Additionally, the Newport Beach Pier provides an excellent place for fishing and sightseeing.
In terms of Livability, Newport Beach scored 60/100 with a higher-than-average cost of living. However, while you may be paying more, Newport Beach has lower crime rates than the national average, making it a safe place for families and tourists.
Our next recommendation is Huntington Beach, AKA Surf City USA. Also, around a 40-minute drive from Los Angeles, the lively surf culture is what Huntington Beach is most well-known for. The annual week-long US Open of Surfing brings in surfers from around the world and avid viewers. The Pierside Pavilion also offers some great restaurants and is a must-visit if you're in the area.
In terms of Livability, Huntington Beach scores 62/100. The low crime rates compared to the average makes this small beach town an attractive option.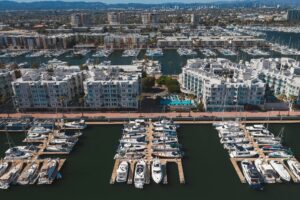 Located less than a 30-minute drive from LA, Marina Del Rey is a popular choice for a laid-back beach town. There's plenty to do, from beach activities to dining and shopping. With a large marina, there's an opportunity for sailing adventures from Marina Del Rey. However, if you ever want to take a break from the beach, its proximity to Los Angeles makes it a practical choice.
In terms of Livability, Marina Del Rey scores 62/100. It's most attractive feature? The low rate of crime, with a rating of A+ on our internal system. Definitely, a safe and secure place to enjoy the beach.
Less than 30 minutes from San Diego lies Del Mar. A charming town known for its beautiful beaches. Again, there's plenty to do in Del Mar, from high-end shopping to dining. If horse riding is one of your interests, Del Mar is perfect for you. There's world-class horse racing to witness at the annual Del Mar Thoroughbred Club season.
In terms of Livability, Del Mar scores 61/100. While the cost of living is around average, crime rates are low. House prices are pretty high in Del Mar at well over $1,500,000.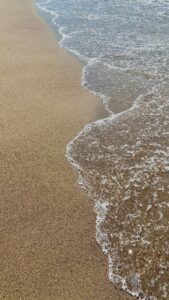 Located just over 30 minutes from San Diego, Carlsbad is a picturesque beach town. It is known for its beaches, seaside resorts, and outdoor activities. Additionally, the town is home to Legoland California and the Flower Fields, making it a popular destination for tourists and families.
In terms of Livability, Carlsbad scored 64/100, with low crime rates being the highest-rated factor. The cost of living is still high in the city, and house prices are valued at around $1,000,000 in the current economic conditions.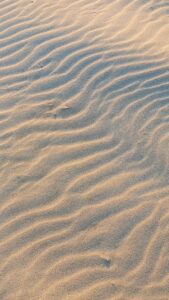 Next up is San Clemente, another famous surfer town popular with surfers, beach-goers, and tourists alike. Hosting a laid-back vibe, it's a great place to escape the city. However, the San Clemente Downtown area still offers plenty of things to do, from restaurants, shopping, and art and cultural facilities. Additionally, the San Clemente Pier provides excellent views of the white sand beaches.
In terms of Livability, San Clemente scores 65/100, with the low rate of crime being rated an A-. The overall cost of living is still at around the national average, ensuring that you can enjoy this beach town without feeling the strain too much.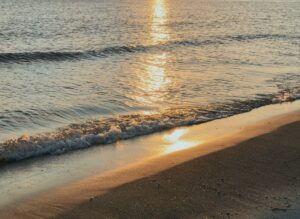 Finally, our last recommendation is Santa Barbara. Home to multiple wineries and a vibrant arts and culture scene, there's lots going for this small beach town. As a small town, having the ability to spend time outside and getting around on foot is one of the most attractive features of Santa Barbara. Added to this is the ability to go hiking, with plenty of scenic options to visit.
In terms of Livability, Santa Barbara scores 62/100. Ratings for the cost of living, education standards, and crime rates are all around the national average. Again, for the beauty the small town has on offer, there's nothing lost at all by living there!
What is the prettiest beach in Southern California?
While this is quite a subjective opinion, Coronado Beach near San Diego is the prettiest. Just from the tranquility, iconic shoreline, and of course, the beautiful sunrise and sunset. It truly is a fantastic beach where you can get some good pictures too!
What is the safest beach town in Southern California?
From the above ten beach towns on our list, Marina Del Rey scores the highest for low crime rates and so would be the safest beach town. Marina Del Rey scores similarly to another small beach town, Carmel by the sea, one of the northern beach towns in California.
What is the most affordable beach city in Southern California?
The most affordable beach town in Southern California is Oceanside, although there are others on this list with similar scores. Additionally, affordability can be subjective and will depend on personal factors. Although we hadn't mentioned Oceanside in the list above, we thought we'd include it here.
Bottom Line
There you have it; that's our list of the best beach towns in Southern California. We hope we've helped you make a decision before you set off to relax on the sandy beaches California has to offer.
We hope you enjoyed this article. Feel free to browse the rest of our site for more informative articles about the cities in America.