List of the Top 10 fastest growing and up and coming cities in America by population growth and why they have seen such a boom in residents.
It's no secret that cities swell with new residents every year. However, while some cities are growing in population, others are shrinking. These fast growing cities are all up and coming cities in America that have seen a large number of new residents and offer a wide range of reasons why cities are on the up and up and why you should consider packing up and moving there.
Some have seen the most significant change since the recession thanks to new housing construction. Others are experiencing growth in population due to many individuals moving into the city for new jobs. Through our research, we were able to determine the most up coming cities in the U.S. cities since 2010 by looking at percentage growth in a city's population and job opportunities, and the cost of living.
According to a recent report by Forbes, the fastest growing cities in America are experiencing exponential growth. That's not surprising, considering how we love to move from state to state and country to country in search of better job opportunities. But what is surprising is that the No. 1 city on the list isn't a tech hub like San Francisco or one of the larger cities in Texas.
Some of the United States' fastest growing cities include Washington D.C., Dallas, Texas, and Los Angeles, California. Here is the list of the top 10 up and coming cities in America with more than 40,000 residents: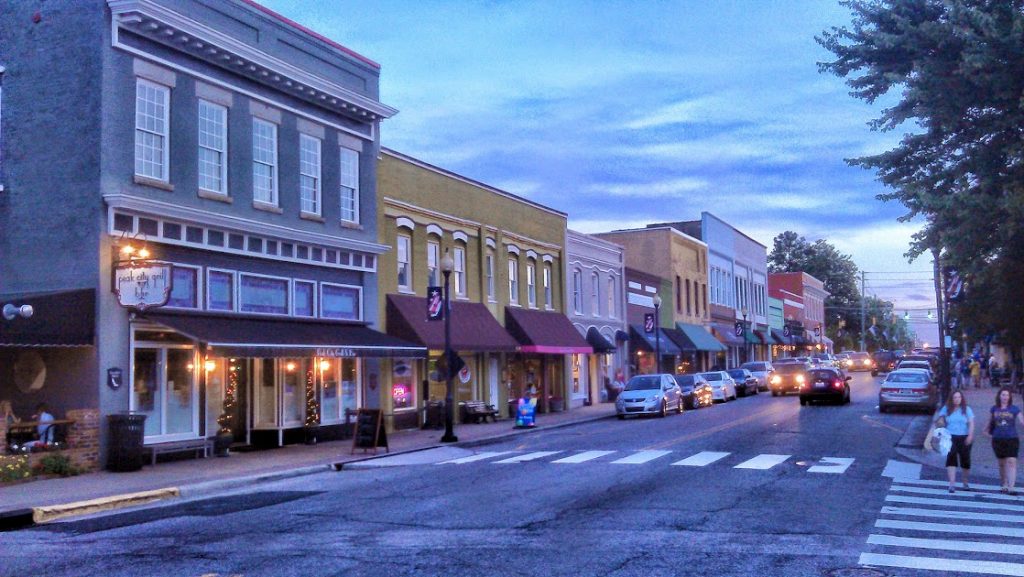 Source: Wikipedia User Emailgb | CC BY-SA 3.0
Apex is a master-planned community located in the Raleigh-Cary metropolitan area of North Carolina. Money Magazine also ranked it as one of the best places to live in the United States. This beautiful city is one of the fastest growing cities in the south.
The population of Apex is 48,254, an increase of 10.1% from 2010. Over the last five years, the population has grown at an extremely rapid pace. Its neighbor is Cary, Morrisville, and Research Triangle Park, which is arguably one of the primary reasons for its growth. The 10.1% population growth rate is fueled by a 1.8% net migration rate, which beats the national average of 0.99%.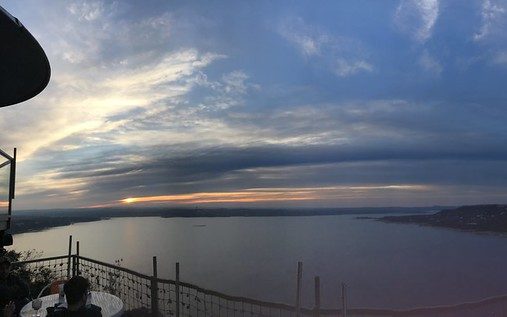 Source: Flickr User Roland Tanglao | CC0 1.0 Universal (CC0 1.0)
Leander, Texas, is the 2nd in the list of up and coming cities in America with a population of 46,419. Leander experienced tremendous growth in the 2000s and 2010s, and it's only projected to grow in the years to come. The great quality of life for businesses and residents is just the beginning of making this city one to watch.
The city is also home to two large employers: multinational technology company Oracle and Fox Networks. Due to Leander's superb infrastructure, proximity to the Austin metropolitan area, and its highly rated schools, many large companies have chosen this city as their base of operations. The number of companies in Leander has more than doubled over the past five years.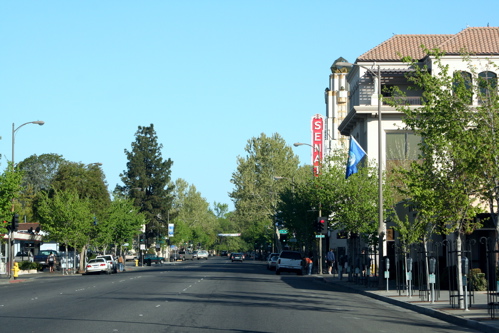 Source: Flickr User razzlefrazzle | CC BY-NC 2.0
With a population of just over 90,000, Chico is the third city in our up and coming cities in America list. Whether you want to call it Joementum or simply the boomtown of California, Chico has seen an enormous growth spurt over the past decade.
Once named one of the best places to retire in the USA, this little town is now transforming itself into a bedroom community and Sacramento's real hub. The growth is largely due to wildfires but its local economy and proximity to mountains and the ocean. Chico has a lot of residents that have moved there because of wildfires but it is starting to become an important regional center in northern California for higher education, recreation, commerce, and transportation.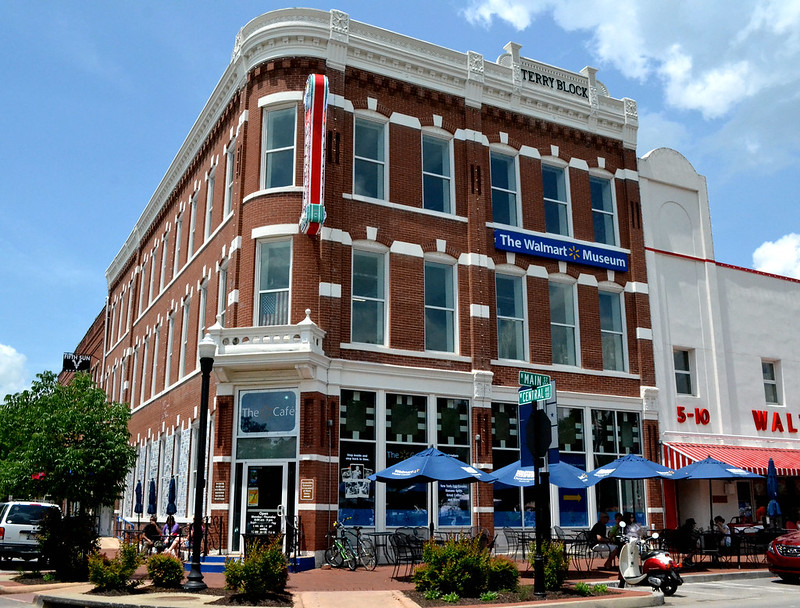 Source: Flickr User Jo Naylor | CC BY-NC 2.0
The tiny city of Bentonville, Arkansas, is the fourth fastest growing city in the United States! For those of you not familiar with Bentonville, it's where "Walmart was born." The city has been experiencing a huge economic boom over the last 20 years because Walmart has their headquarters there!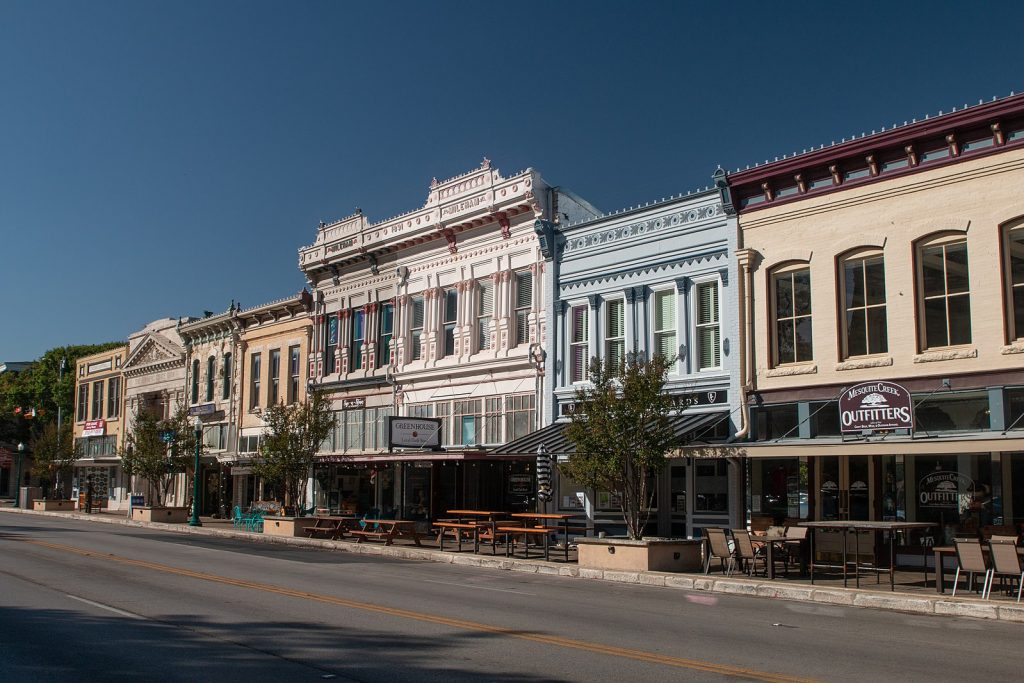 Source: Wikipedia User Renelibrary | CC BY-SA 4.0
Georgetown, Texas, deserves mention on our list of fastest growing cities as it has seen exponential growth over the past five years – growing by nearly 35 percent in just five years!
People from all over the country are flocking to this area because of its low housing prices. Additionally, the other factors influencing the population boom are its diverse economy and a balance of trade, education, and health care industries.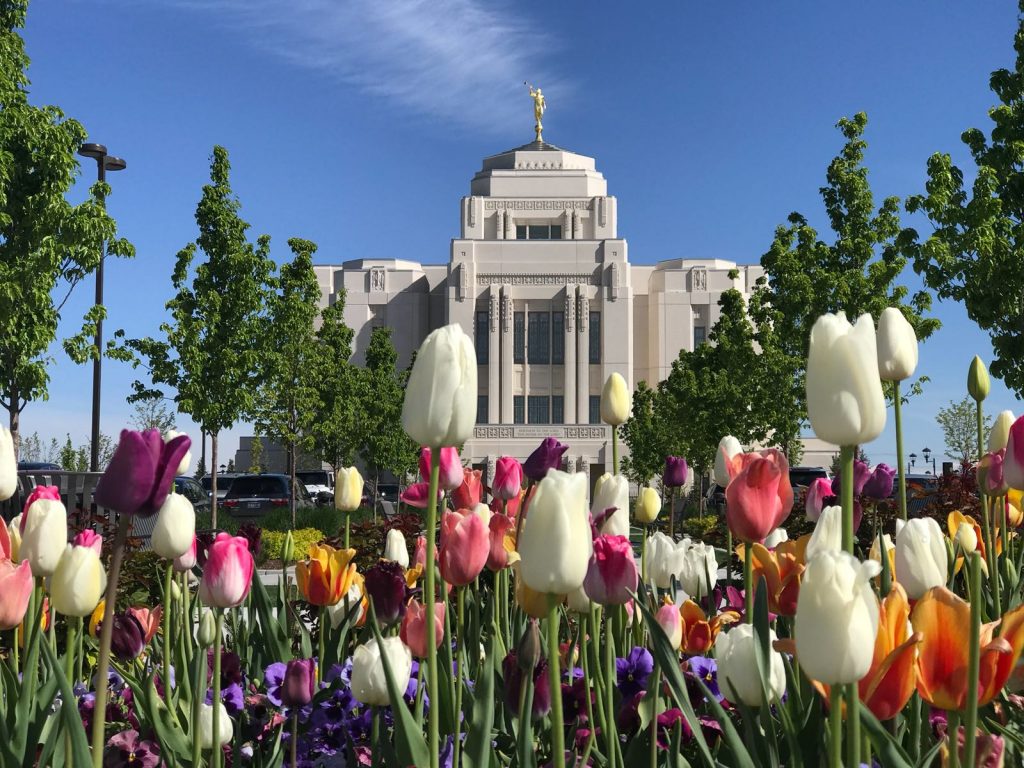 Source: Wikipedia User Jacob Roecker | CC BY-SA 4.0
Meridian is a city located in Ada County and Canyon County in the southern part of the U.S. state of Idaho, just outside Boise (the state capital). Meridian, Idaho, is a central hub for commercial and industrial activity throughout the Treasure Valley.
It's no surprise that this city is gaining popularity in recent years due to the countless job opportunities and new businesses sprouting.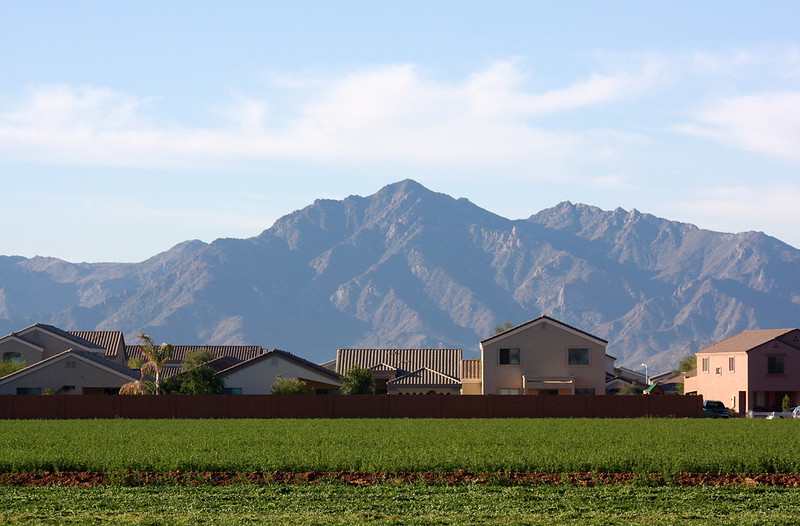 Source: Flickr User Kevin Dooley| CC BY 2.0
Buckeye is a city situated next to Phoenix in the south central part of Arizona and is currently experiencing an economic boom. In addition to all of its many new construction projects, it's also home to a number of manufacturing companies like Quaker Chemical, AES, and others.
With home prices only going up, there have been more buyers than sellers among Buckeye's active listings. This has helped to improve the housing market and push up demand. These favorable forces have caused Buckeye to rank 7th on our list of fastest growing cities in America.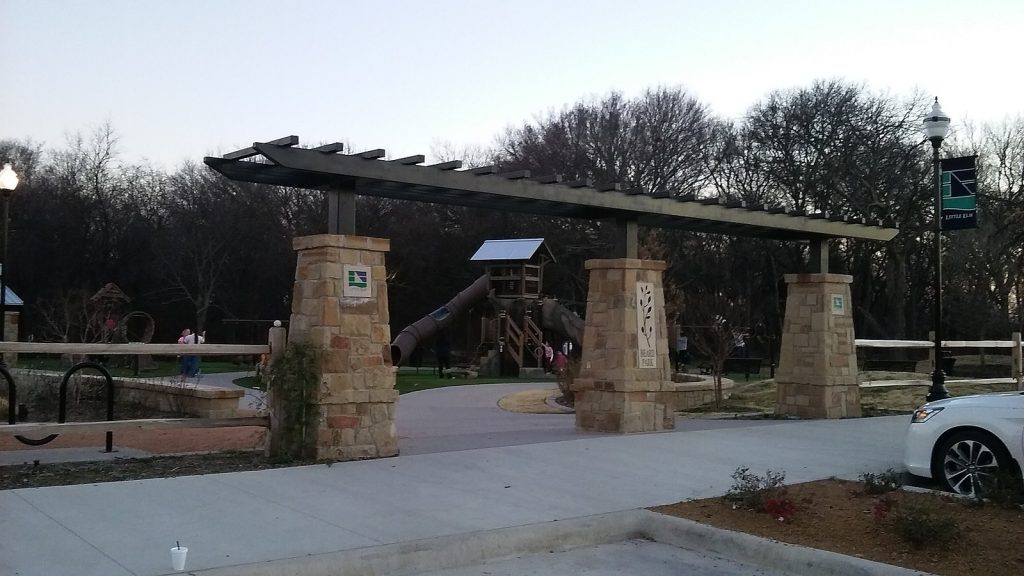 Source: Wikipedia User Babytexcoco | CC BY-SA 4.0
Today, Little Elm has grown to over 42,889 people. The city's large presence of youth-oriented companies has kept its median age lower than those of larger nearby cities. It also boasts an unemployment rate of 4%. It has the second-lowest unemployment rate of all major cities in Texas.
Little Elm's rapid growth is mostly due to newly developed residential properties. The area is home to a quaint downtown area as well as many big-box retailers on its borders. Moving here for cheap housing and proximity to Dallas quickly became a popular decision for recent college graduates.
Source: Wikipedia User Tomás Del Coro | CC BY-SA 2.0
With lots of parks, a vibrant downtown, and the Guadalupe River that runs through it, New Braunfels is a fun time for anyone. The city has much to offer those who live there and potential homebuyers looking for a place to settle down and start a family.
Many businesses are starting to relocate to New Braunfels as it is seen as more of a country setting than an urban area. Over the past 5 years, the population growth has made this area of Texas stand out from its neighbors and has made this one of the fastest growing cities in the United States.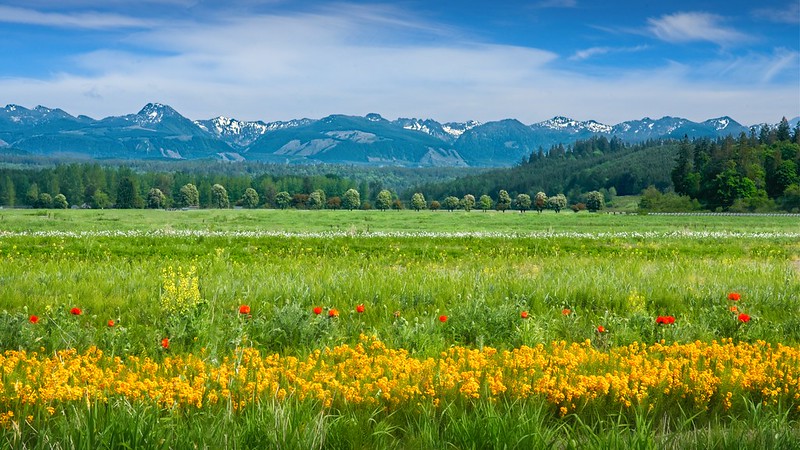 Source: Flickr User Jim Choate | CC BY-SA 2.0
Redmond is the 10th in our list of up and coming cities in America, with a population of 63,197. It is located in King County bordering Seattle, Washington. Redmond has an abundance of technology companies owned by Microsoft and Amazon, including Microsoft's headquarters located within the city.
Redmond is generally considered one of the most business-friendly towns in the Greater Seattle area and has an urban layout that is less suburban compared to other Eastside suburbs.
How We Calculate the Fastest Growing Cities in the United States
There are a few ways to calculate how quickly a city is growing and to determine the fastest growing cities:
Percentage growth in residents, over the last year.
Percentage growth in residents, over the last 5 years.
For this research, we used the American Community Survey to determine the population growth for each city. We limited the cities to all cities that had a population over 40,000 residents. We then identified the fastest growing cities in the United States. The analysis was conducted over 22,000 cities in the America and the list above shows the outcome of the most up and coming cities.